From Wrenbury Church Visitor Moorings to Tom's Moorings, a distance of 19 miles, 7¼ flg and 31 locks.
It was a little misty when we cast off, but that's part of the attraction of boating at this time of year. Once again we were the only boat on the move and with the current behind us we made good progress.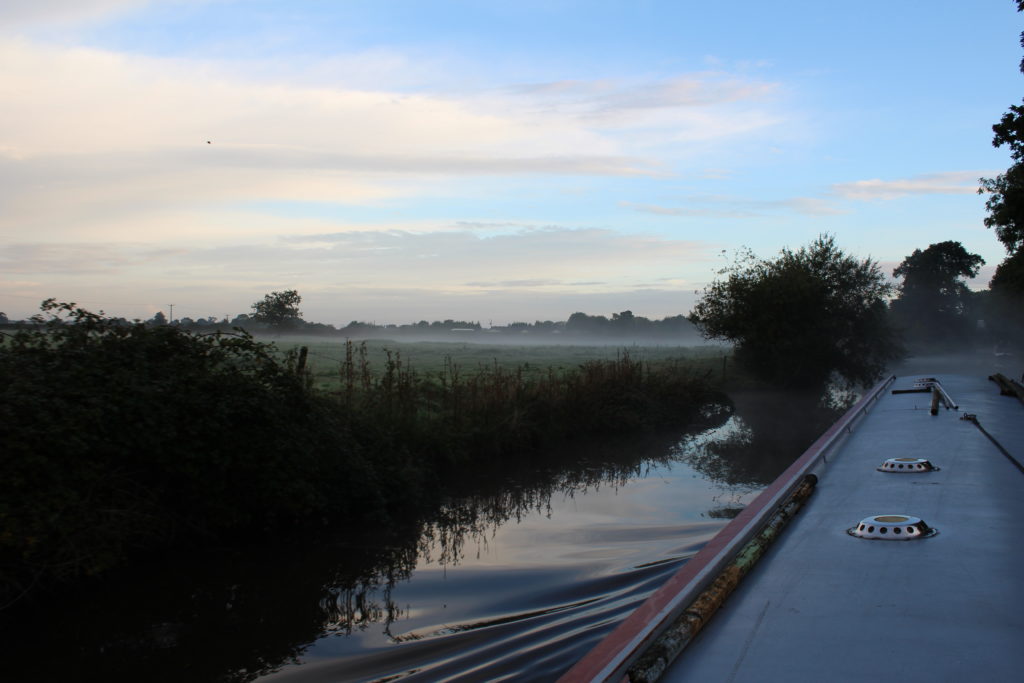 We only met one boat on the move on the whole trip back down to Hurleston locks where we actually saw several boats on the move – some going down the locks and some coming up. By now the mist had cleared and the weak sun was now blocked by low clouds. We got out of the locks and turned under Hurleston Roving Bridge No 97 and that's when the rain started – the sort of rain that isn't that heavy but somehow manages to leave you totally and utterly soaked through in no time at all.
So we made our way south to Hack Green Locks where we met several boats with equally soaked crew. The rain had made the grass and the lock sides quite slippery so working locks was not as quick as it usually is. Although the sky did lighten a few times the rain never really stopped and by the time we got to Audlem Bottom Lock No 27 the thought of pushing up through all locks really wasn't appealing. A couple of boats had cast off from Audlem Wharf but good progress was made up the flight. We'd decided that we'd push on back to Market Drayton for the night and guess what… yes that's right… it stopped raining just as we moored up on our home mooring.