From Chapel Bridge No 7 to Lydiate Winding Hole, a distance of 14 miles, 1 flg and 7 locks.
After very heavy rain over night we were surprised to wake to blue skies and sunshine, although it wasn't too warm and when ever the sun went behind a cloud you definitely knew it was late September.
Progress back up the canal was a bit slower than coming down and at Chicken Lock No 6 we had two extra passengers in the lock in the form of a cygnet and a Canada Goose. It became quite obvious very quickly that the swan knew just what it was doing as it dodged round the boat as we moved in the lock without getting agitated and as the lock got towards full it went up to the top gates and waited for us to open them before slipping out.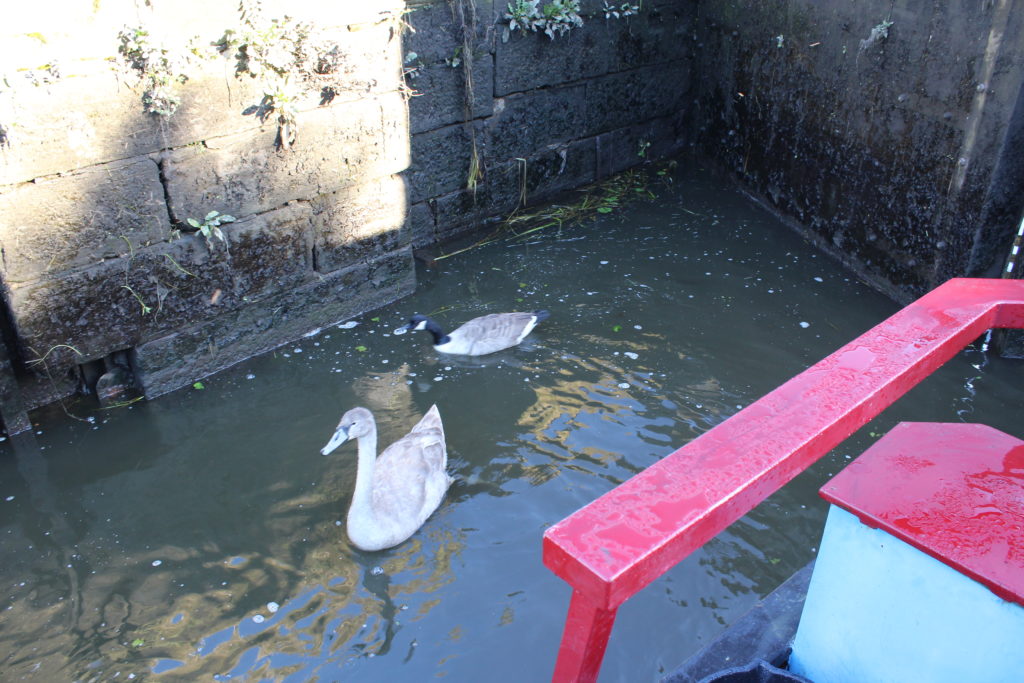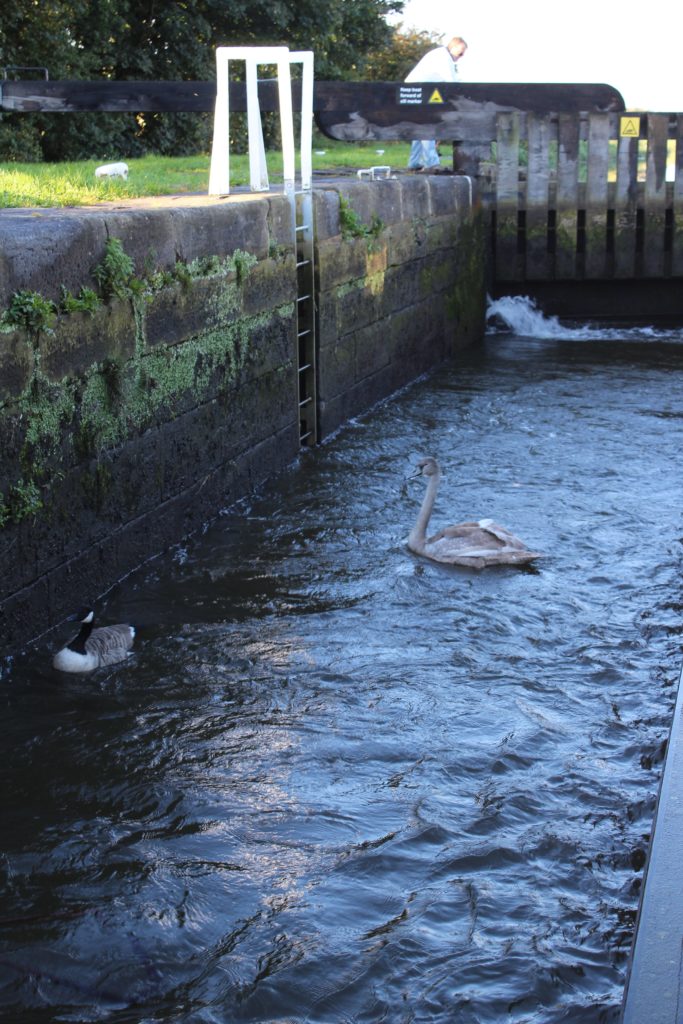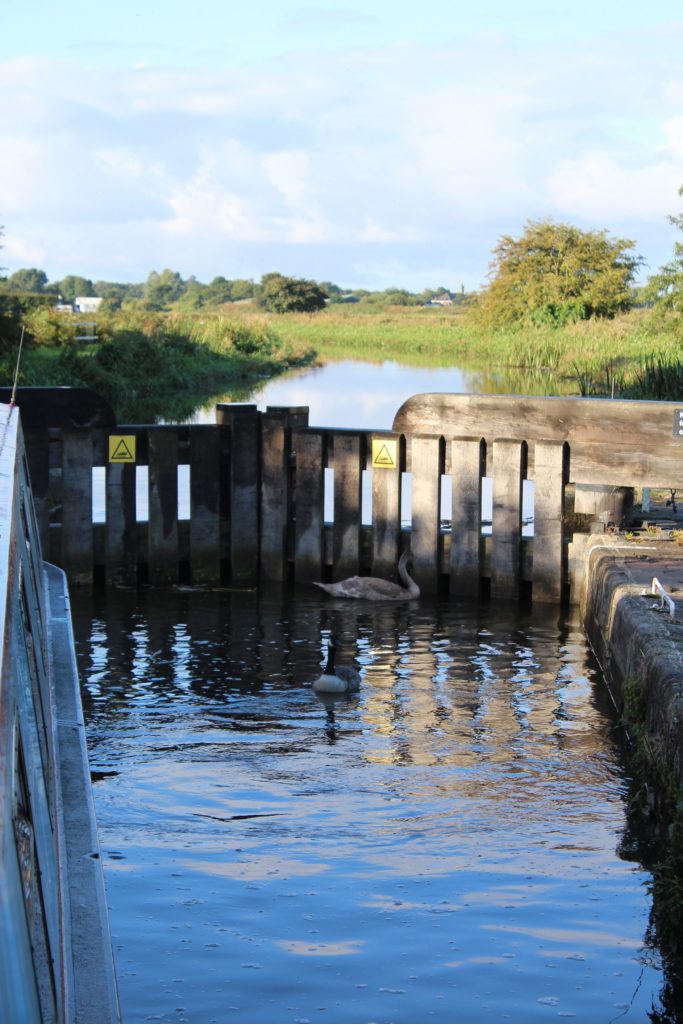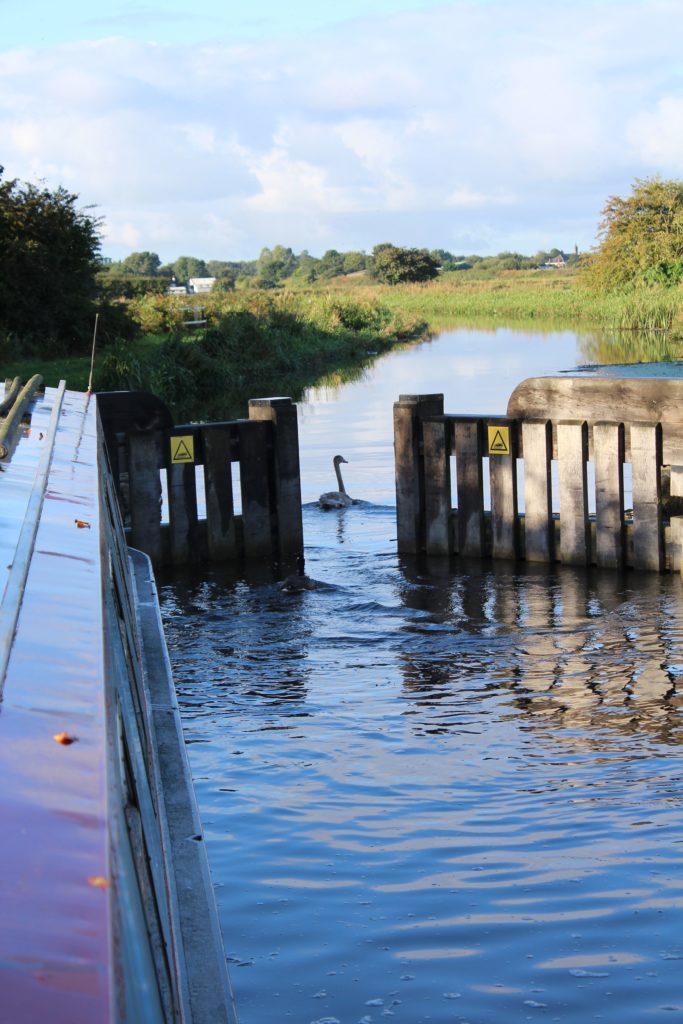 The swan did the same manoeuvre at German's Lock No 5 so it's obviously a regular practice.
At Lathom Lock No 2 we met another couple of boats coming down with a couple of C&RT helpers – the woman on one of the boats seemed to be more focussed on telling us how to boat than actually doing any work….
The services block at Burscough Bridgehow has it's services squeezed up at one and and the rest of the block is full of a cafe and a bar – but I'm not sure where you're supposed to moor if you want to visit either of them, or go and pick up some supplies at the Spar store just over the bridge.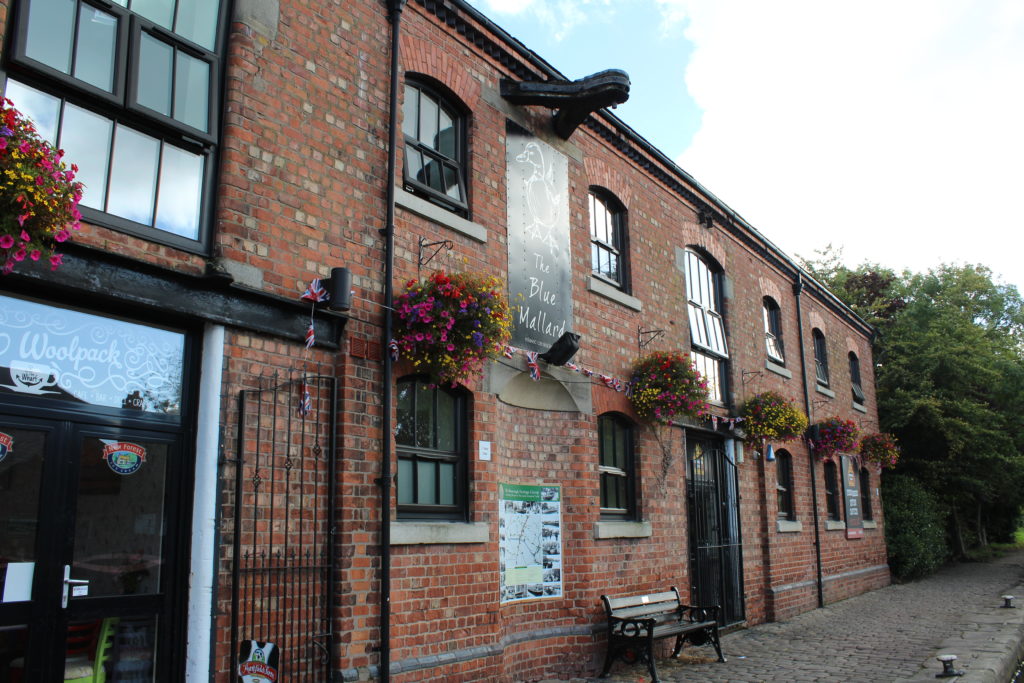 Silcock's have always had a depot at Burscough but it seems to be turning more into a junk jard now…. although I suspect that middle truck is probably worth something to a collector.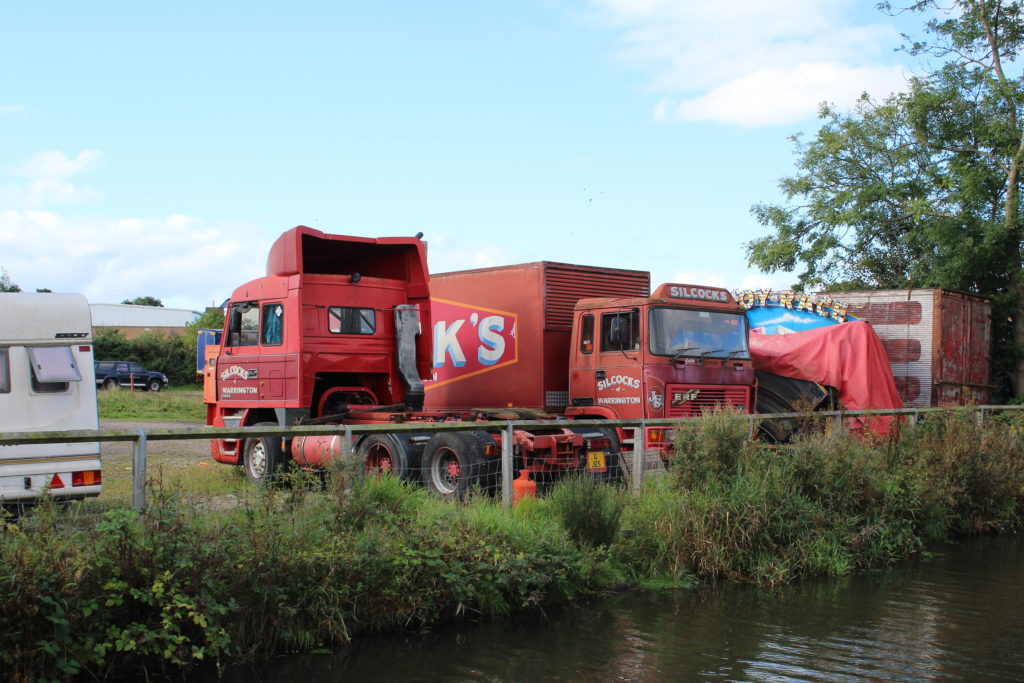 It was good to see that both the pubs atCrabtree Swing Bridge No 32 and New Lane Swing Bridge No 31 are still open and seemed to be doing quite good business.
It used to be that as you approached Martin Lane Bridge No 29 and if the weather was clear then you could see Blackpool Tower standing right out on the horizon, but you can't see it any more due to the fact that someone has let some trees grow which is a pity.
The Ship Inn at Ship Bridge No 22 has limited moorings but is open all day and serves food all day. So as we were well ahead of schedule we stopped for a pint, and then walked to investigate the other pub, but it had closed for the afternoon so we looped back to the Ship for a second pint.
We arrived at Lydiate mid afternoon and so we did some painting and general tidying up of the boat. It's nice to see that MMBC, who used to have some grumpy members, still maintain that tradition.
We walked up to the Scotch Piper where we met Paul, and after a supper on the boat we returned to the Scotch Piper for a few more beers.