From Povey's Lock No 13 to Bunbury Railway Bridge No 105A, a distance of 15 miles, ¼ flg and 14 locks.
We got up to a non rainy day and set off with no real planned destination for the evening. We had decided to basically head down towards Chester, but not actually go all the way into the City as the last few locks are really quite unpleasant in a single boat.
Start : Povey\'s Lock No 13
Finish : Bunbury Railway Bridge No 105A
The lower section of the Llangollen Canal is, despite it not having the views that the upper stretches has, a very pretty canal and it meanders across the countryside giving you not amazing views,  but quite pleasing ones. There were a couple of boats in front of us and progress wasn't as quick as it could have been but it was a nice day and we weren't in a hurry.
We pulled in at Swanley Bridge Marina to get a pump out and some gas but they had no gas and had no idea when they would be getting any as there seemed to be a nationwide shortage, but pointed out that there was a fuel boat moored up by Ravensmoor Wharf Winding Hole and they could well have some, so once we'd done the pump out – which took slightly longer than expected because they were using the flushing hose for their pressure washer – we cast off, moved through the bridge and pulled along side Mountbatten. They had gas, and fuel so we took advantage of the fact and gave a small independent trader some business.
Moored almost opposite was Spey –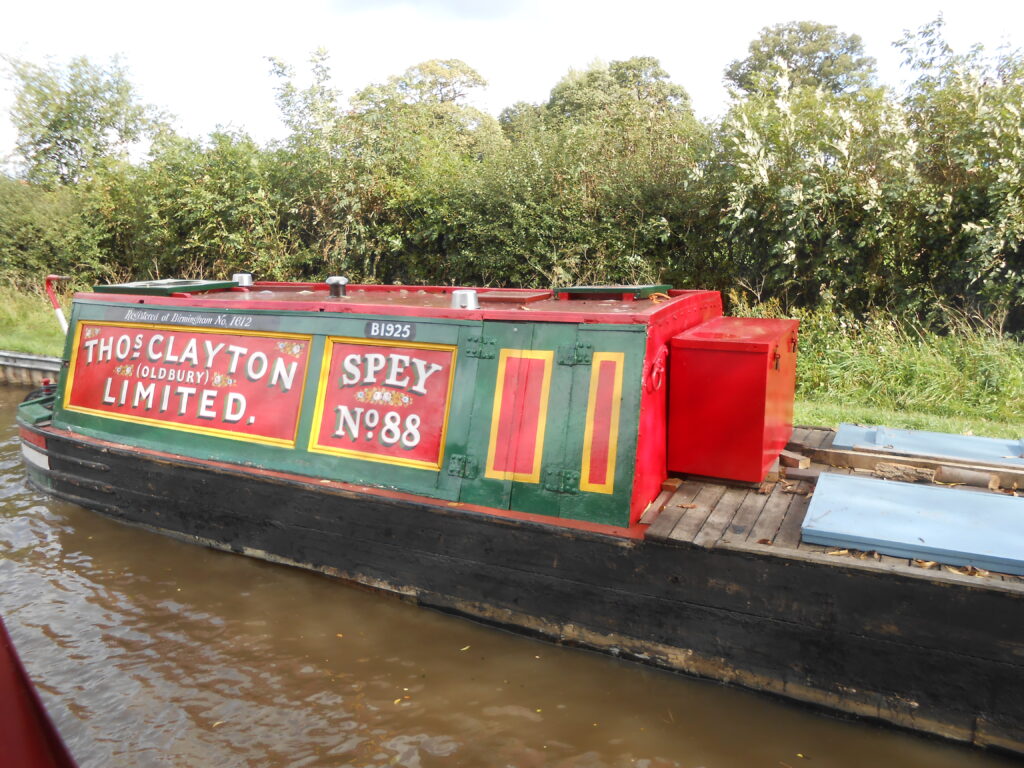 Which made the canal a little narrow – but luckily we didn't really hold anyone up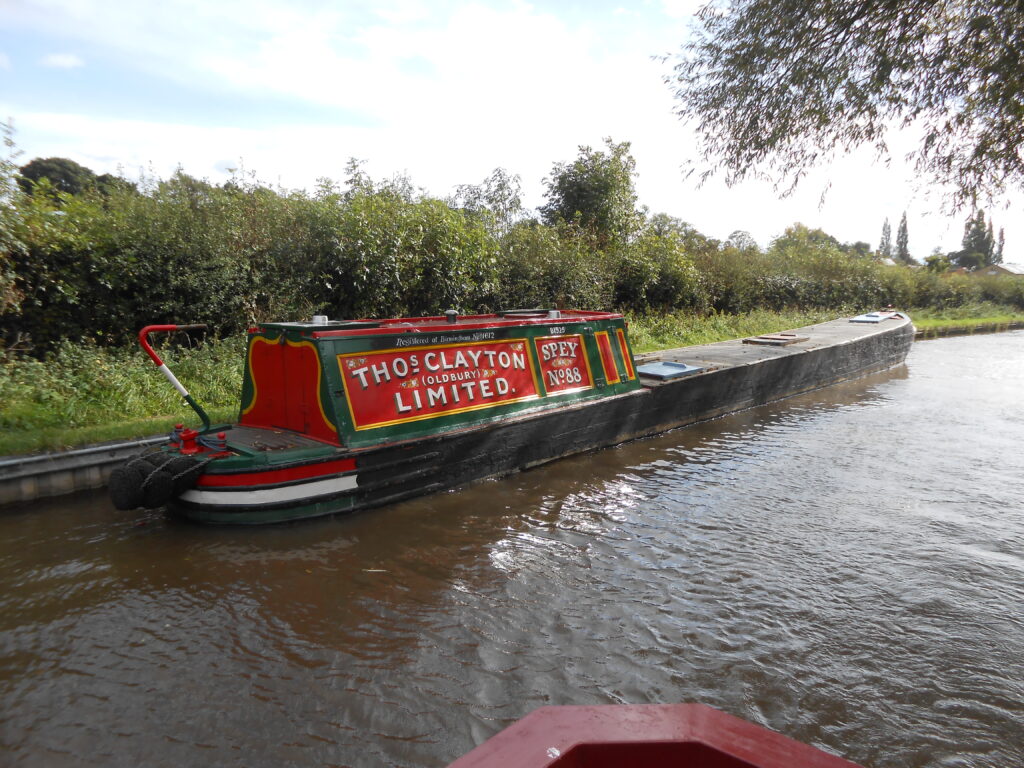 There was a little bit of a traffic at Hurleston but nothing like it had been on the way up and we made pretty good time through it.
It had really turned into a very nice day by now and so we stopped at The Olde Barbridge Inn and, having navigated their one way system found a nice table in the garden and enjoyed a couple of pints before heading back to the boat
Bunbury Locks Nos 30 and 31 are often busy but this time it was complete chaos. There were boats waiting to go down, boats waiting to go up, people hanging round, but nothing seemed to be happening. We must have sat there for over 15 minutes with no sign of activity.
It turned out that there were two boats waiting to come up with two boats going down who didn't seem to know what they were doing. So once the two boats were in the bottom lock of the staircase people tried to get the other boat that was waiting to go down to go into the lock and then when the locks were level they could do a shuffle past each other. The boats coming up had done this manoeuvrer several times before but the boat going down didn't believe that it was possible. But after quite a bit of discussion he was persuaded and it all worked like clockwork.
We got through the locks, past the boat yard and moored up in a nice quiet spot for the night.