From Shebdon Aqueduct to Tom's Moorings, a distance of 7 miles, 5½ flg and 5 locks.
The morning looked promising but it was quite cool when we got up and got under way.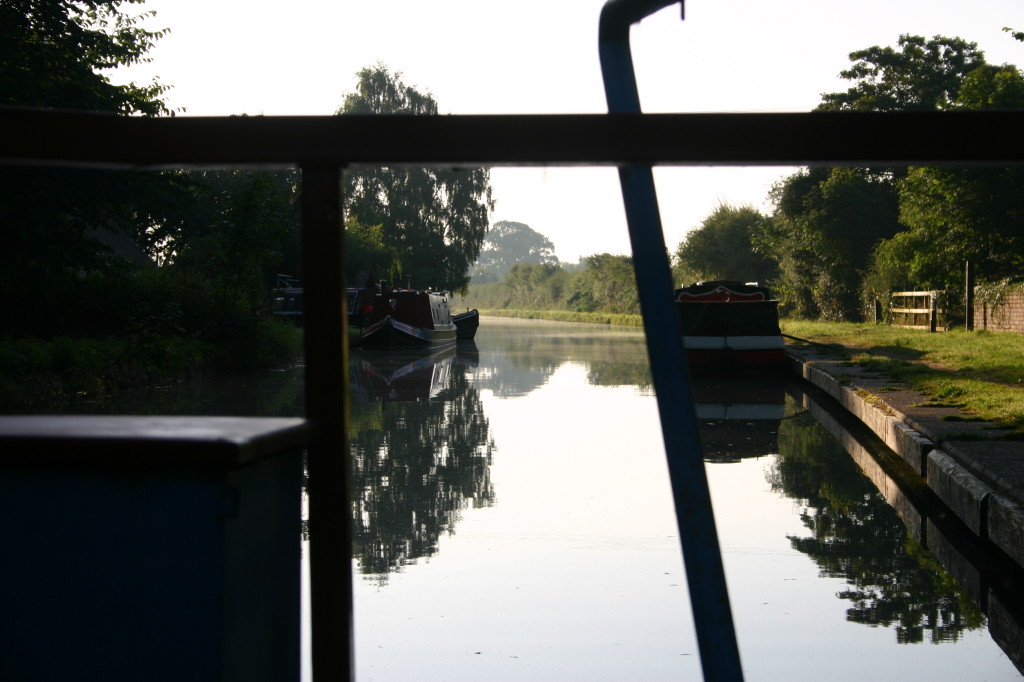 Although the sun when it was out was quite hot and by the time we'd reached Goldstone Wharf it had turned into quite a pleasant day. However that pleasant day hadn't made it into Woodseaves Cutting where it was more like dusk at the end of Autumn and by the time we reached Tyrley Farm Bridge No 59 we were both quite cold and looking forward to getting back into the sunshine on the locks.
There were a few boats on the locks – more of them coming up than going down but things were going pretty smoothly for us. Further down the lock flight however things were going a bit wrong. The pound between Tyrley Lock 4 No 6 and Tyrley Bottom Lock No 7 has a large stone shelf in it and there are warning notices on both locks about making sure you don't try to moor up in the pound and to go straight through the pound. So putting three boats into that pound is just asking for trouble isn't it? Yes it is – but we missed it all and we even met a boat approaching the bottom lock which meant we didn't need to close the gates and battle against the rather crazy by-wash.
It was good to see that the boat yard at Talbot Wharf is now advertising its diesel and its very competitively priced which means that if we are heading north we can pick up fuel easily without having to go all the way south to Norbury.
As we passed through Betton Bridge No 63 it was good to see that the visitor moorings opposite our mooring where empty so it was quite easy to put Mintball nose in on the mooring