From Farndon Marina to Saxilby Village Wharf Moorings, a distance of 30 miles, 7 flg and 4 locks.
So the plan was to chug down slowly to Newark Town Lock No 9 and get there after the lockie had arrived.

Well it didn't quite go to plan even though I took the following notice to heart. I do wonder if it was put up by the same company who do most of the road works in Cheltenham – they certainly take their time doing things too!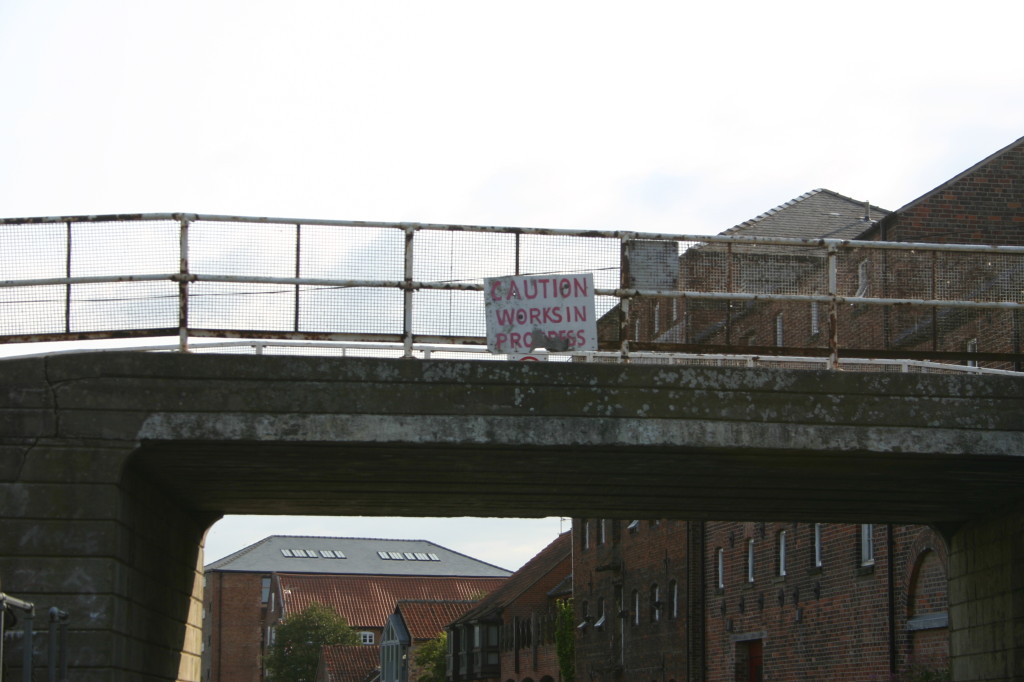 When we got to the lock it was showing an Amber light – which means self operate.
So to get crew off at Newark Town lock you either have to pull into a 60 gap between two large barges and then climb off your roof and walk a couple of hundred feet to the lock, or you go past the entry to the dry dock and your crew jump off the front of your boat in a D-Day style manoeuvre, or if they can't do that then they can climb onto the roof of the boat and then climb through a chain fence… user friendly it isn't… and it's just about as bad below the lock.
There was boat coming up through the lock and they seemed to be having problems and hadn't managed to get through the lock before the lockie turned up and got things working properly.
The moorings below the lock were actually pretty empty so we could have pushed on last night.
Newark Castle reminds you of how important the river was in times past even if in many ways it's lost that importance now.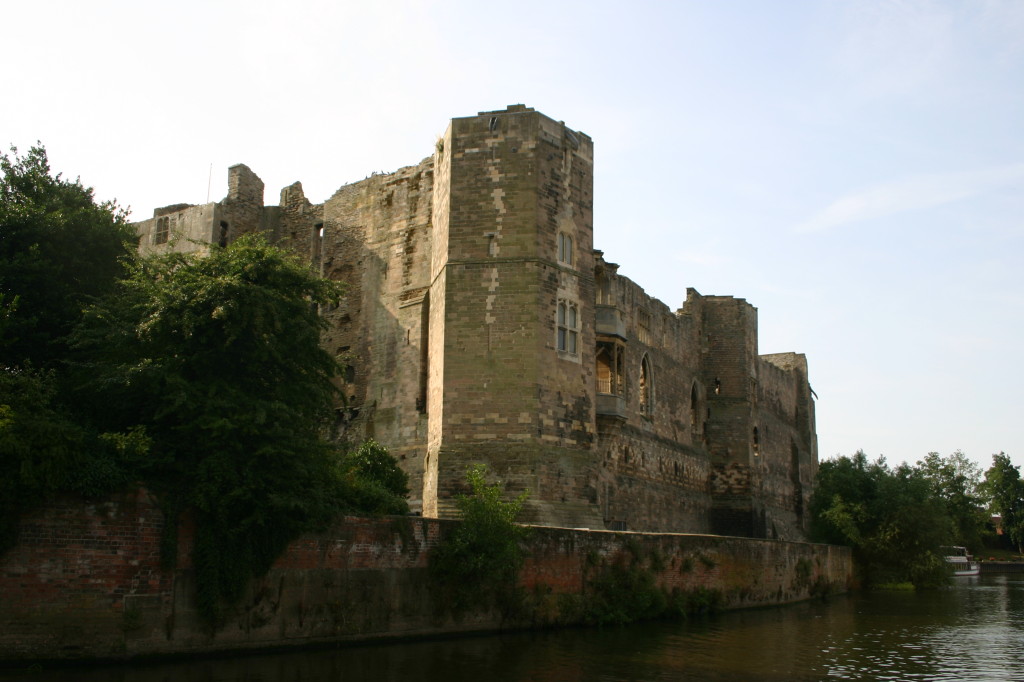 Nether Lock No 10 has a very odd entrance in that there is bend with a bridge on it so you just have to hope that when the lights are on green that there is somewhere to go.
As you head down towards Cromwell Lock No 11 civilisation starts to back away from the river and by the time you reach the lock you really do seem to be in the middle of nowhere.
It's a long way from Cromwell lock to Torksey with very little to see – civilisation has pretty much turned it back on the river and you spend hours just heading down stream keeping clear of the inside of the bends as this is a tidal river and going aground when the tide is going out is not a good idea.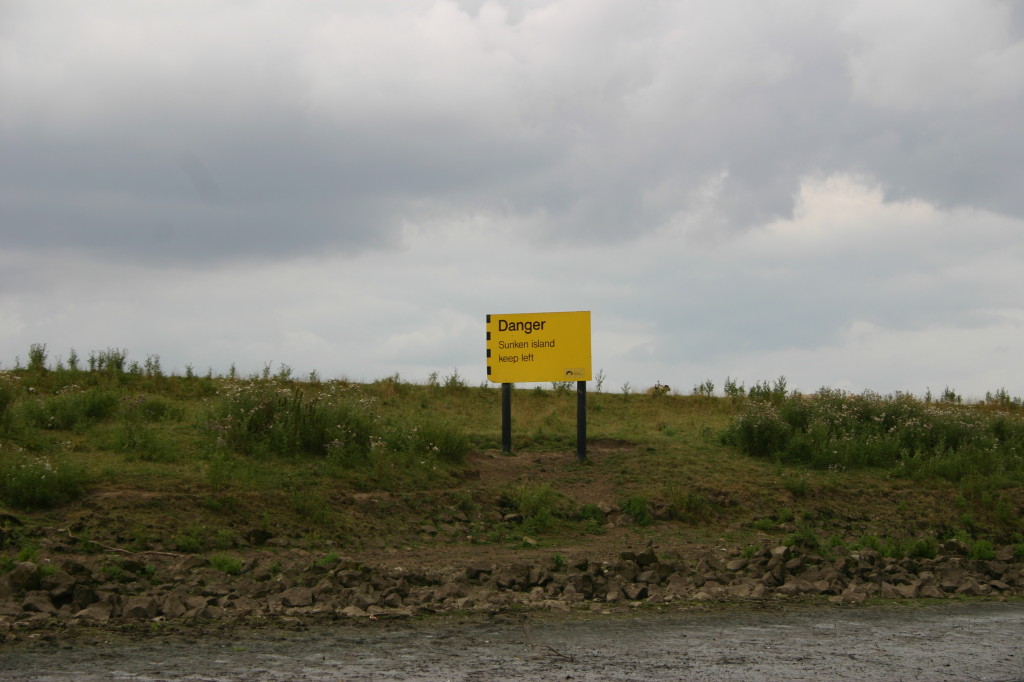 There is even less to see than there used to be since they demolished the powerstation, leaving just a couple of building where High Marnham Power Station used to be.
Dunham Bridge is almost a welcome sight but it soon vanishes into distance and even though its only 3 miles it feels like an age before Torksey Junction comes into view and you swing round into the short arm and wait on the pontoons for the lock.
Torksey Lock is a mad affair with way too many gates ( I think there are 4 pairs at the bottom end) and it includes a road bridge as well. The lock takes you from the tidal river Trent onto the Fossdyke Canal which was originally constructed by the Romans and seems to share their fascination with straight lines.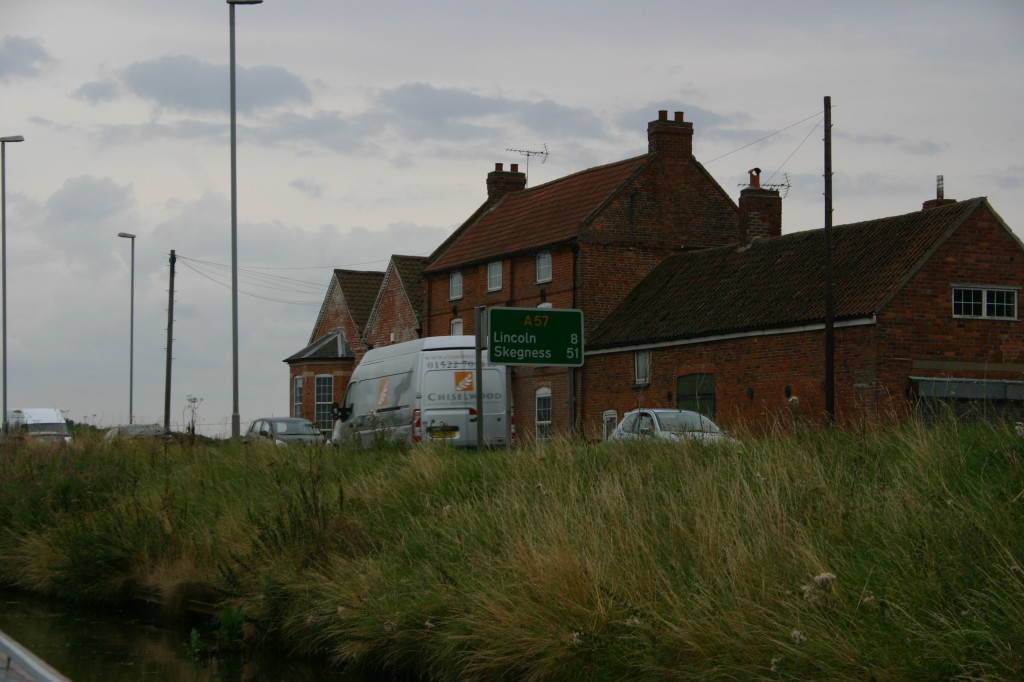 As we approached Saxilby we saw the unmistakable Delta wing of the Vulcan bomber doing what looked like aerobatics over the countryside but it never came that close to us before flying off.
We stopped for the night on what used to be the village wharf but is now rather pleasant visitor moorings with easy access to the village facilities.