From Goldstone Wharf to Tom's Moorings, a distance of 3 miles, 5 flg and 5 locks.
It was a bright and sunny morning but a little windy when we cast off on the last, and short, day of the holiday. The wind had picked up a bit over night and it had a coolish edge to it. There seemed to be quite a few boats on the move and we had to wait at Woodseaves Cutting (Southern End) to let a boat through and we passed another boat in the middle of the cutting. It looked like someone had been clearing the towpath as you could see the cobbles on a good section of it but it looked like they had given up by the time they reached High Bridge No 57 as beyond it the towpath was its usual muddy track.
Then we met another boat right on the bend near Hollings Bridge No 58 but we managed to pass each other with neither of us running aground.
Tyrley Locks were as pretty as ever and we followed a boat down and met two more coming up. Just before Tyrley Castle Bridge No 61 there is a slight widening in the canal and someone has been creative with an old tree stump: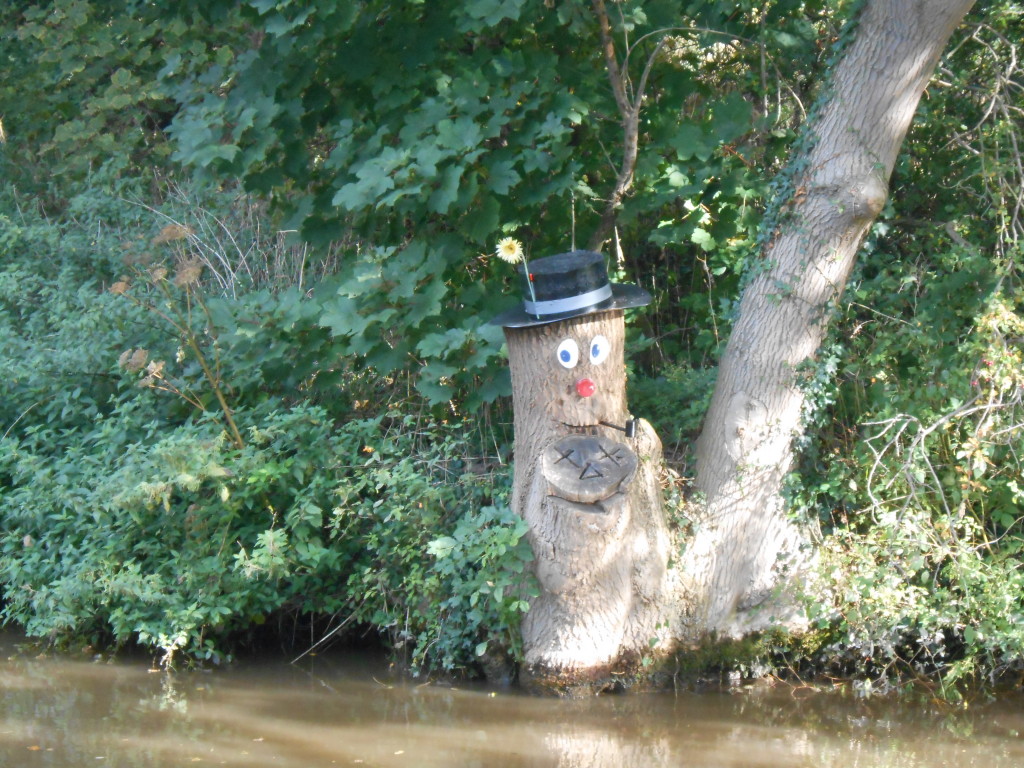 Each time we've gone past this stump its had a little more added to.. I hope he'll be getting a coat and a scarf for Christmas.
In several places on the lock flight and in the cutting below the locks we got attacked by falling acorns… which is where this post got its name from.
There were quite a few boats on Market Drayton Visitor Moorings but luckily the ones opposite Tom's Moorings were empty so we were able to turn just by Lords Bridge No 64 and then back into our moorings.