From The Paint Shed Moorings to Acton Swing Bridge, a distance of 20 miles, 2¼ flg and 3 locks.
We were booked in on the lift for one of the early slots so this gave us time to back up to the services and fill up with water and use the shower facilities, before moving up onto the lift moorings. We had a bit of time to wander round the lift site before we were told we could go down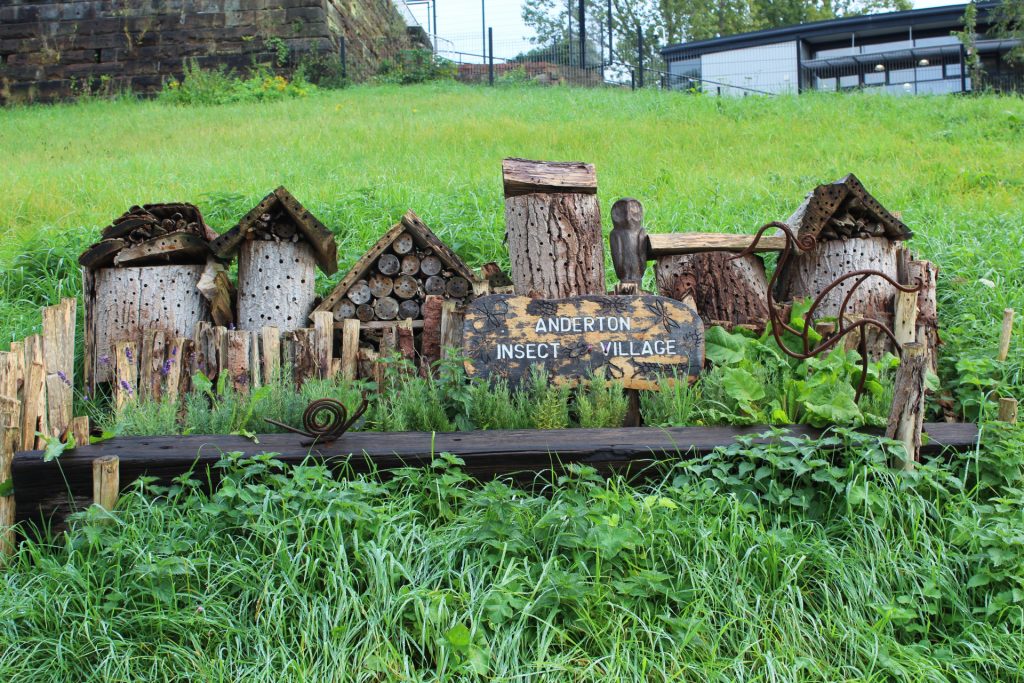 I always feel slightly uncomfortable on the lift – I think is that you're roped up to the side of the caisson and when it starts to move you instinctively feel you need to undo the ropes or you'll get hung up. Silly I know, but there you go. It's also slightly dis-concerting when you pass the boat in the other caisson going the other way.
We'd looked at the weather forecast and decided that we'd head down stream first so when we left the lift we opened up the throttle a bit, headed out and took a right turn onto the Weaver.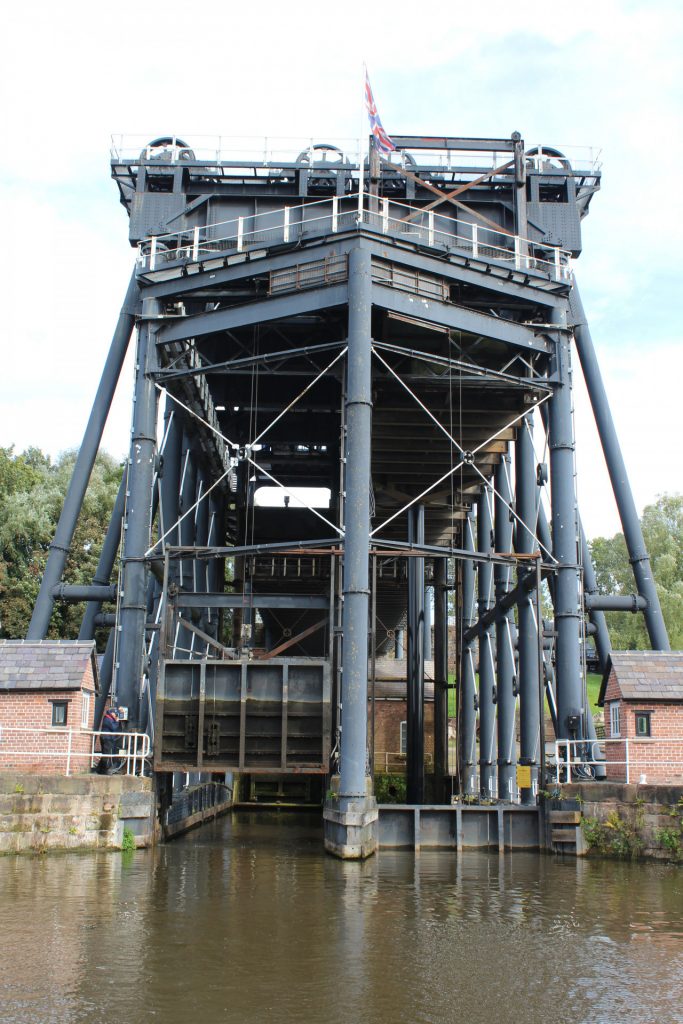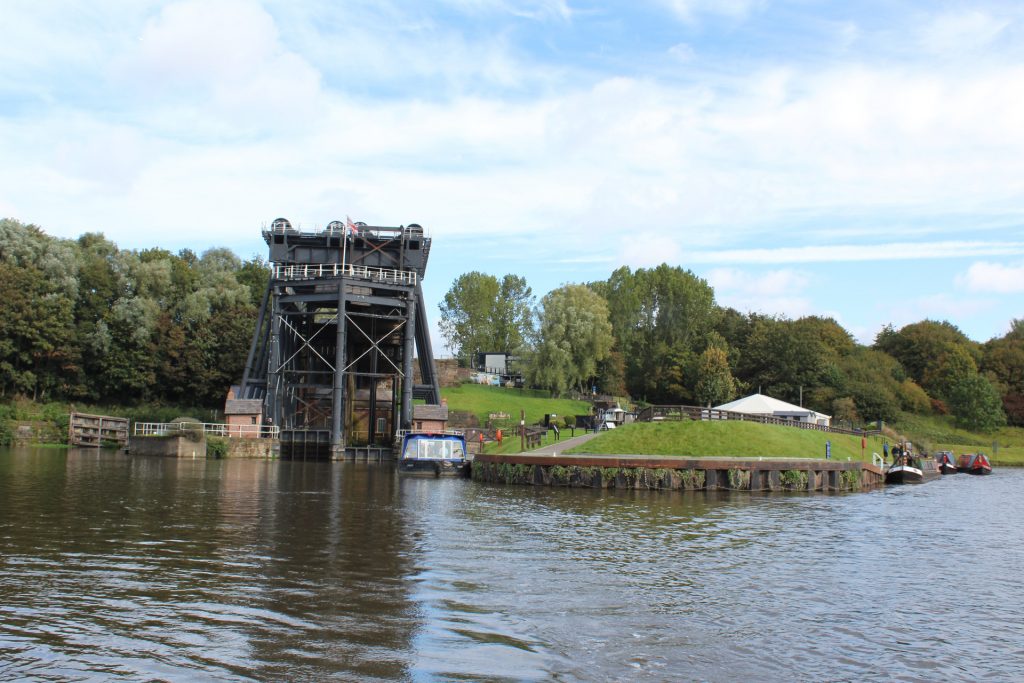 All the bridges on the Weaver are all either high level bridges or they swing to let boats through. The first bridge down stream from the lift is Winnington Bridge which is bit of an odd bridge in that it has a headroom that isn't constant – so it's vitally important to work out which end of the bridge you are heading for and make sure there isn't another boat coming the other way.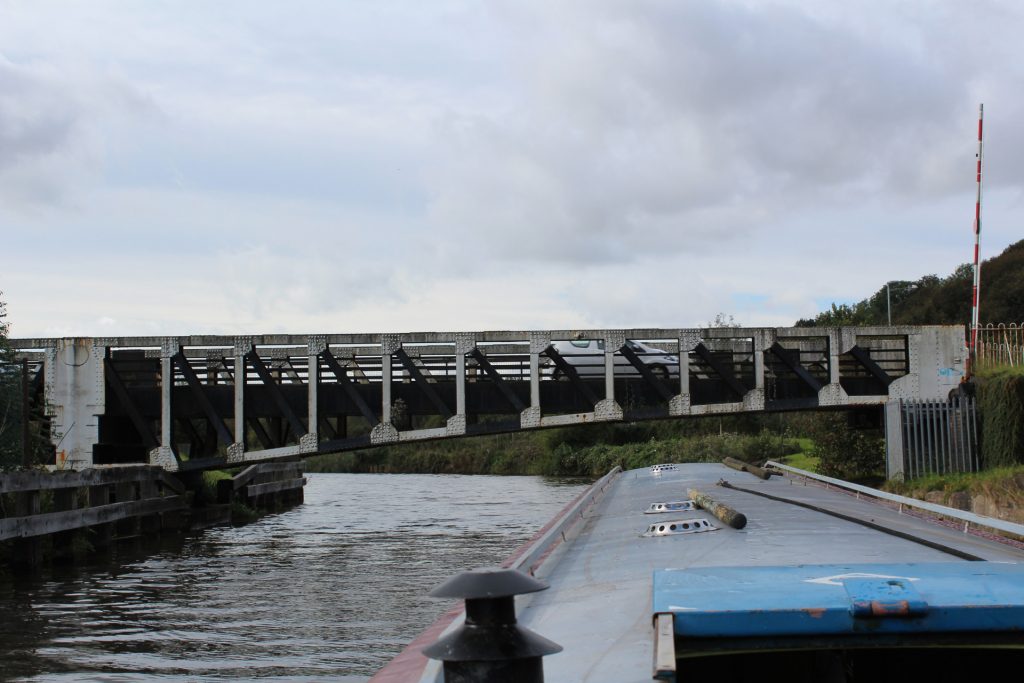 One noticeable thing about the Weaver Navigation is that that the locks are duplicated – but rather than have two locks of one size they are actually different sizes with a "Large" lock and a "Small Lock". This was obviously done to save water when smaller craft were using the river but the small locks are now out of use ( to reduce maintenance costs) which means that if anything goes wrong with a lock then the navigation is basically closed.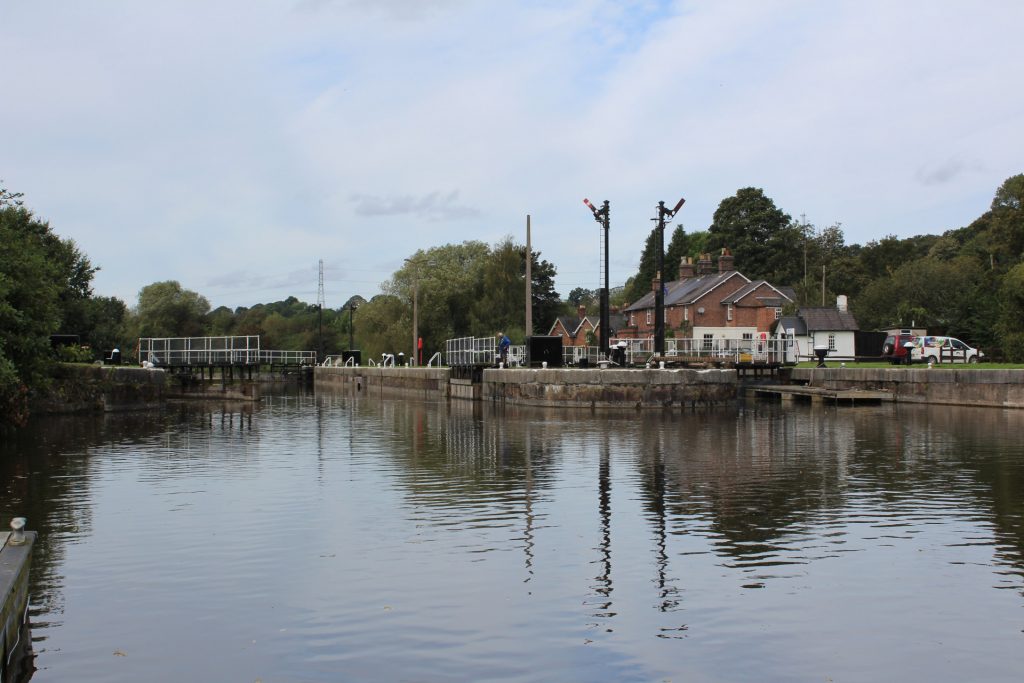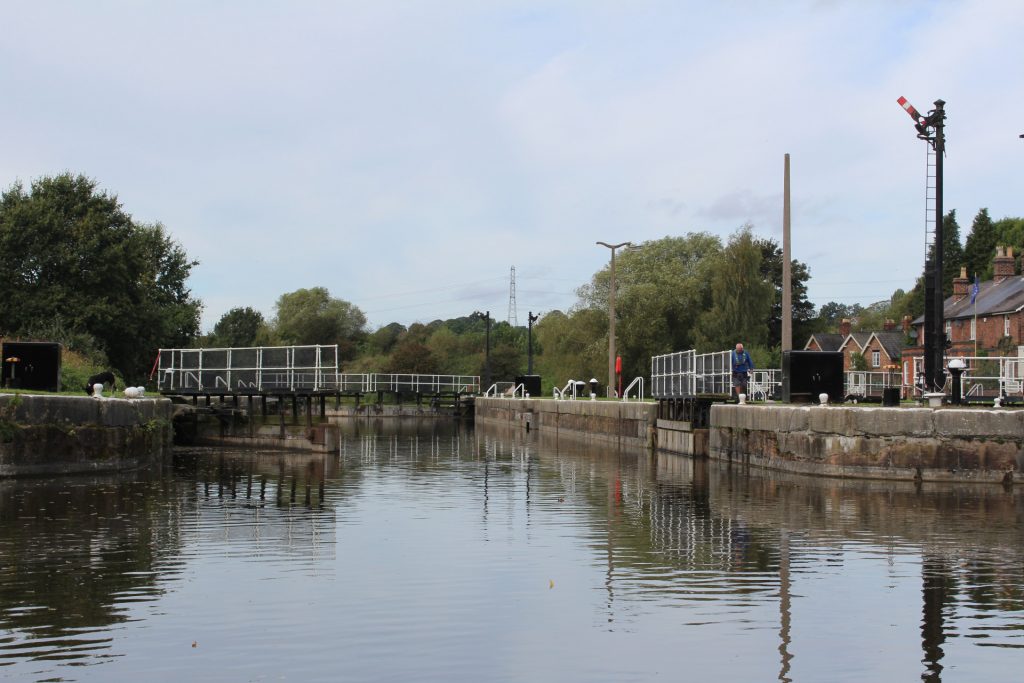 When cruising along the Trent and Mersey near Dutton Horse Bridge No 211 you can look down onto the Weaver and see a derelict boat near Dutton Locks No 4 . I remember seeing her quite soon after she was abandoned and over the years it's been interesting (in an odd way) to see how she is slowly decaying. The "Chica" was used as a pleasure steamer on the river for a few years before structural defects meant she was beyond economic repair and she was abandoned and left to rot.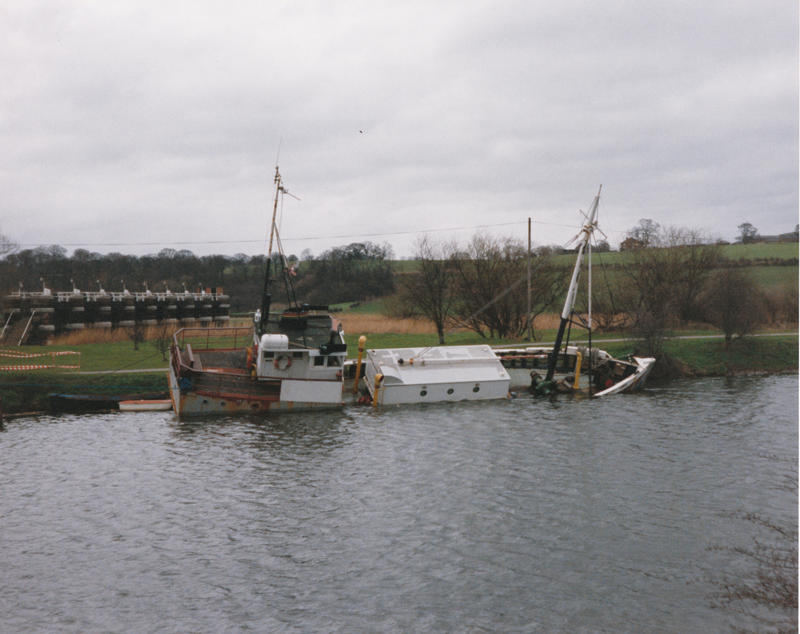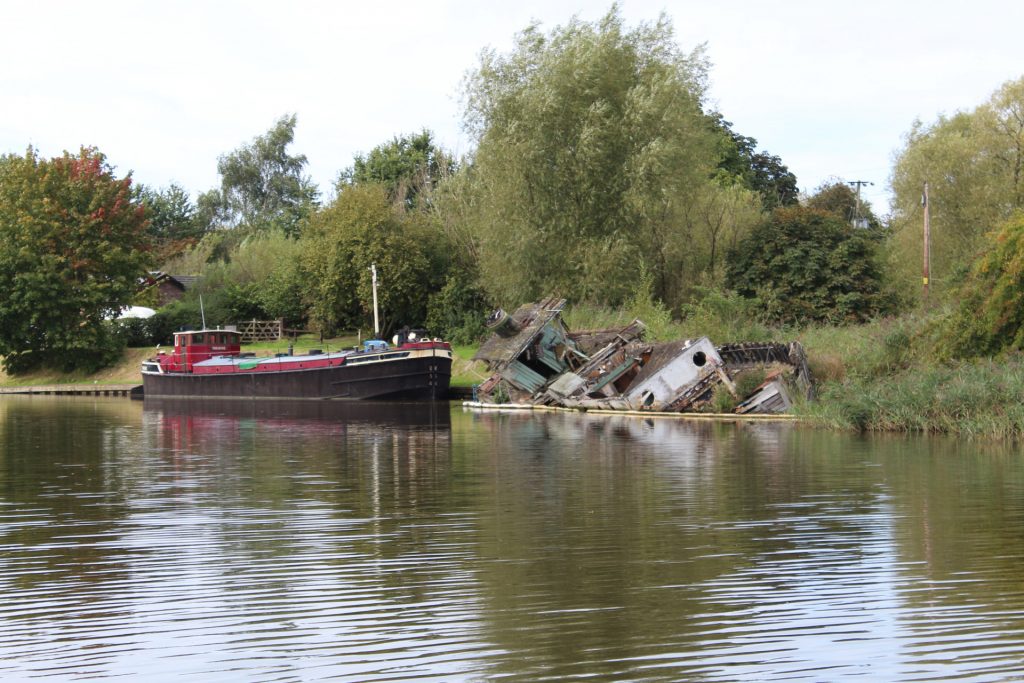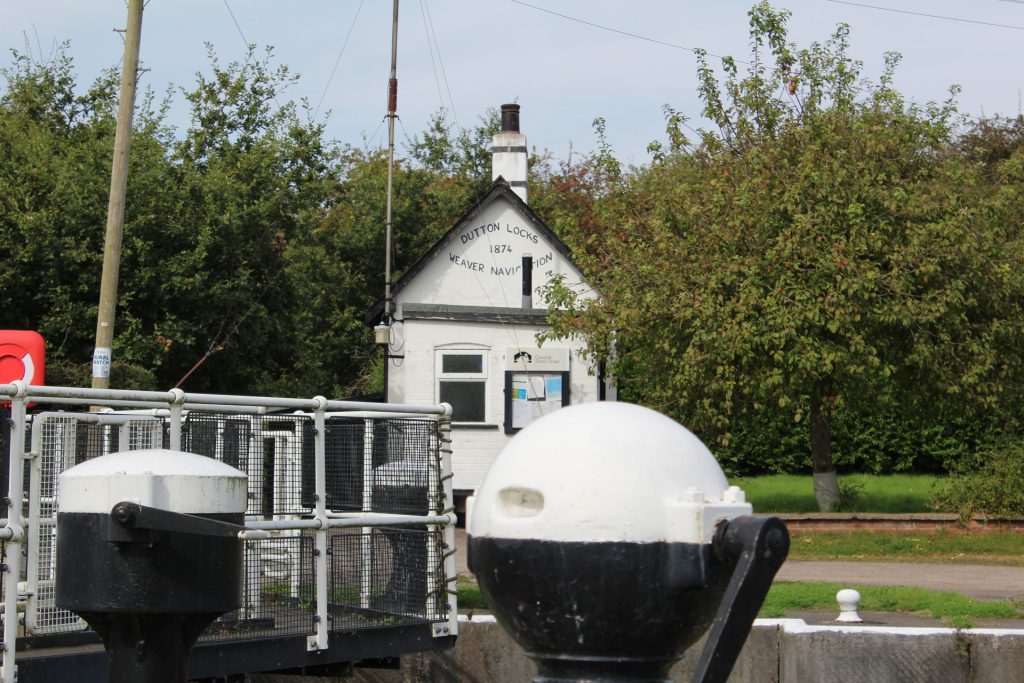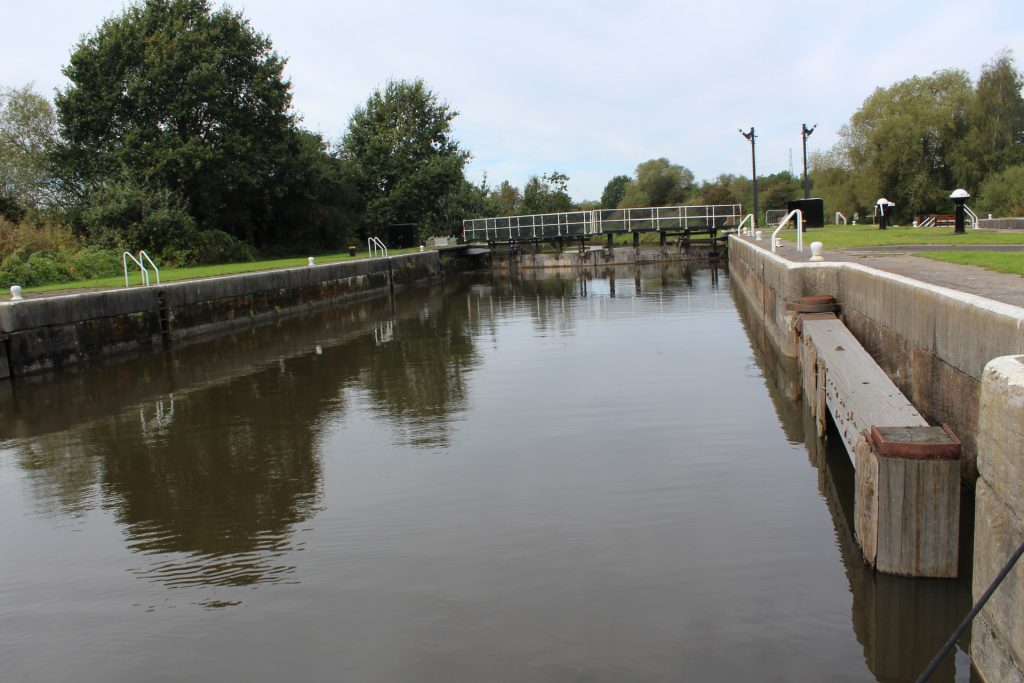 Just below Dutton Locks is the extremely impressive Dutton Viaduct which strides across the valley. At 60 feet high and 500 feet long it was a major achievement in engineering when it was built in 1836 and is now a Grade II* Listed structure.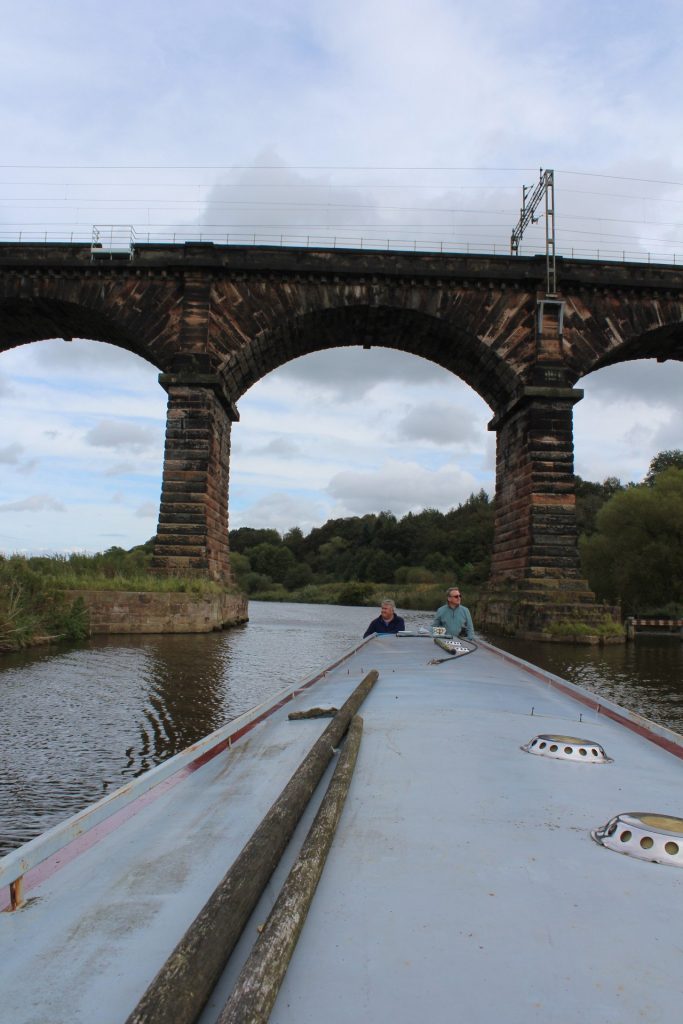 Below Dutton the navigation makes its way slowly towards Runcorn and the Manchester Ship Canal. There are a couple of rather pleasant overnight mooring spots and some pretty views but there isn't really a lot to see. The river remains remarkably un-industrial until you are past Runcorn Rowing Club where you can see the base of a now removed swing bridge.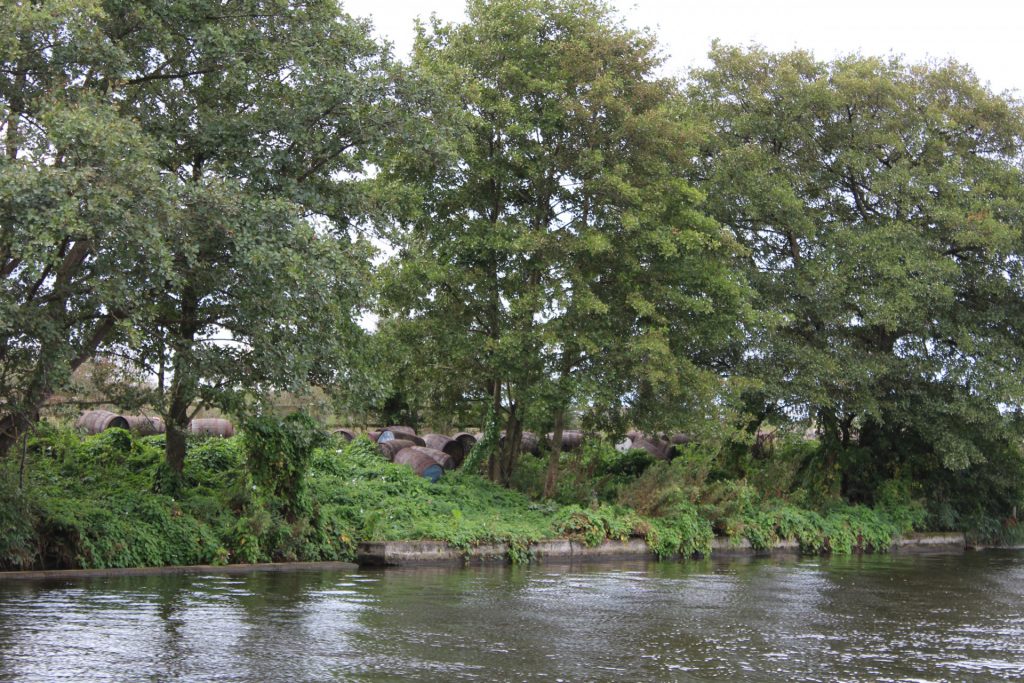 The river is quite straight as you pass the ICI Weston Works and Weston Marsh Side Lock comes into view. This lock leads down onto the Manchester Ship canal and it was here that we turned round and headed back up stream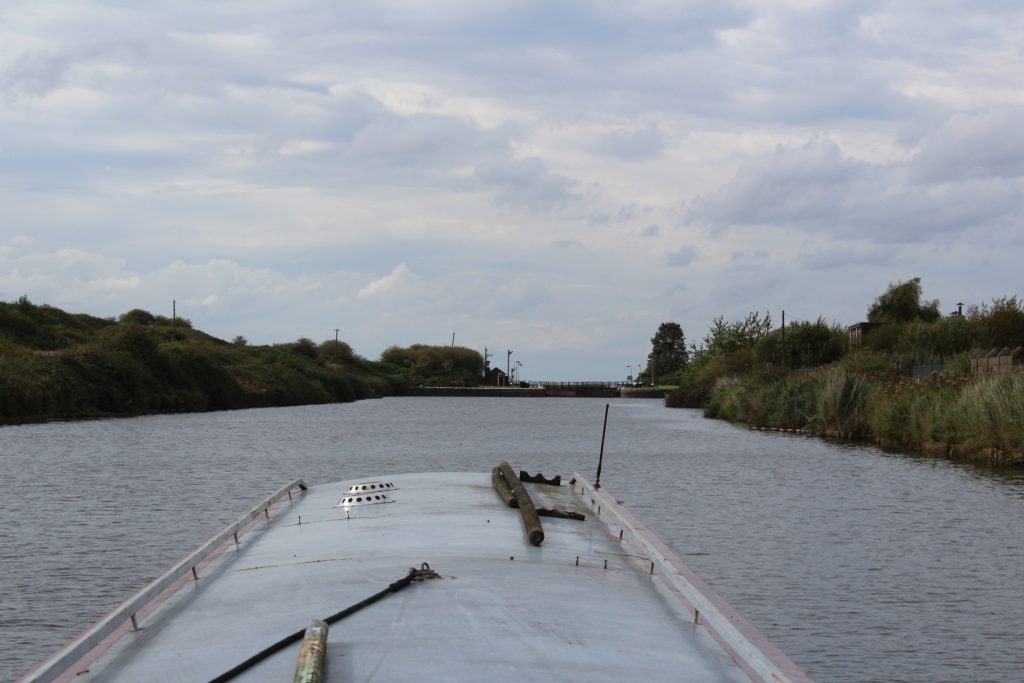 It started to rain again and so we we were quite happy to moor up for the night and walk over to The Leigh Arms