From Wheelock Visitor Moorings to The Paint Shed Moorings, a distance of 16 miles, 2¼ flg and 9 locks.
It was raining when we got up, that horrible more than drizzle that seems to soak everything through without even trying and although the sun was shining it was shining in a sky was that depressing uniform grey which gives no indication if things are going to get better or worse.
We'd seen quite a few herons on the holiday but in Sandbach we saw a first.. a heron standing on the top of a building.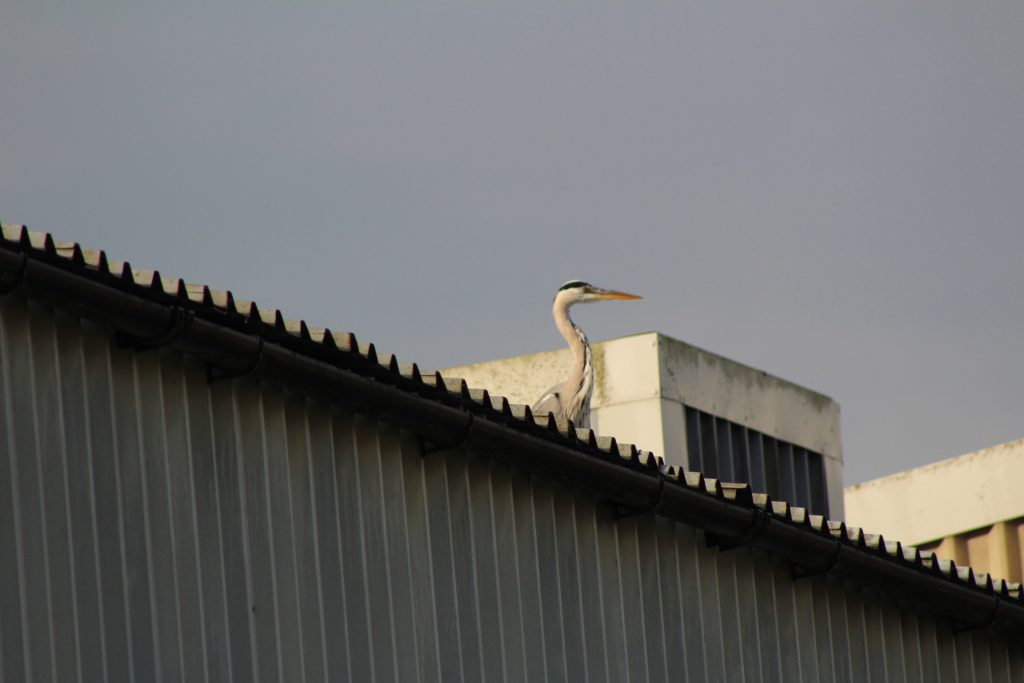 We made good progress down the locks as we had the canal to ourselves, there weren't even any people out walking dogs on the towpath, and we arrived at King's Lock No 71 before lunch time, and the smell of Sunday lunch was wafting over from the pub but we decided not to stop and instead to push on as we had booked a passage down the Anderton Lift first thing on Monday.
The weather wasn't getting any better, but for now it wasn't really getting any worse which was something, so getting held up a little at the three locks below the junction was a lot better than it could have been.
Many things have changed in the years since we started boating but Middlewich Big Lock No 75 is very much like it was the first time we went through it in 1979. Back then the pub was looking tired and was surrounded by derelict and semi-derelict factories. These have now gone and have been replaced by housing and the pub has been extended and seems quite lively. But the lock itself is unchanged : it's slow, hard to work and the gates have a life of their own.
North of Middlewich the canal wanders through the open countryside as if it can't quite work out where it's going, and the large flashes, a reminder of the now gone salt extraction industry, have settled into the landscape and look totally natural now.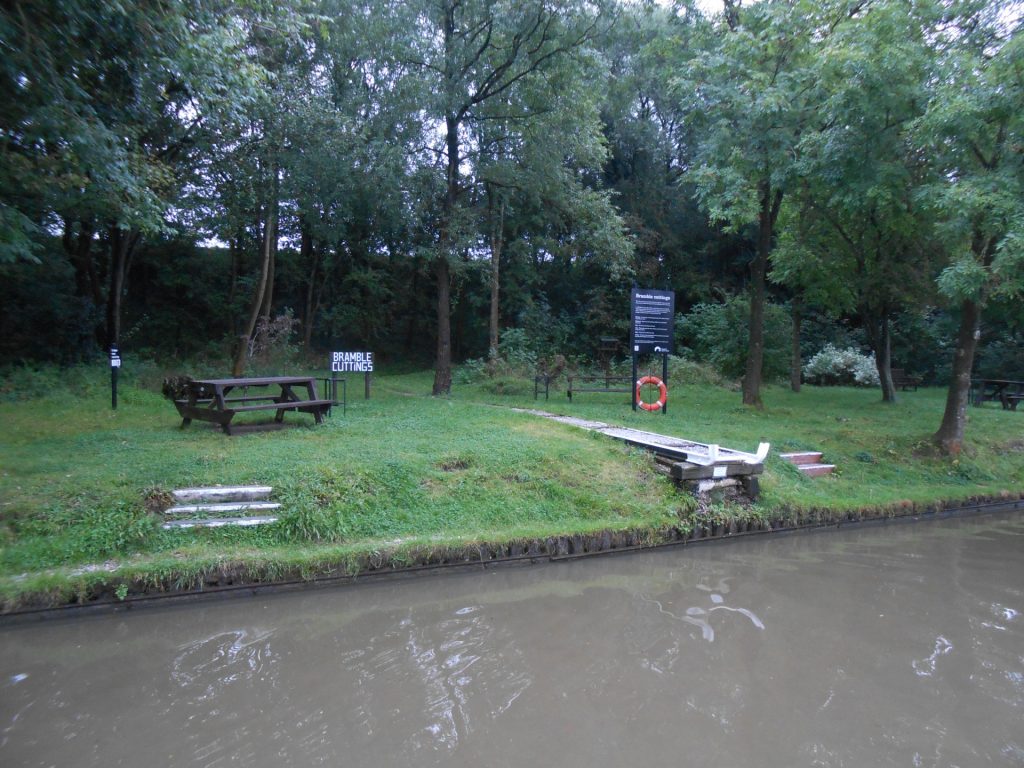 We stopped at The Old Broken Cross PH to pick up crew and I made a quick detour to a local garage to pick up some more oil and a little anti-freeze. After a quick couple of pints in the pub we set off again.
The area around Wincham Wharf gets more and more cluttered with boat each time we go through and now there are a small number of wide boats there and with them breasting up there isn't a lot of spare space so when an idiot in a widebeam comes charging down the canal, wobbling all over the place, there isn't really anywhere to go. He shouted at us but it was pretty obvious he was intoxicated and also had no idea how to steer the boat he was in charge of.
There were quite a few boats moored round The Salt Barge PH and the museum, as there usually are but we, as we always seem to do, continued past without stopping.
It was obviously a day for idiot boaters because when we got to Anderton Services there was a hireboat moored up right in the middle of the mooring. It was all locked up and there wasn't space for us on either side. So we continued on and moored up for the night and went off to The Stanley Arms PH where we had some great food and good beer, and a lot of fun playing "identify the song, artist and year" from their piped music – we had to use Shazam a few times but it did confirm that Simon knows a lot of obscure pop music.