From Hazelhurst Junction to Congleton Wharf Moorings, a distance of 20 miles, 6½ flg and 10 locks.
One of the reasons for going up the locks the previous night was that it meant that we didn't face working three locks immediately after casting off. Instead we could chug along the summit enjoying the views and a mug or two of coffee before we actually had to get off the boat and do anything

We got to Stockton Brook Top Lock No 9 and it was good to see that the pounds between the locks were all nice and full and we made pretty good time down them, however the same could not be said for the pound between Stockton Brook Bottom Lock No 5 and Engine Lock No 4 which was, if anything, lower than it had been when we'd come up.
We met a C&RT workboat just beyond Norton Green Lift Bridge No 21 and they were having serious problems in getting their boat to go anywhere at all – but oddly enough they didn't seem to be concerned about the low level of the water. I'm still not sure how we got past them without getting stuck ourselves but we did and we slid over the cill into the lock with no real problems.
As it had been for a lot of the holiday we had the canal to ourselves and it was quite pleasant – the sun had come out although it was a little cold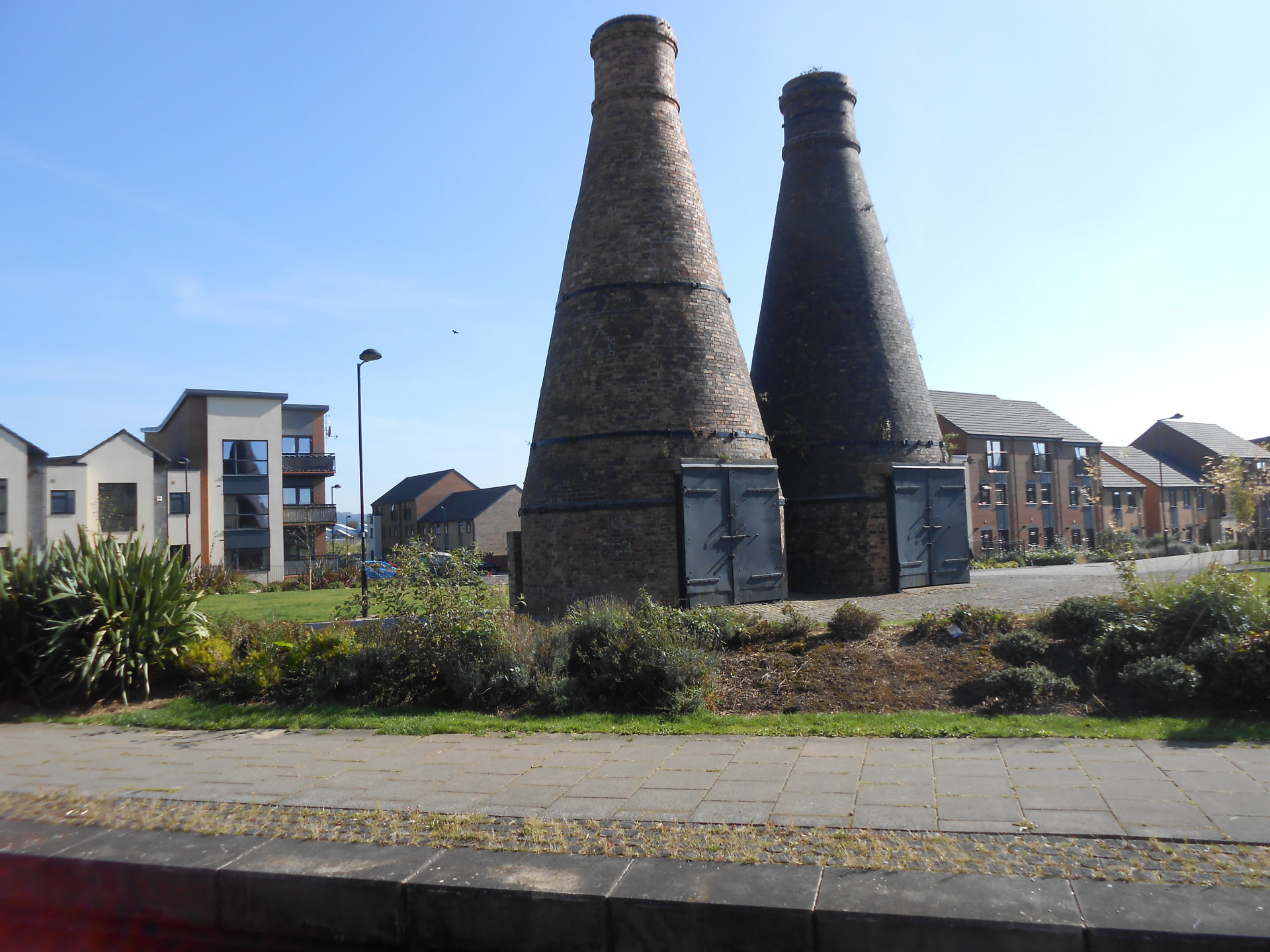 You can always be guaranteed that you'll meet a boat at the most awkward spot and we met one at the top of Etruria Staircase Locks Nos 1 and 2 but it didn't really cause any problems.
We stopped just after Etruria Junction and wandered down to The Holy Inadequate which is well worth a visit if you are passing by and it's open.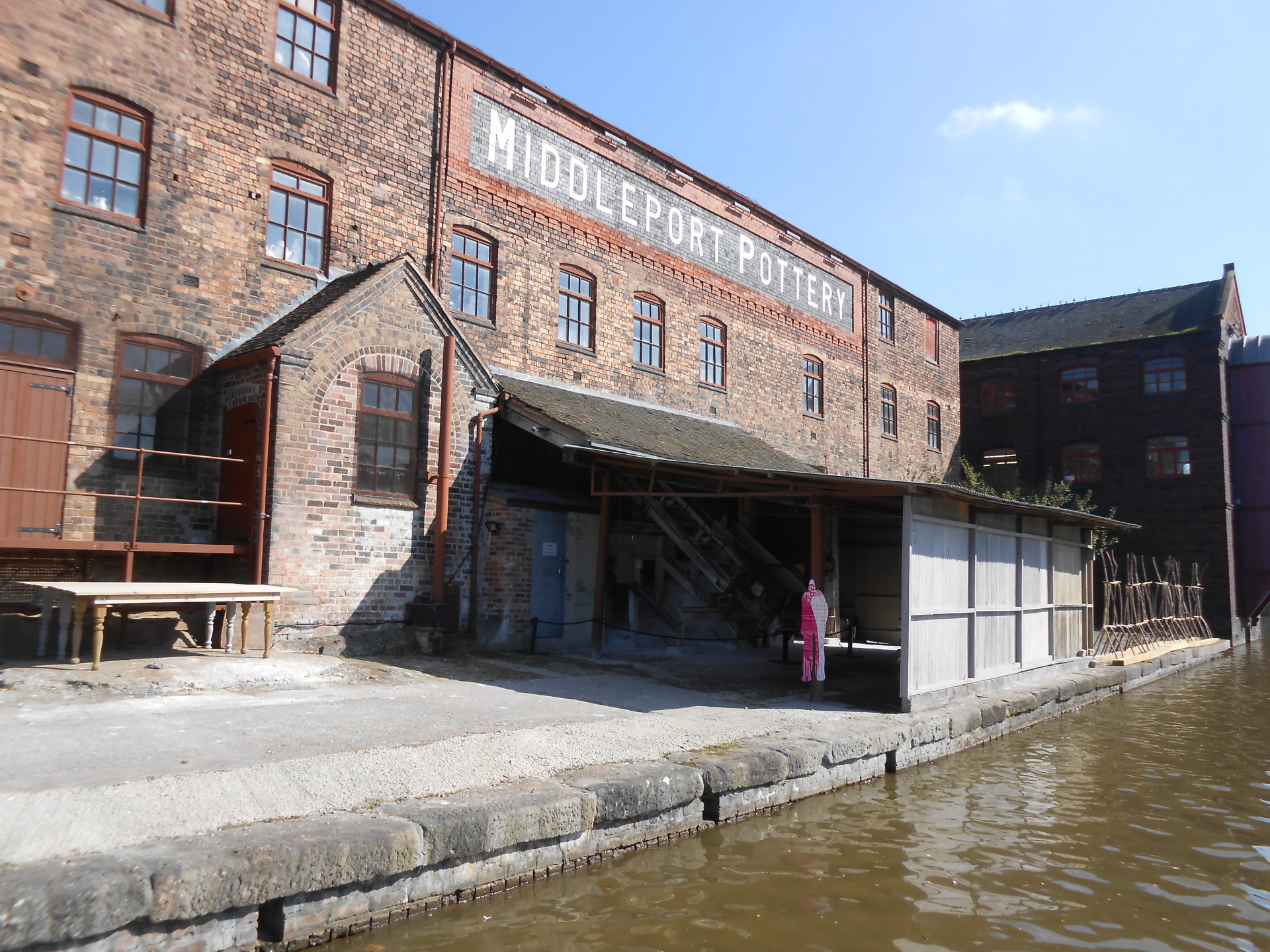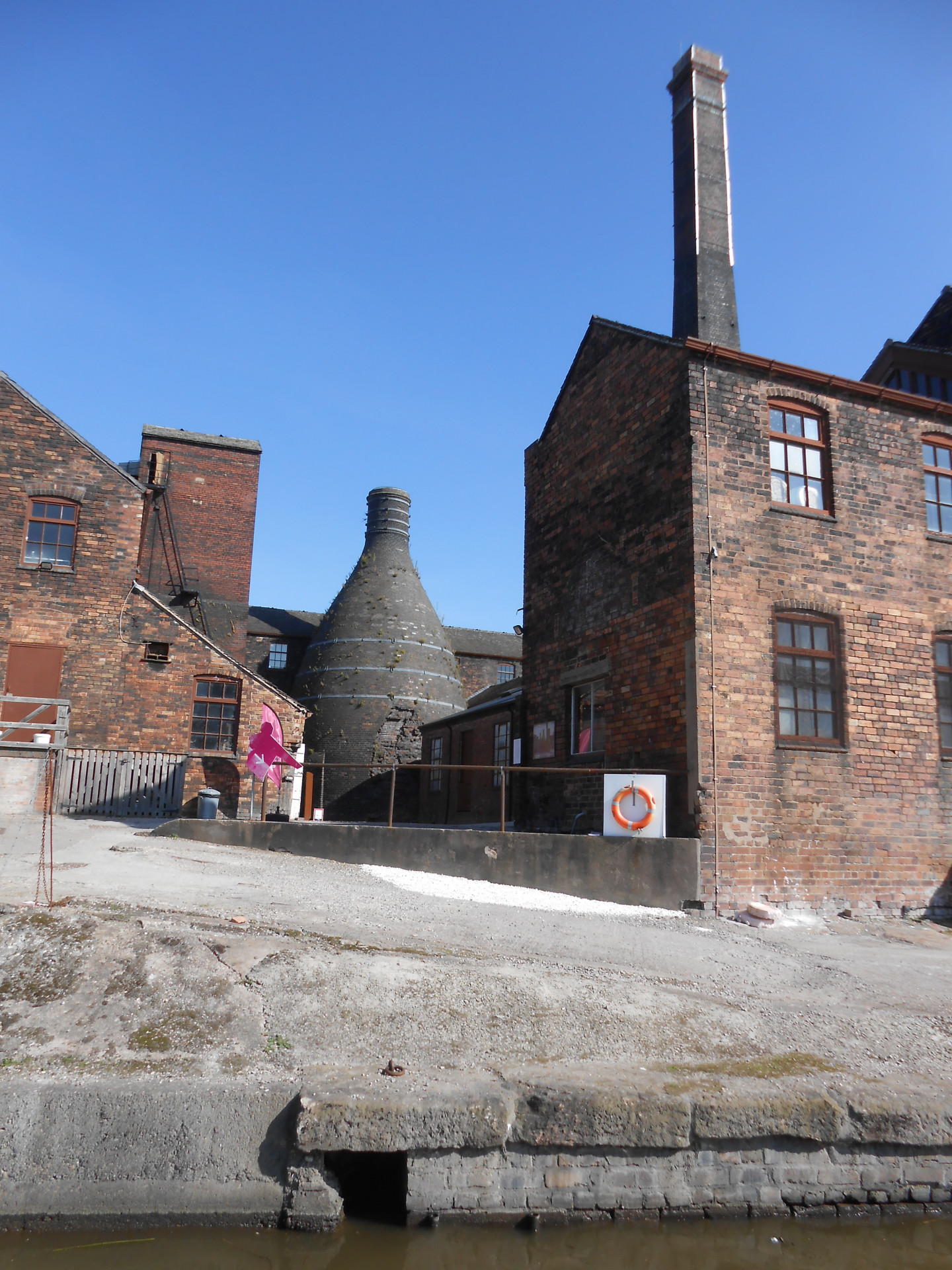 We'd carefully planned things so that we would get to Harecastle Tunnel (South end) in time to get a passage through the tunnel and we made it with plenty of time so spent a bit of time touching up some of the paint.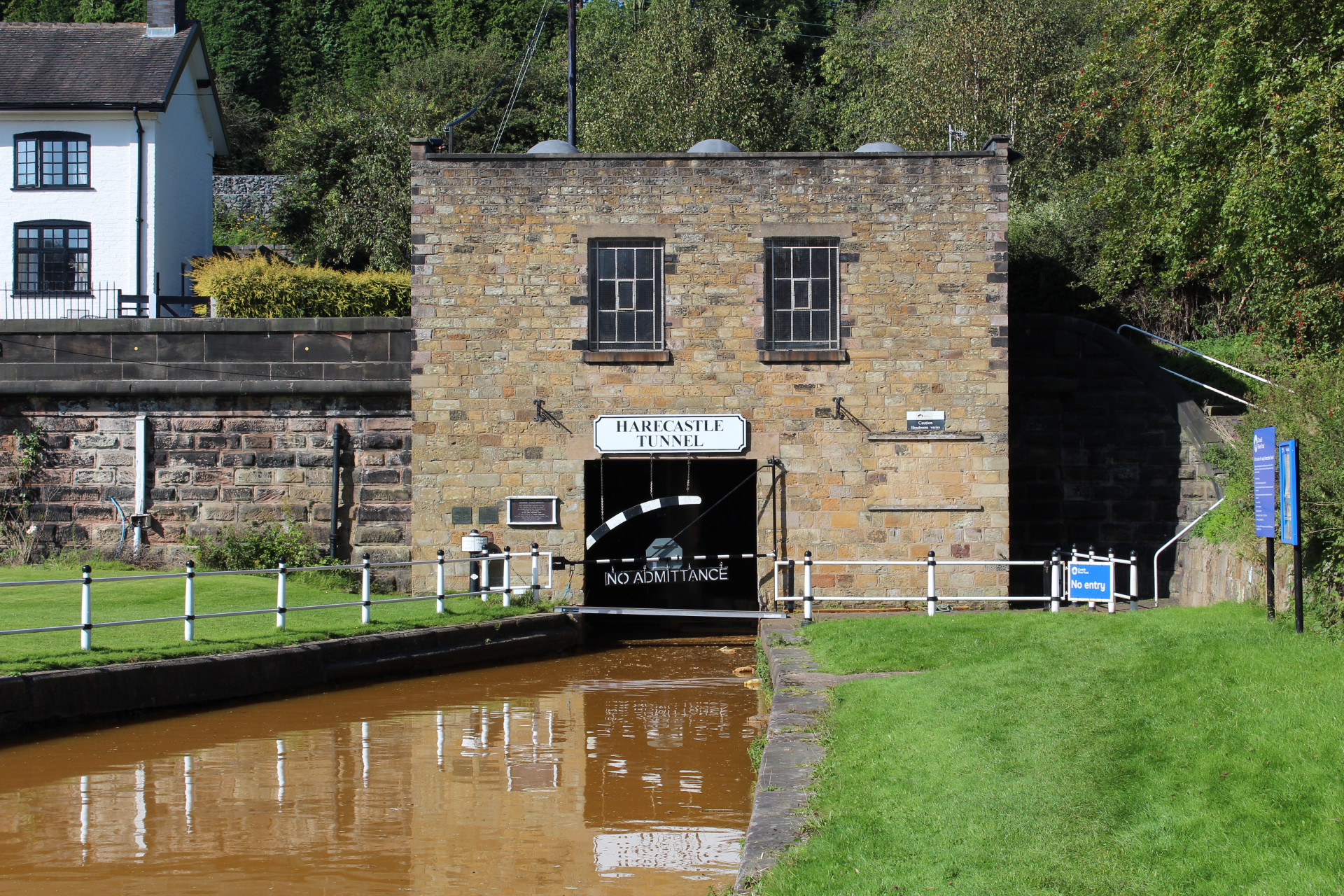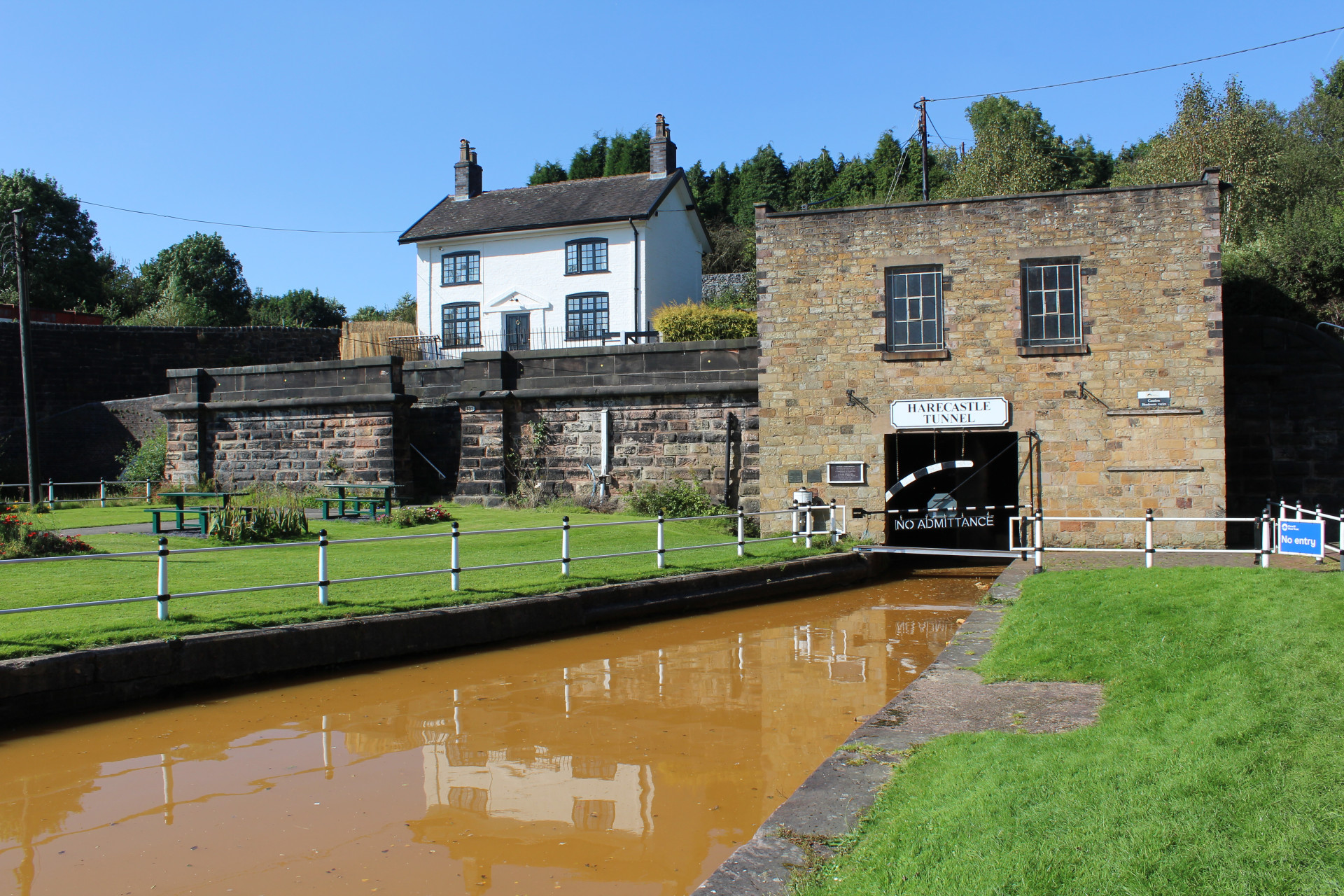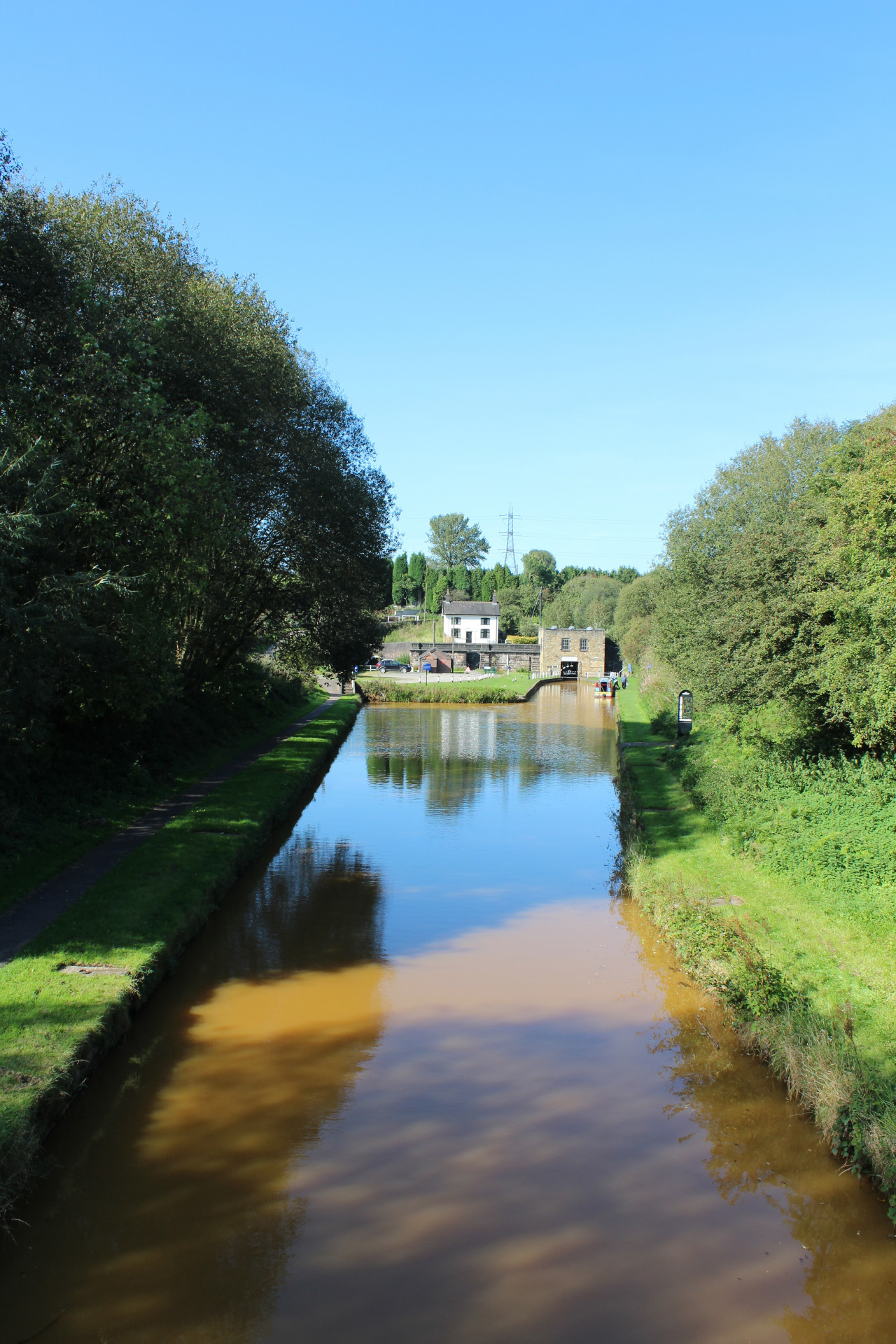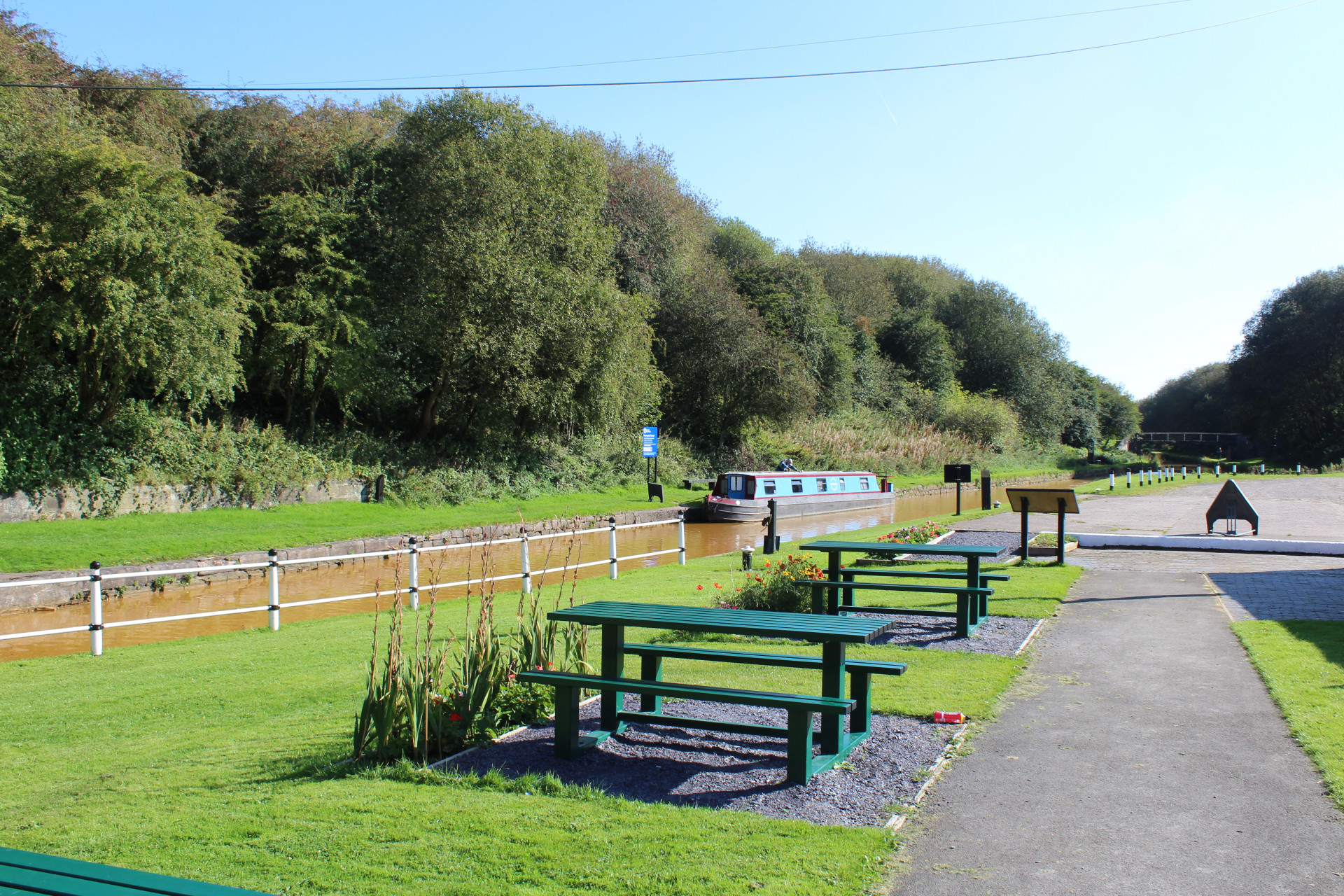 We had to wait a little longer than planned due to a rather slow boat coming south but we did eventually get into the tunnel and chugged our way northbound. It was very cold with the fan house running and rather than having to deal with smoke I think we were boating through a light fog.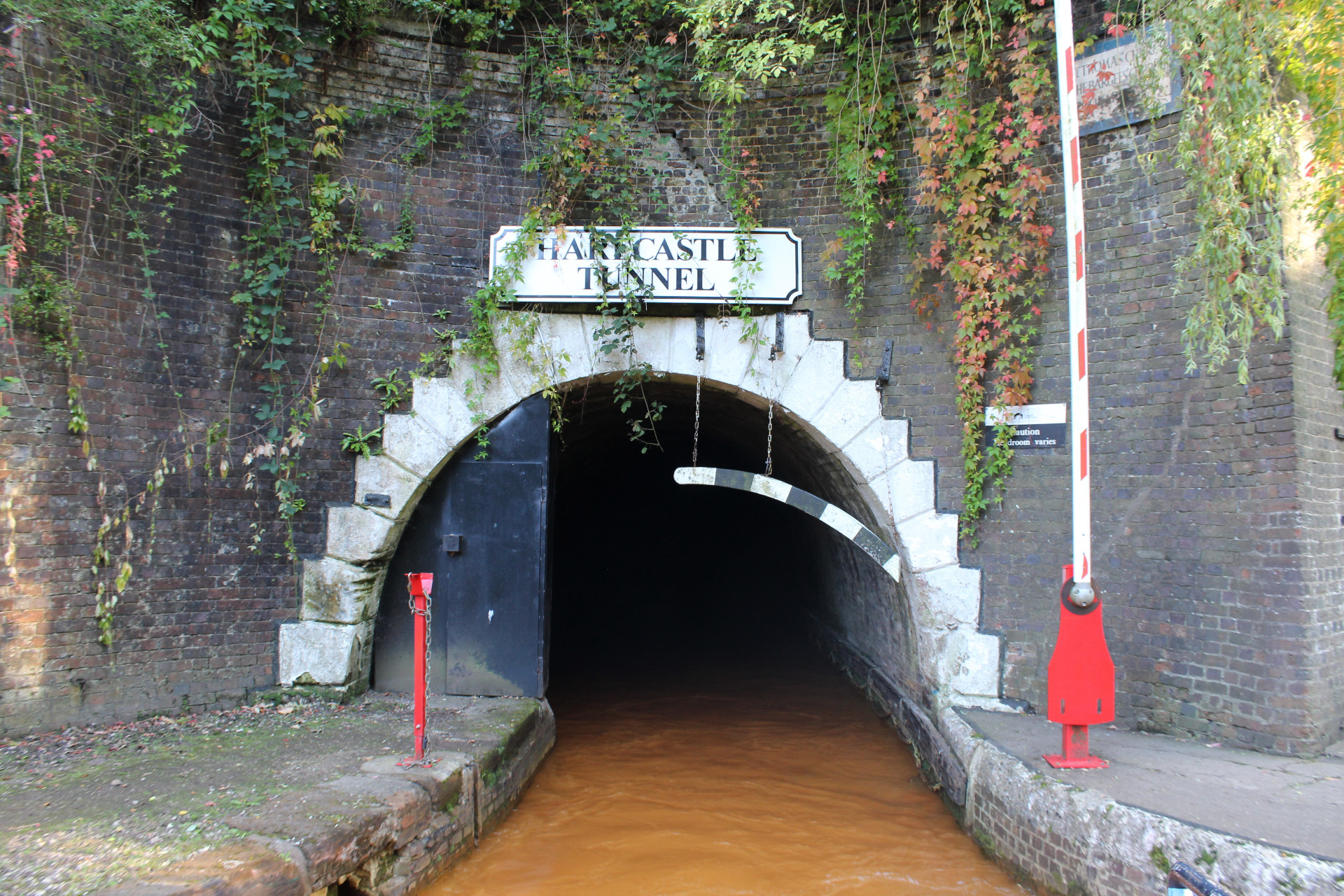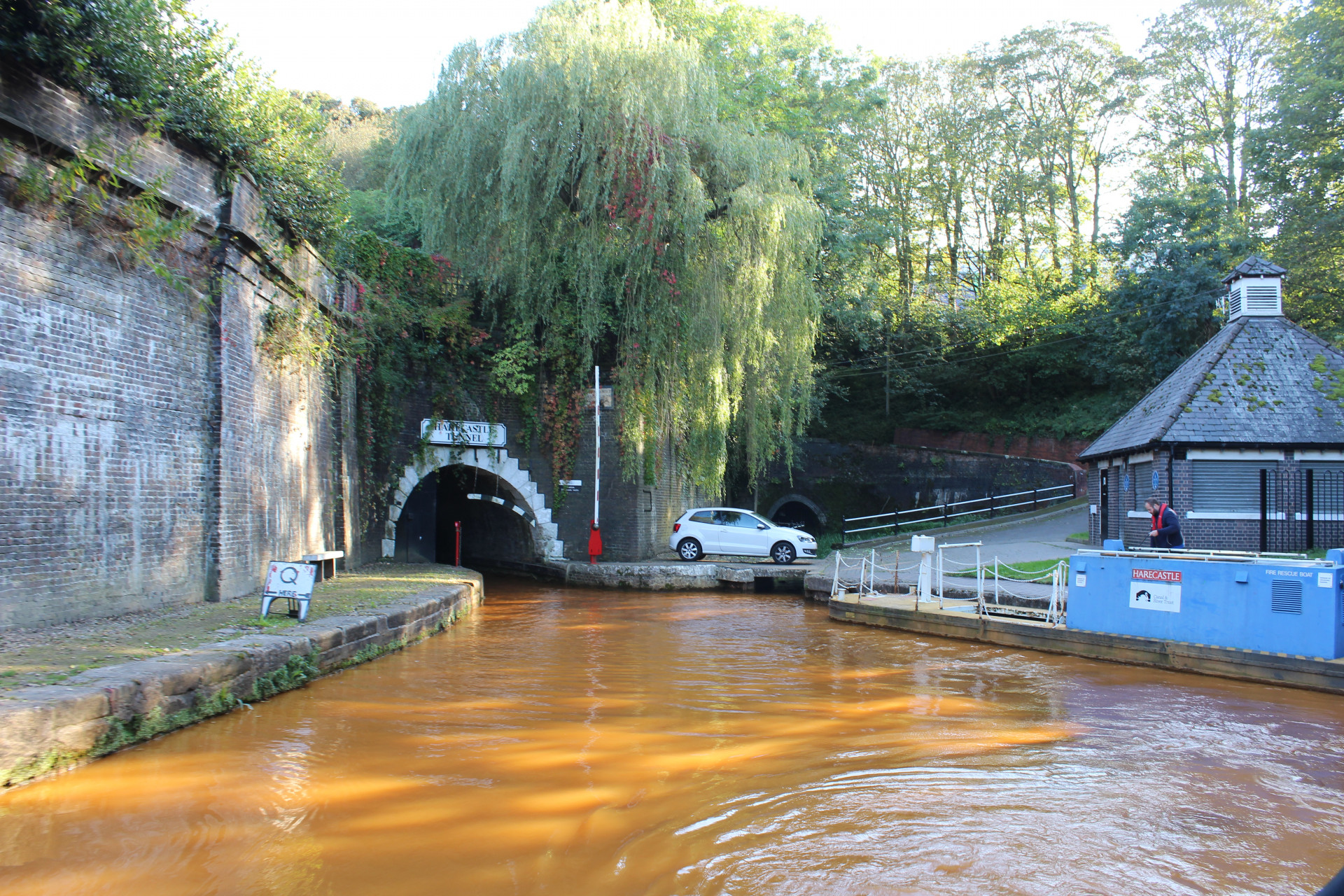 As we were the only boat on the last passage of the day the tunnel keeper at the northbound end pulled the workboat into position to block the tunnel off as soon as we had moved out of the portal.
We'd decided to detour to Congleton because we had a couple of hours of daylight left and starting down the locks would have left us really in the middle of nowhere for the night and would have made the timings odd for the next couple of days. Also we'd not been there for ages and it does have some good pubs.
It's not a bad run up to Congleton and we pulled up on the wharf moorings just as the night really set in.
It's a bit of a walk down to town but worth it – and we would have drunk more beer than we did if the Purple Pakora had been anywhere near efficient : they were less than half full but it took more than 45 minutes from ordering to our food arriving and the lighting was so low the waiters couldn't actually read the orders so they were semi guessing which table they needed to deliver food to. The food was good when it arrived but if they concentrated a little less on the mood lighting and style and a little more on service and an environment when you can actually see what you are eating it would be a much better experience.