From Salthouse Dock to Halsall Warehouse Bridge No 25, a distance of 19 miles, 4½ flg and 6 locks.
It was a pleasant morning when we got up early so we could be at Mann Island Lock No 6 by 8am. Such a pleasant morning that people were swimming in the docks.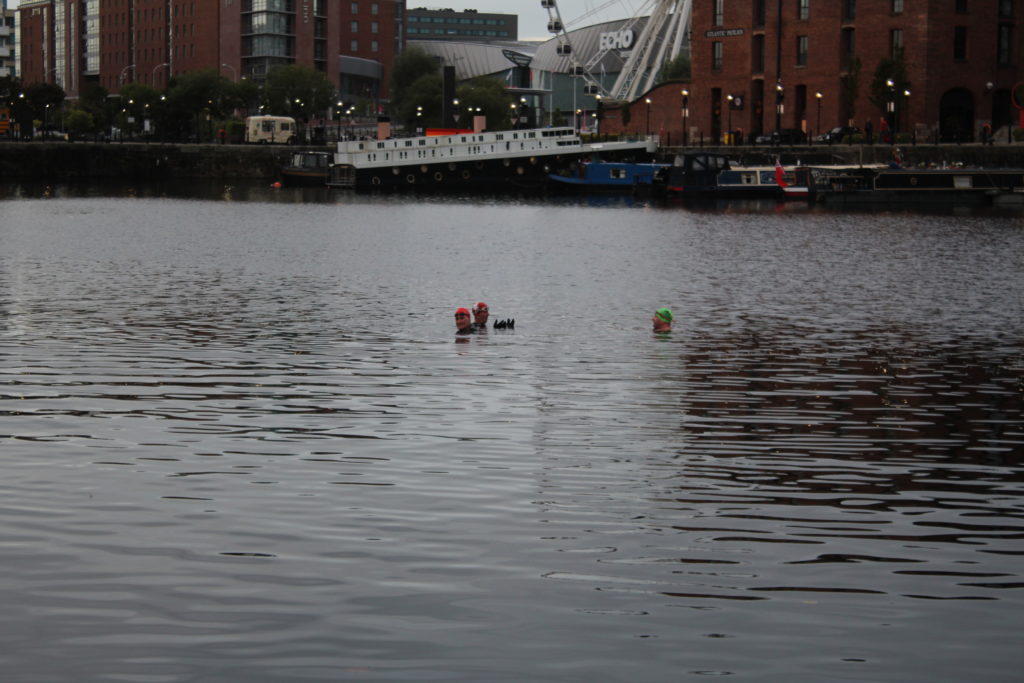 One of them wasn't even wearing a wetsuit (or at least he wasn't wearing a top), and the jellyfish were still plentiful.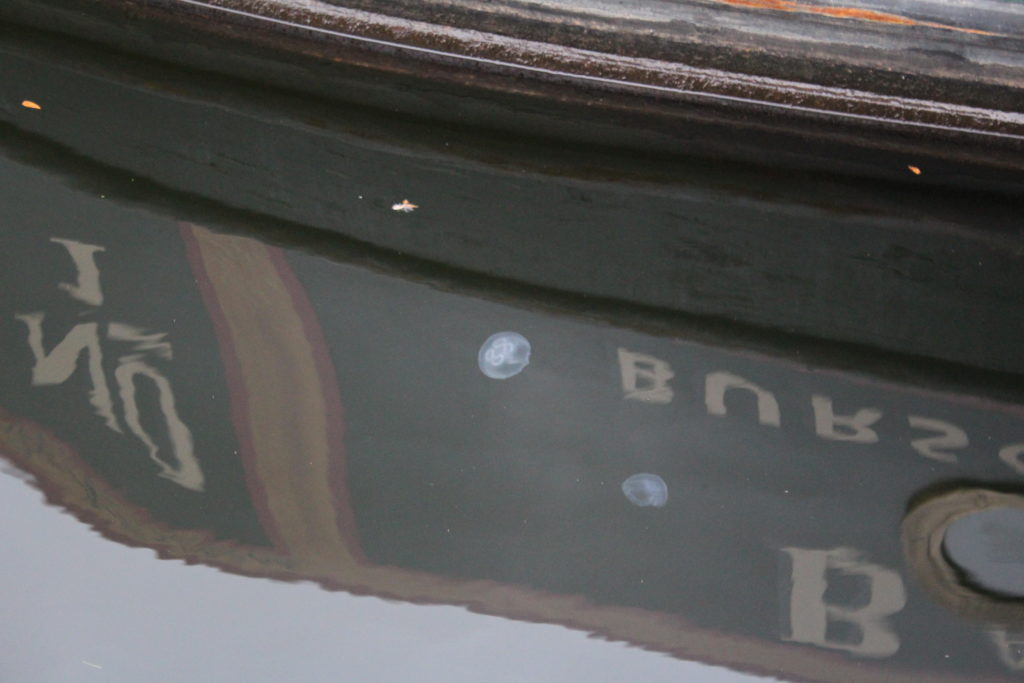 Once the swimmers were out of the way we cast off and made our way back through into Albert Dock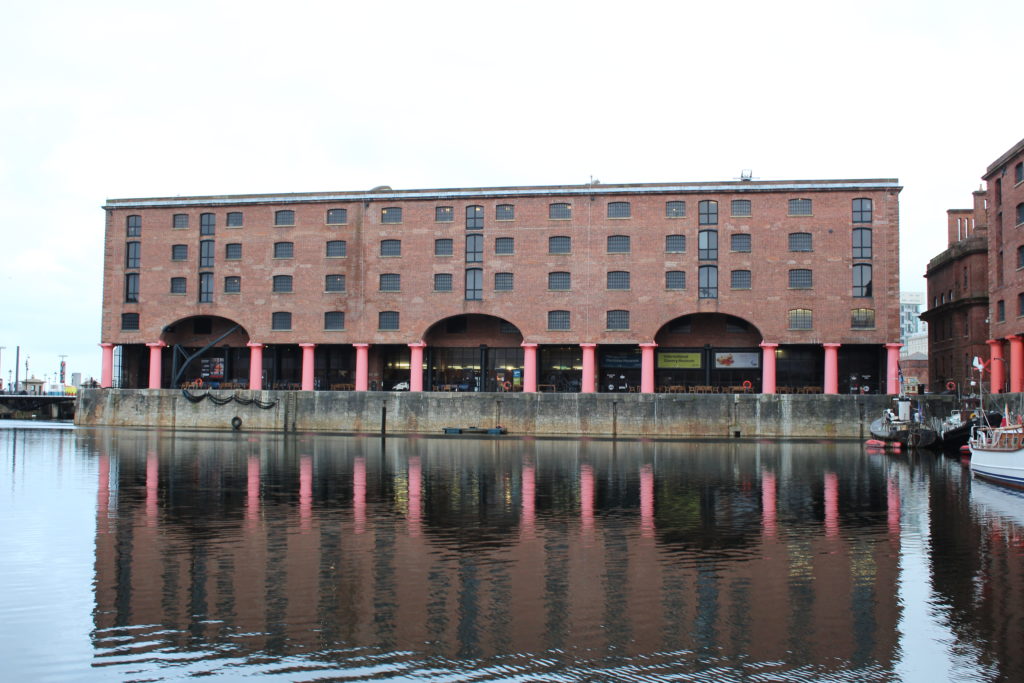 The light was on red and the gate was closed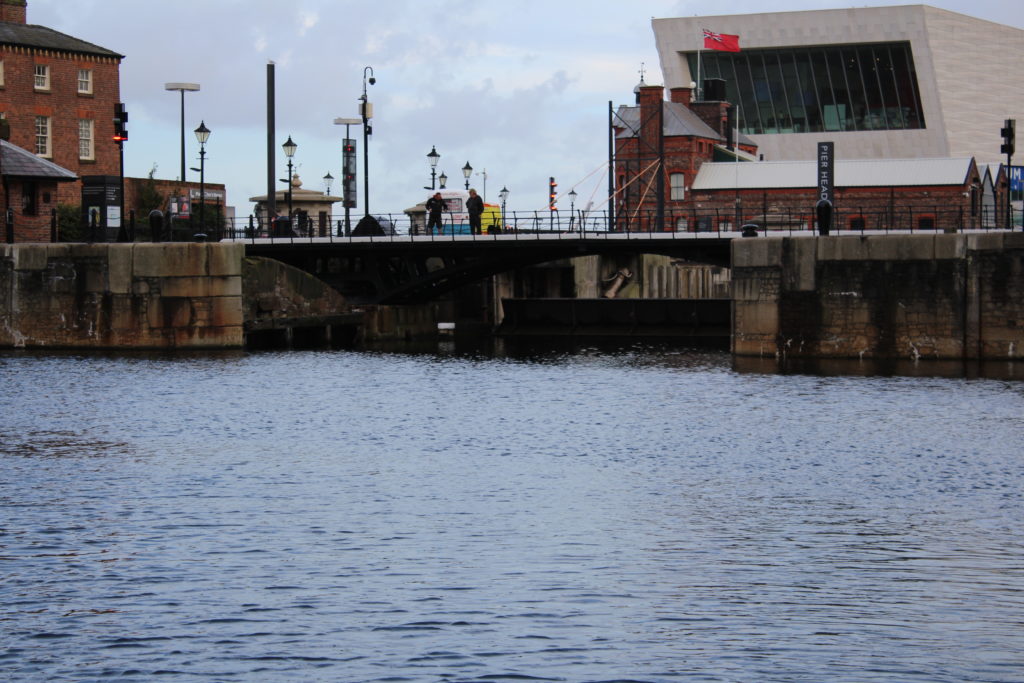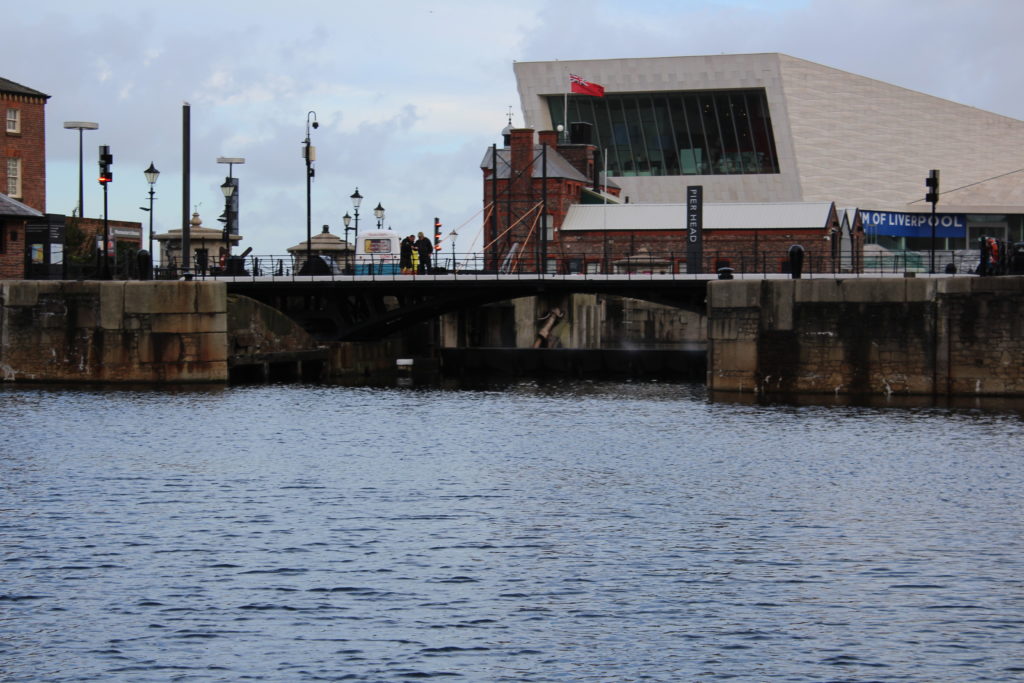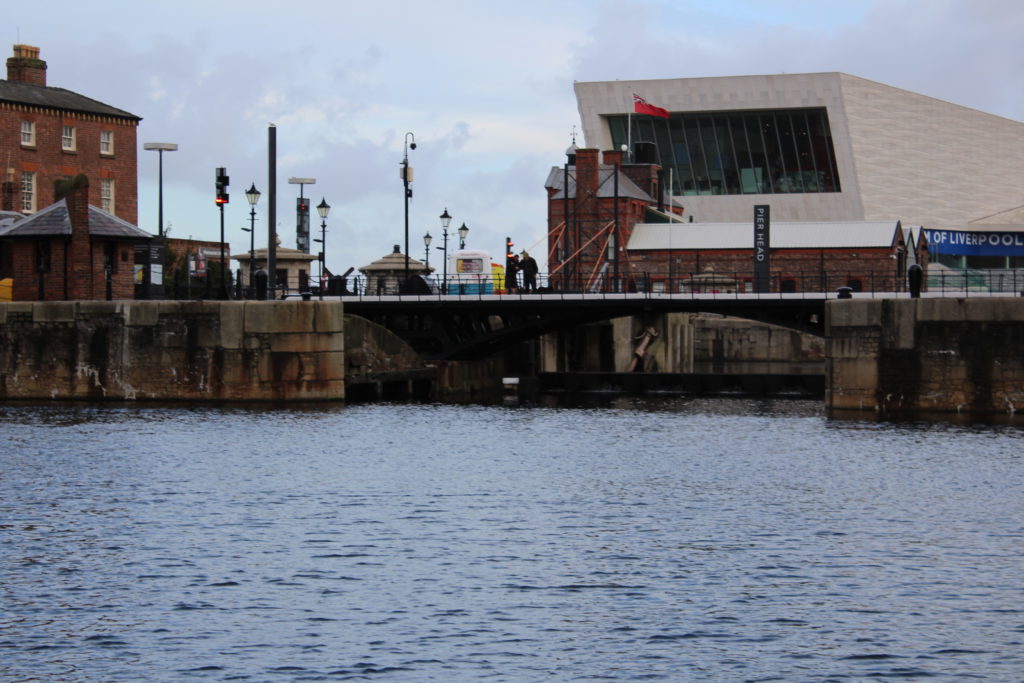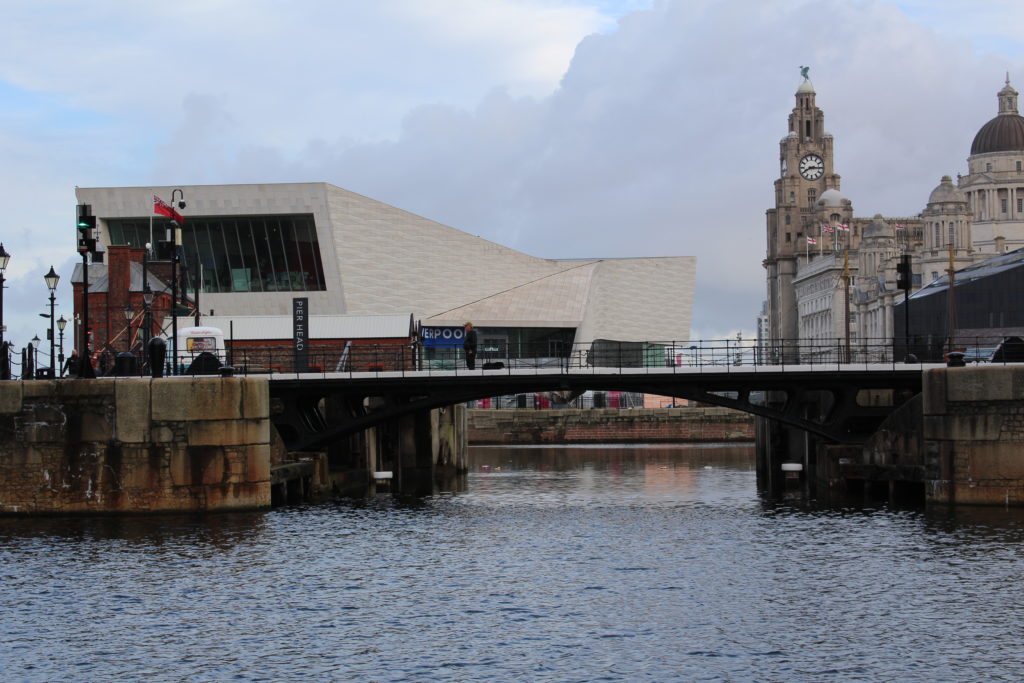 The guys from C&RT apologised – there were some problems over at the Stanley Dock locks so they were a little late. We made our way through Canning Dock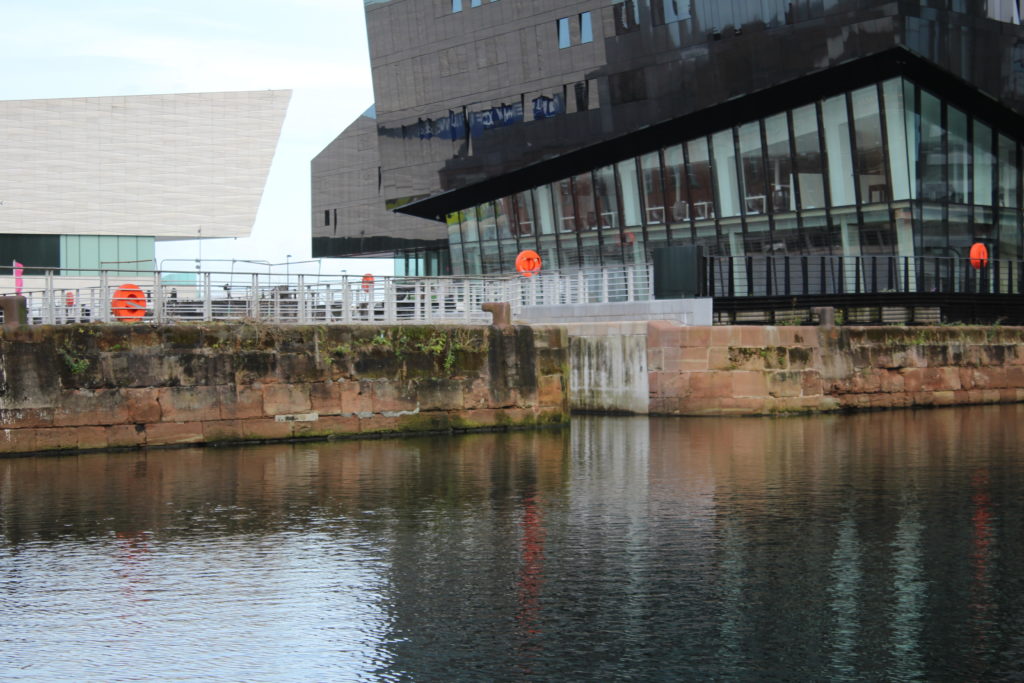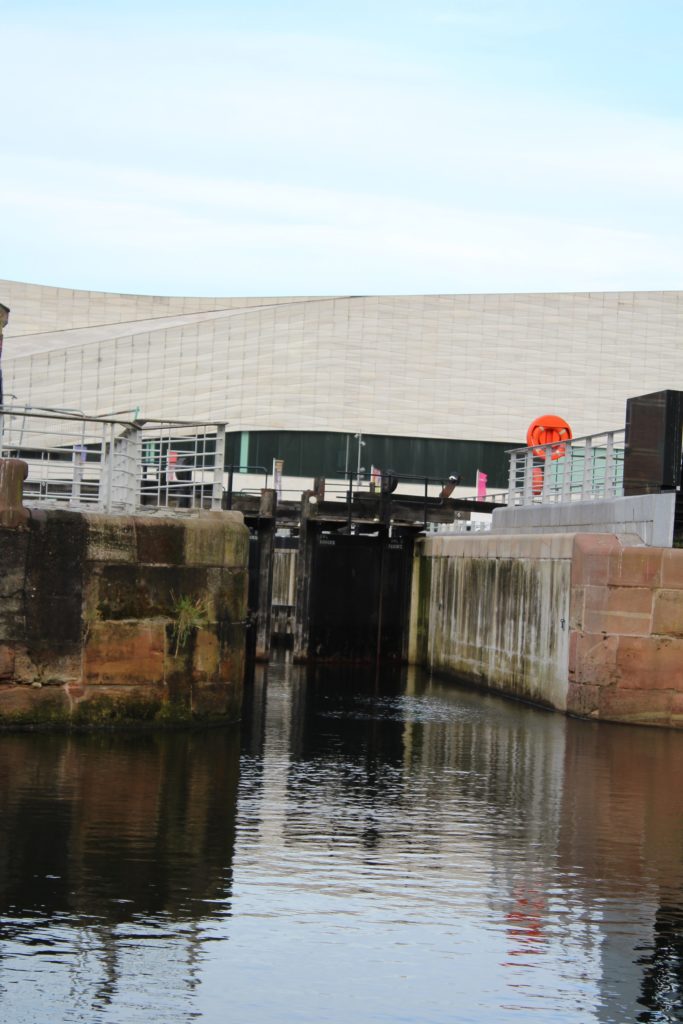 And into the lock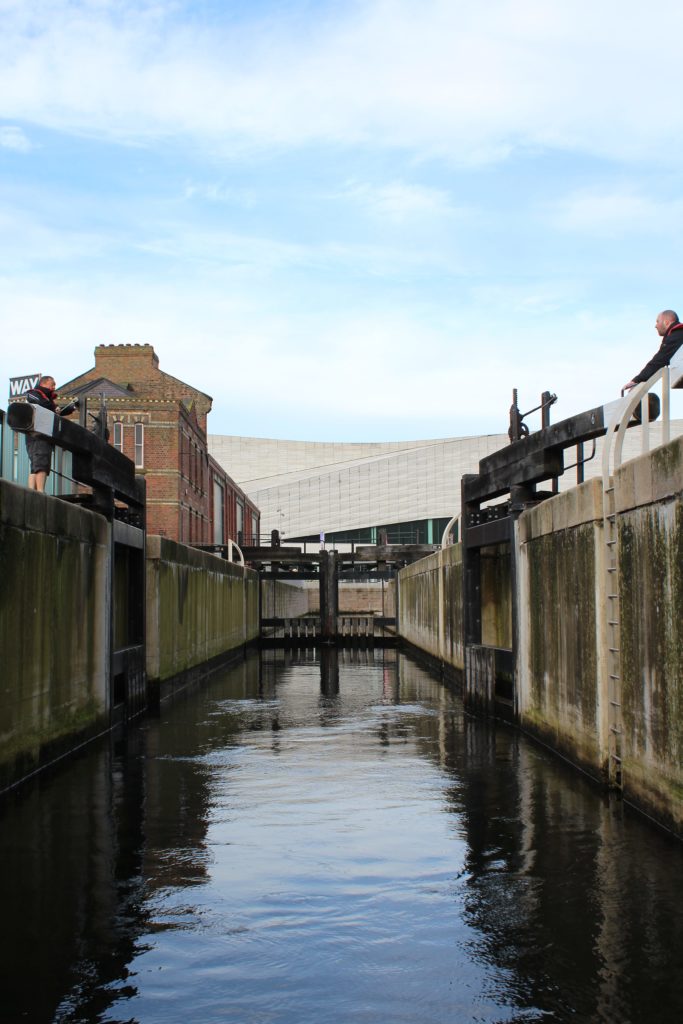 The lock is actually very shallow but has a set of reversed gates at the Canning Dock end – I assume its to handle the water level in the dock being significantly higher than it was.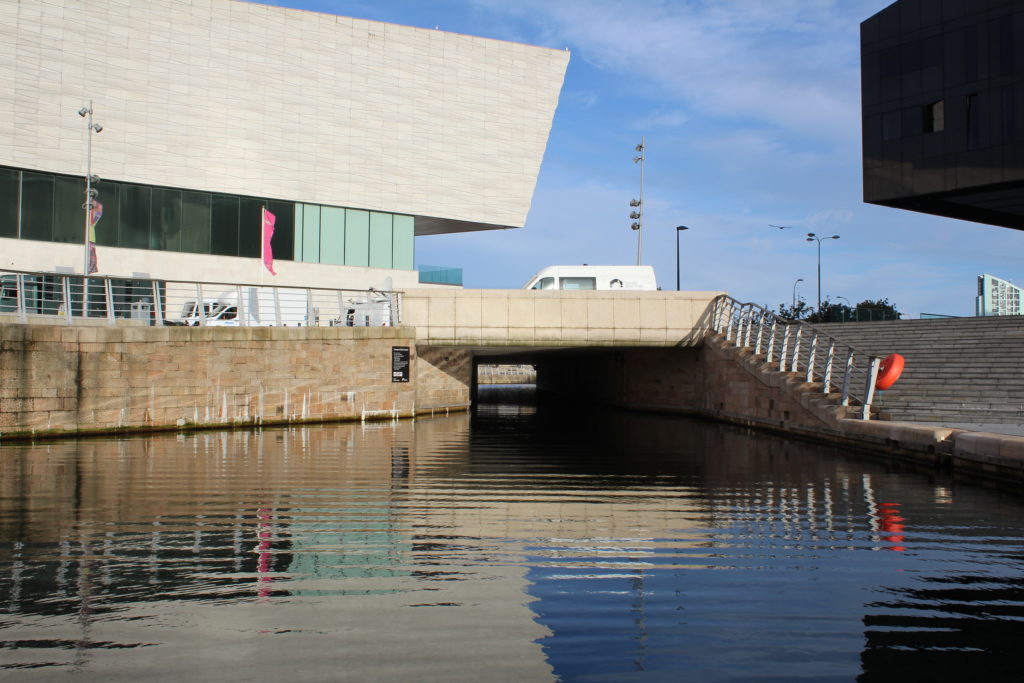 Once through the lock it was a quick run back through the three tunnels to Prince's Dock Lock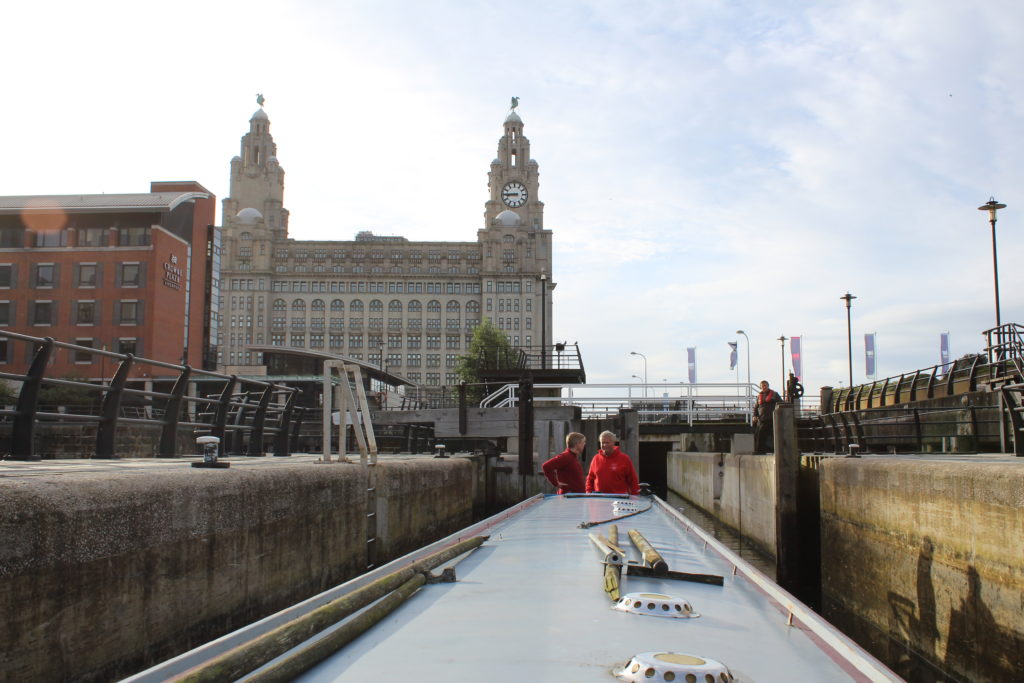 We noticed some bubbles in Prince's Dock  and as we approached  the bridge at the end of the dock we saw a metal pipe just below the water line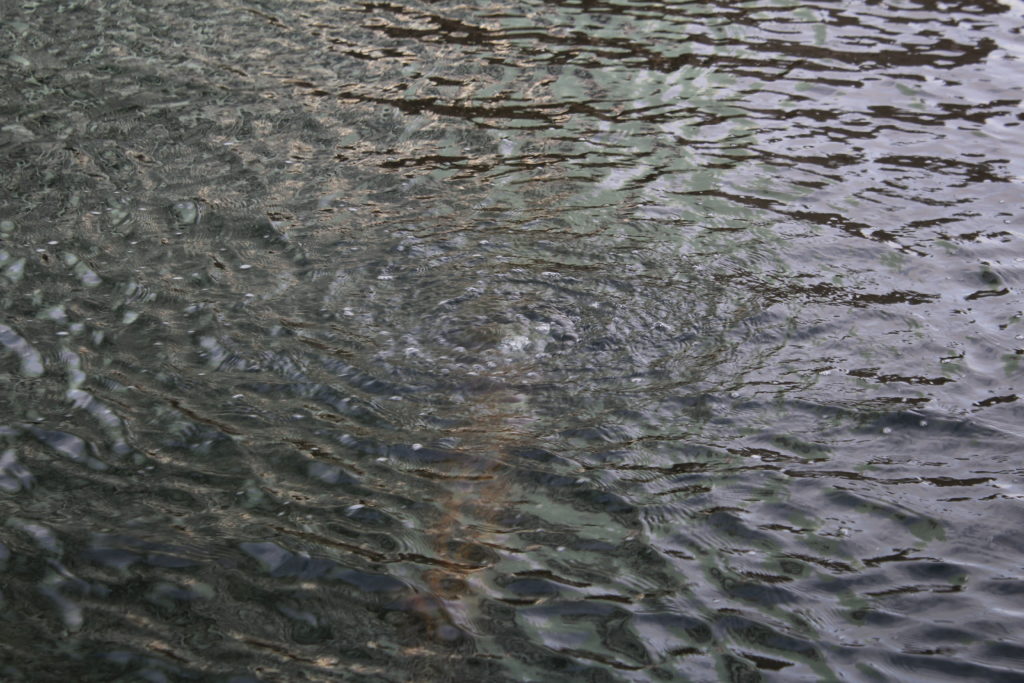 So we assume its some sort of aeration system for the large volume of pretty still water the docks contain.
We made our way back through the docks to Stanley Dock  and its impressive warehouse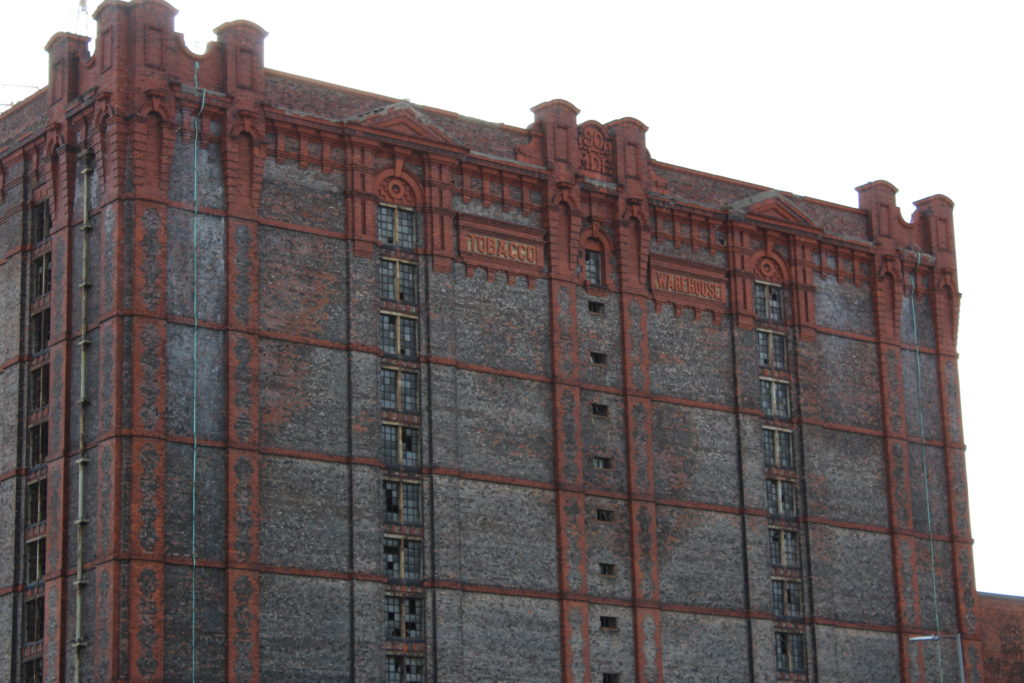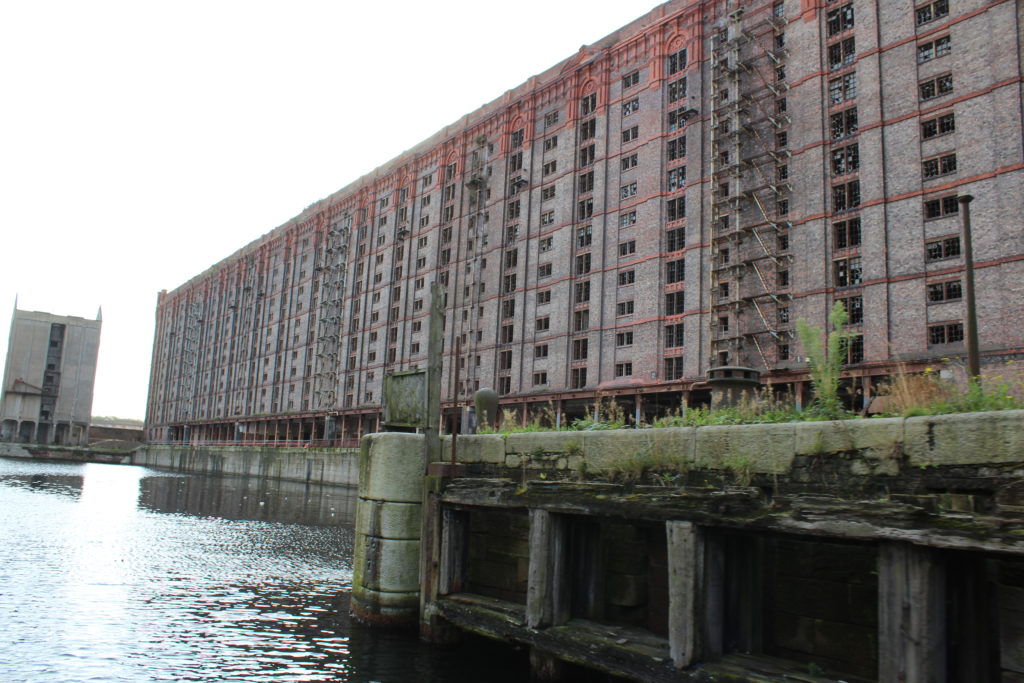 The water levels were still a little low above Stanley Bottom Lock No 4 and there was a rather trashed motorbike in the bottom of Stanley Lock No 3
We used our ropes going up the locks but they were pretty calm and we didn't really need them but….
We got up the locks quite quickly without C&RT assistance – they were busy working the other boats, who had less crew, behind us and we were passing under Stanley Dock Pipebridge  and turning left back onto the main line of the canal.
We made good time to Litherland Footbridge  where we stopped at the C&RT yard and popped into the Tesco to pick up some supplies. We had to wait a bit at Netherton Swing Bridge No 6 for the other boats and by the time we got to Hancock's Swing Bridge No 9  we seemed to be the only boat moving.
It was starting to cool off and get a bit windy and so we decided to make for a pub with moorings for the night. And quite a good pub it was too – the beer range was limited (but they had several empty hand pumps) but good and the food was, like we found in all the pubs we ate in, extremely good – so I'd recommend stopping at The Saracen's Head