From Prescott Bridge Narrows No 10 to Willow Green Bridge No 208, a distance of 20 miles, ½ flg and 6 locks.
After walking back from the pub through light mist it wasn't really a surprise to wake up and find that everything was soaked in a very heavy dew and that there was a lot of mist floating round. But along with the mist was a blue sky and the sun. That's what makes boating in September so enjoyable : the early mornings can be remarkably picturesque, but so many people just sleep through it all.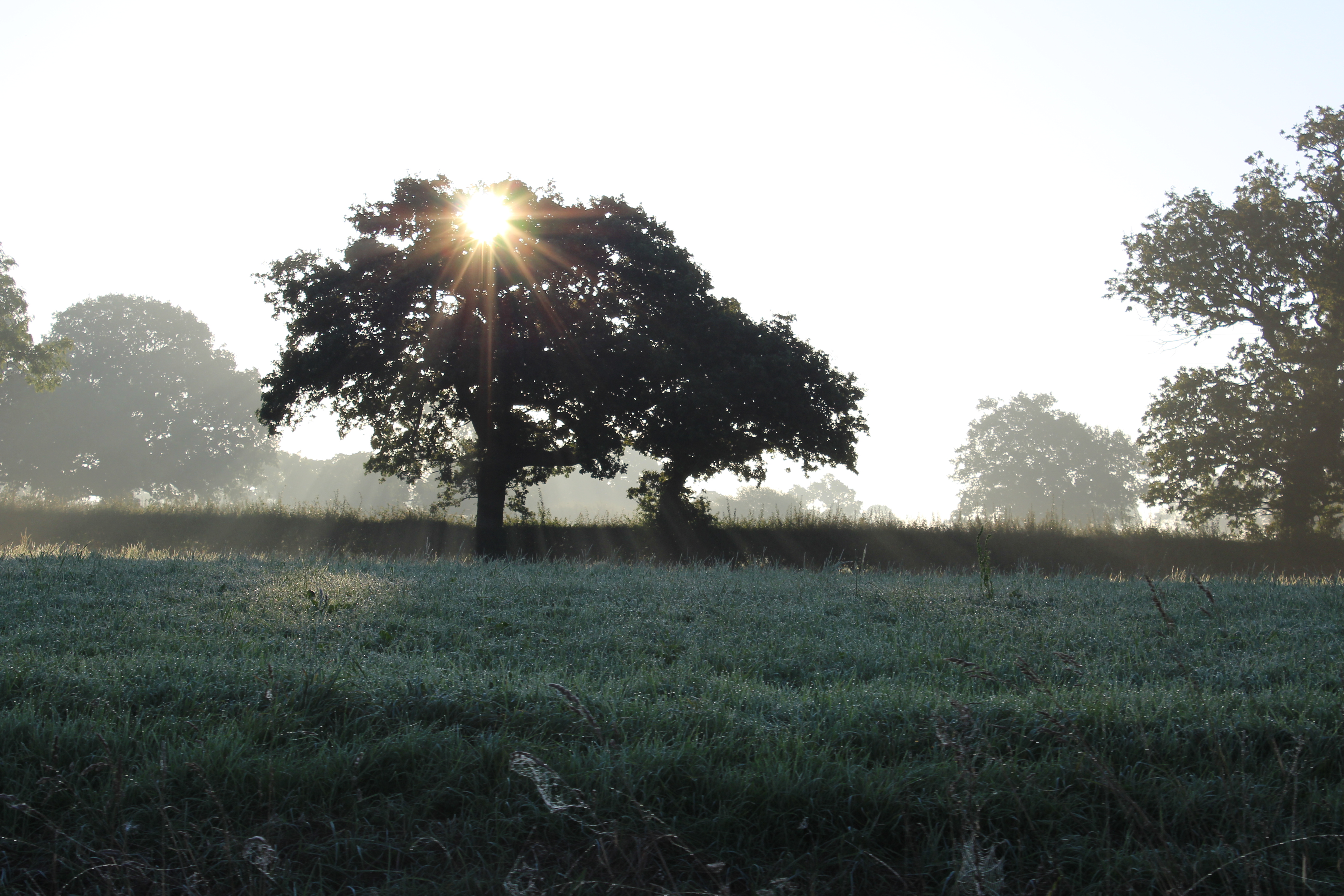 The plan today was to get Simon to the Old Broken Cross so he could get to Northwich station to get a train and then we'd plan the rest of our day from there.
Passing Hoolgrave Bridge No 11 we noticed that The Badger has a sign there pointing out that its 700 metres to the pub… it certainly is a much nicer walk than the one down the road from Eardswick Hall Bridge No 13 and one to remember for the Future.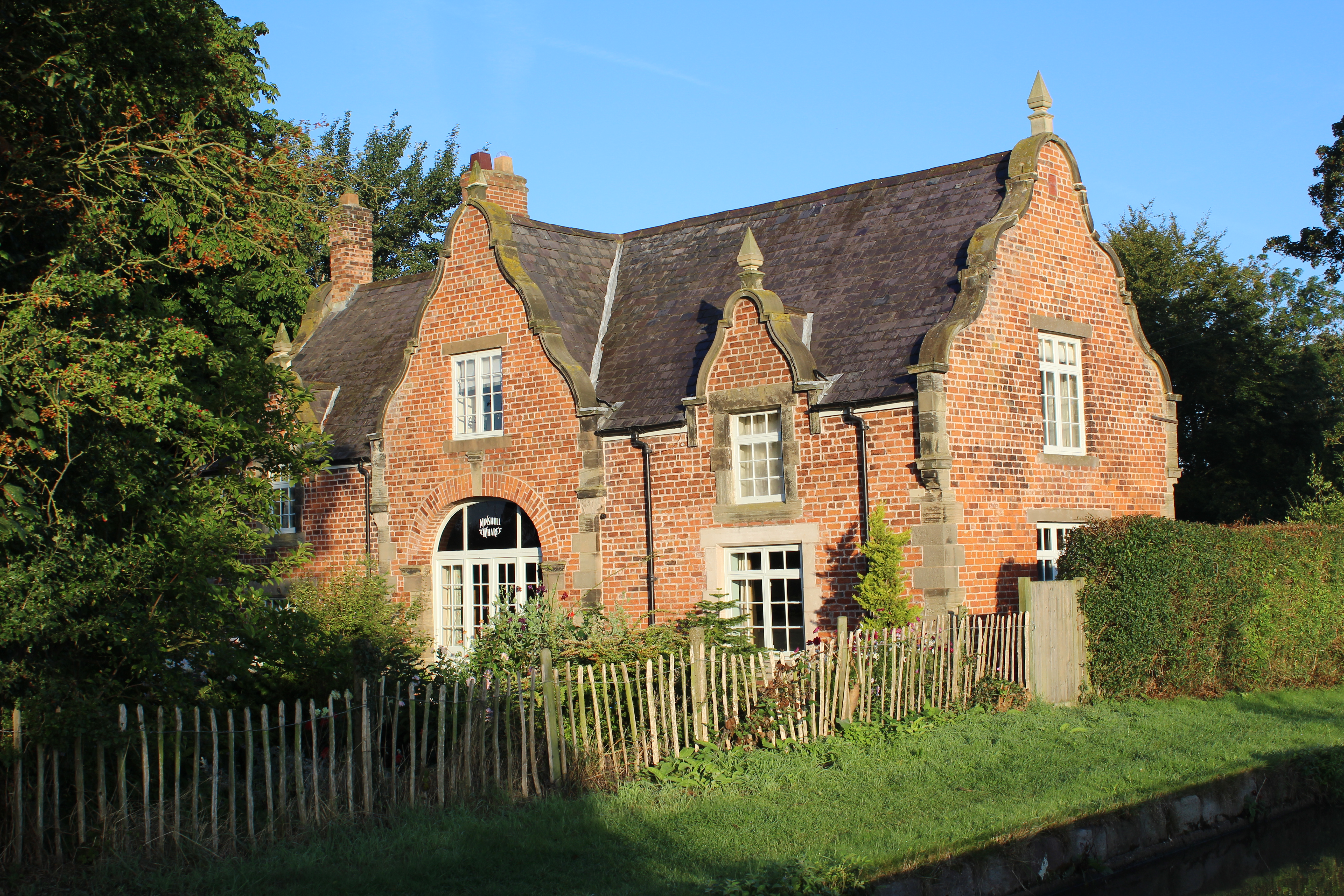 The sun was starting to burn the mist off by this time and other boats were on the move. We passed one and they saw my camera and asked if I was "Kingfisher Hunting" as there was one or two on this stretch… and they were right.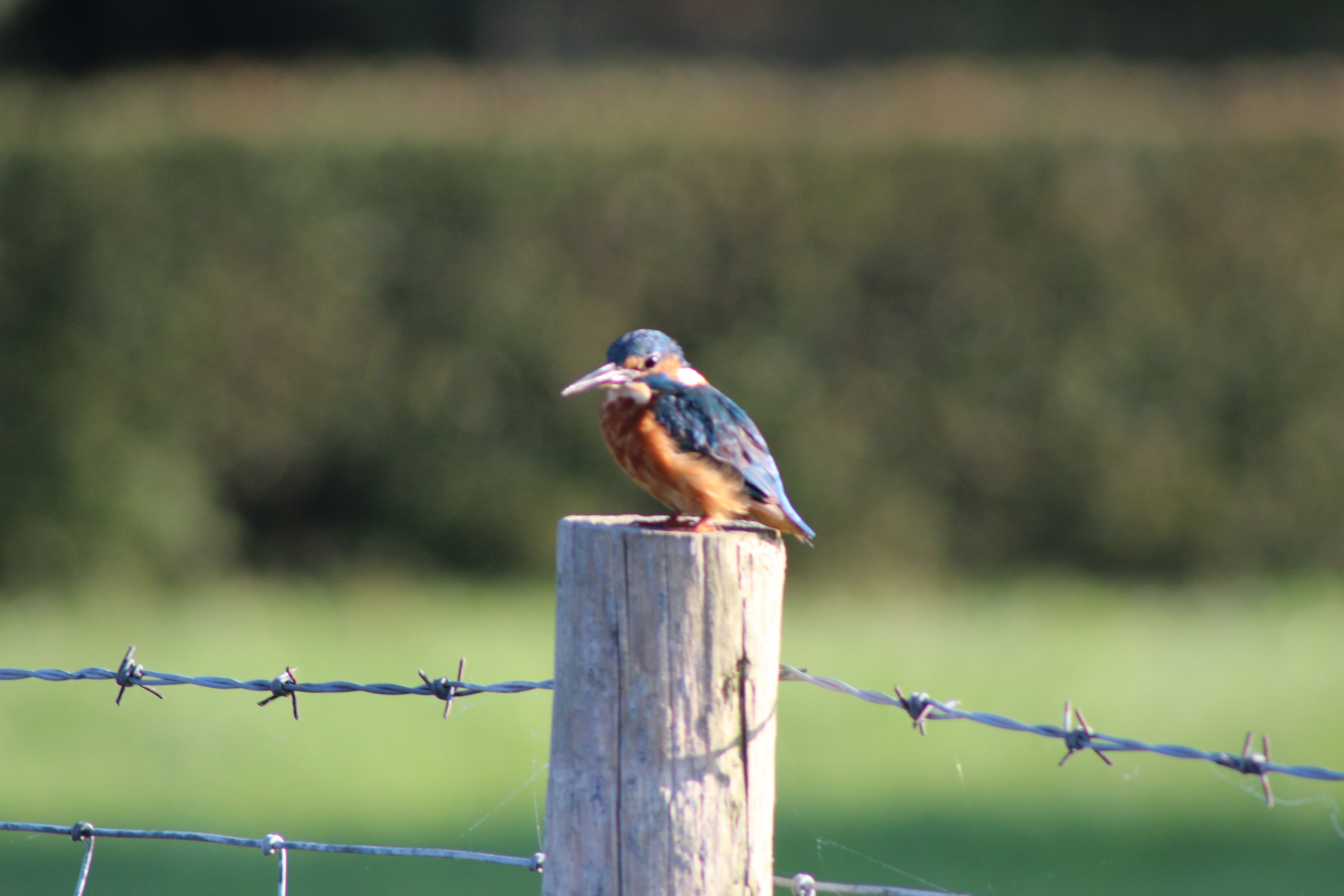 We arrived at Stanthorne Lock No 3 and got through it pretty quickly and a boat arrived just as we were leaving. I asked them how busy it was in Middlewich and they said it wasn't bad, and they were right – we got to Wardle Lock No 4 and there were two boats in front of us, and one of those was going into the lock. There were no boats to come up and so pretty soon we were through the lock and turning northwards at Middlewich Junction.
The three locks at Middlewich were quiet and we only met one boat and that was as we left the bottom lock.  Middlewich Big Lock No 75 is as slow and as heavy as ever and we had to wait a couple of minutes for a boat to finish coming up.
By now the sun was really shining and it was hard to believe it was September as we made our way through the Cheshire countryside.
We arrived at Broken Cross Bridge No 184 in plenty of time and so we had lunch on board before popping into the pub for a couple of pints to fill the time before Simon headed off to the station.
The Tata Chemical works is still pretty unpleasant but seems to have got rid of most of the leaks (or at least the ones visible from the canal) since I last came through here a few years ago. It's odd that this one single plant remains when most of the rest of the chemical industry has gone – when we first boated round here in the late 1970's there was a lot more industry and industrial dereliction… I do sometimes wonder if the people living in the houses at Middlewich know just what was there before their houses.
One legacy of the industry is the depth of the canal and we made pretty good time up to the Lion Salt Works which after many years of dereliction finally seems to be being restored and the museum looked quite interesting.
Things were quite busy in terms of people and boats round the Anderton Lift Junction (Trent and Mersey) and the trip boat was sitting in one of the caissons – we're planning on doing some of the Weaver navigation on the way back if we have the time.  We got through  Barnton Tunnel with no problems – well apart from the boat in front of us shining a bright torch back down the tunnel at us and returning our horn signals.. so we didn't know if it was a boat coming towards us or not.  They decided not to do the same going through Saltersford Tunnel but we did have to wait for about 15 minutes as we had missed the north bound time slot.
We stopped for the night on the "long term" moorings near Acton Bridge No 209 – they are usually empty and it is so easy to miss the notice at the end… they really are the most under developed long term moorings we've ever seen.  We walked up to the Holly Bush Inn for our evening meal which was very good and the two real ales they had on were in good form too. The pub is about 10 minutes walk away up the main road and although there is a pavement all the way you need to cross the road a couple of times which can be fun given just how fast the A49 is at this point.