We had a very productive weekend working on the boat.
The floor in the back cabin had become a bit bendy. Its a plywood floor and is 22 years old and its got damp over the years and had a lot of people walking over it.
So we lifted the boards. Basically they had delaminated and had a touch of rot on them. But the main cross bearers were solid.
Rather than replace the board with more ply we replaced it with a set of tongue and grooved pine floorboards.
We also replaced the floor in part of the bathroom and built a new false floor (which was made of chipboard!) so you no longer fall over in the toilet!
The rest of the work was done at the front. The lining of Mintball is 22 years old now and its sprung out of shape in a few places. So we spent the rest of the time fixing the lining back to the roof and putting back the trim and pinning that in place and filling in the various gaps that were left.
We then started repainting the roof and its looking a lot better than it did before :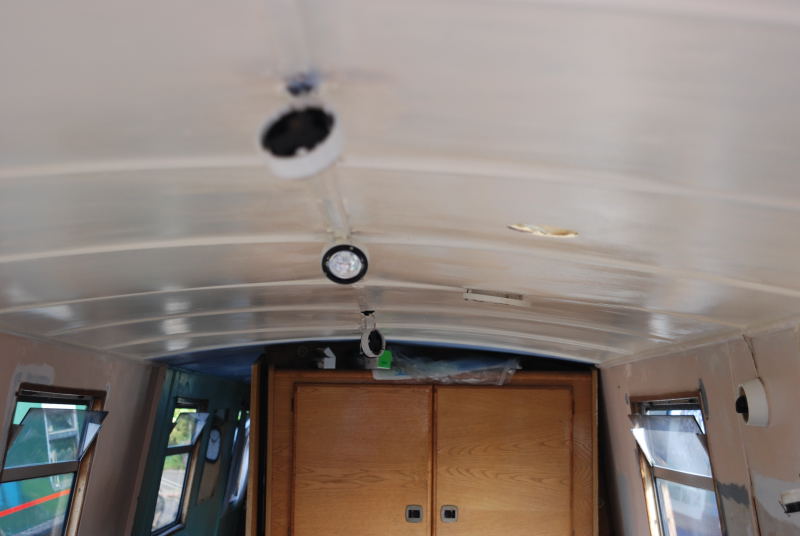 There are still a couple of weekends of work to be carried out on the boat and we've put together a Work List