From Tom's Moorings to Marsh Lane Visitor Moorings, a distance of 11 miles, 3¼ flg and 22 locks.
We had a fairly late start as we drove up from home in the morning, so we only actually left the moorings just after 10:30am, and as usual the canal was pretty quiet, but the weather could have had something to do with that as it was far from ideal – basically a mix of sunshine and heavy showers : when the sun was out it was quite pleasant but when it rained it was heavy and cold.
The rain made the grass round the locks quite slippery and of course all the balance beams were soaking wet, but we make pretty good progress considering there were only three of us.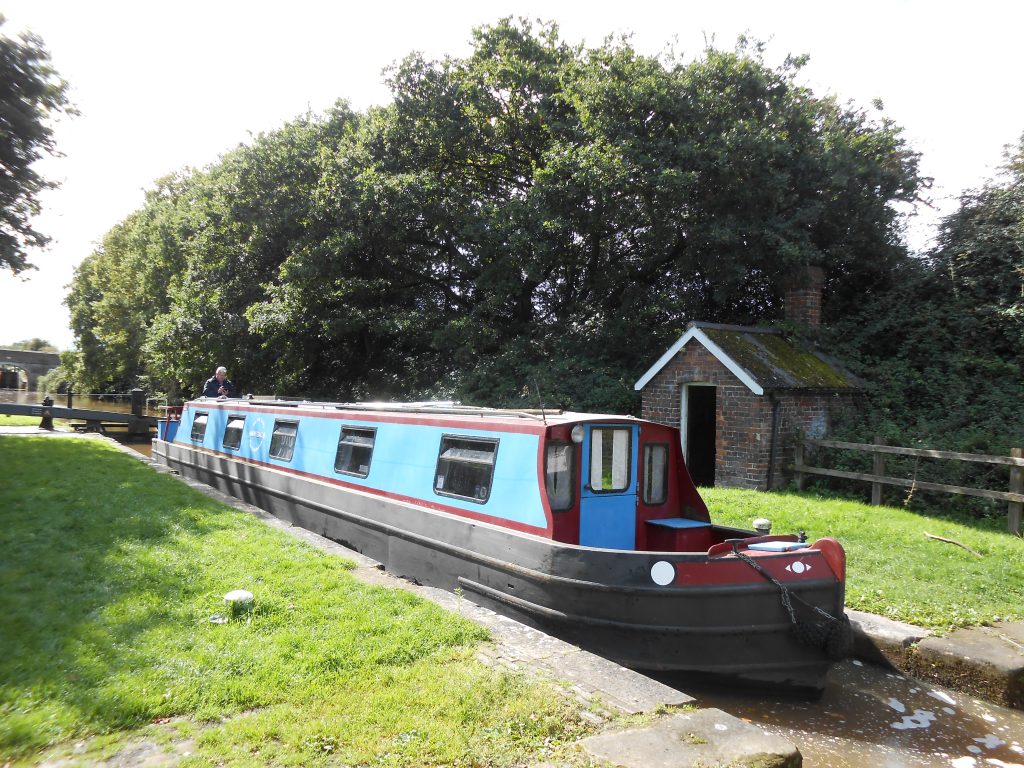 We arrived at Audlem Top Lock No 13 and entered the flight, there weren't many boats around and we made pretty good progress down to Audlem Vistor Moorings (Above Wharf) where we stopped and went off to The Lord Combermere for a couple of pints.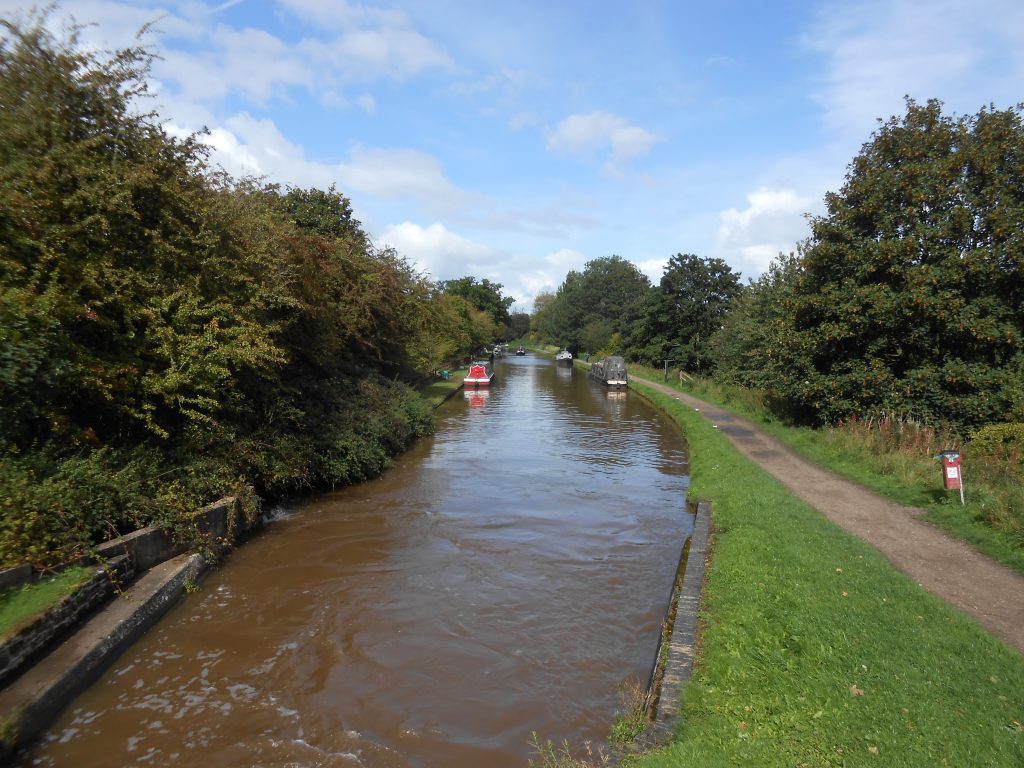 After lunch we made good time down the rest of the flight and it was pretty quiet all the way out to Hack Green Top Lock No 28 . The total quietness continued right on to Nantwich where we moored up on the Marsh Lane Visitor Moorings for the night and went into Nantwich for a walk around and a few beers.