From Tom's Moorings to Brewood Bridge Visitor Moorings, a distance of 21 miles, 6¾ flg and 6 locks.
Sitting in the Red Lion on Friday night we'd talked about what time we'd get up on Saturday morning and we decided that we didn't need to make a super early start mainly we wanted to be somewhere near a pub on Saturday night and the Shroppie isn't over endowed with pubs on its southern reaches.
However those plans were upset slightly because when Nick and I had come up a few weeks ago and moved the inverter and rebuilt all the 240 wiring at the back of the boat we had checked everything worked… but we'd not started the engine, although we had checked the heaters worked.
The engine started perfectly but the no charge light didn't go out although we could see that the domestic battery was being charged. There was also a rather odd buzzing noise from behind the control panel which along with the light suggested something was not quite right.
15 minutes of delving into the wiring behind the control panel revealed an earth wire had come off and once it was reconnected everything worked perfectly.
The rain which we'd had overnight had cleared away and so we headed off towards Tyrley Locks with just a cool damp mist surrounding us.
As we approached Tyrley Bottom Lock No 7 it was good to see that "Tyrley Man" was still there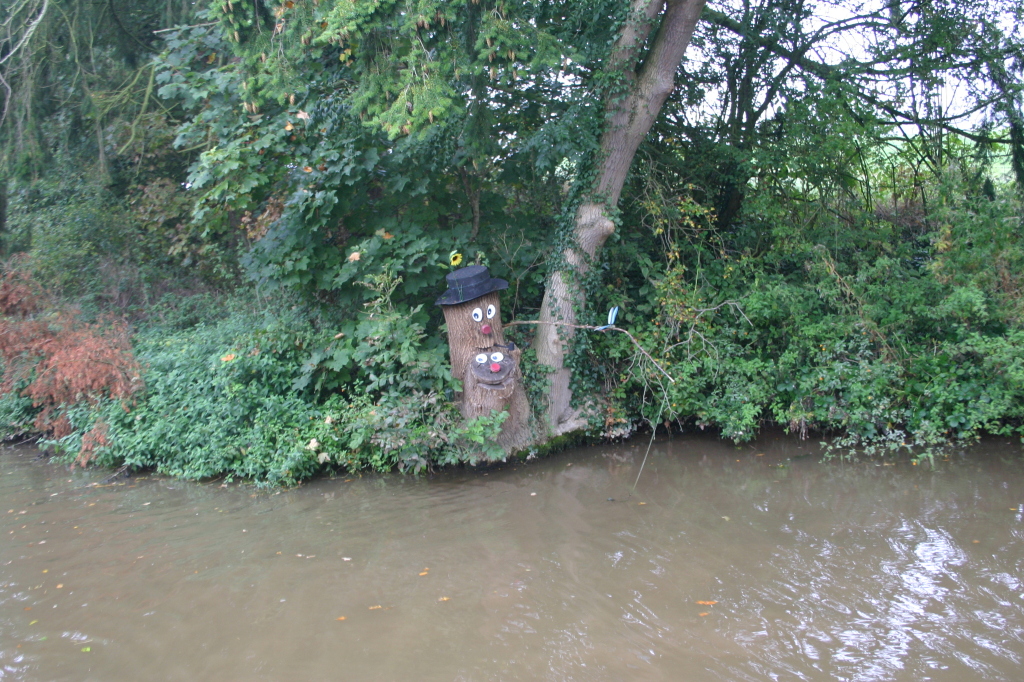 We could see a boat in the lock and it was going up and as they only had one person working the locks we lent them a hand and even with meeting a couple of boats coming down we made pretty good time.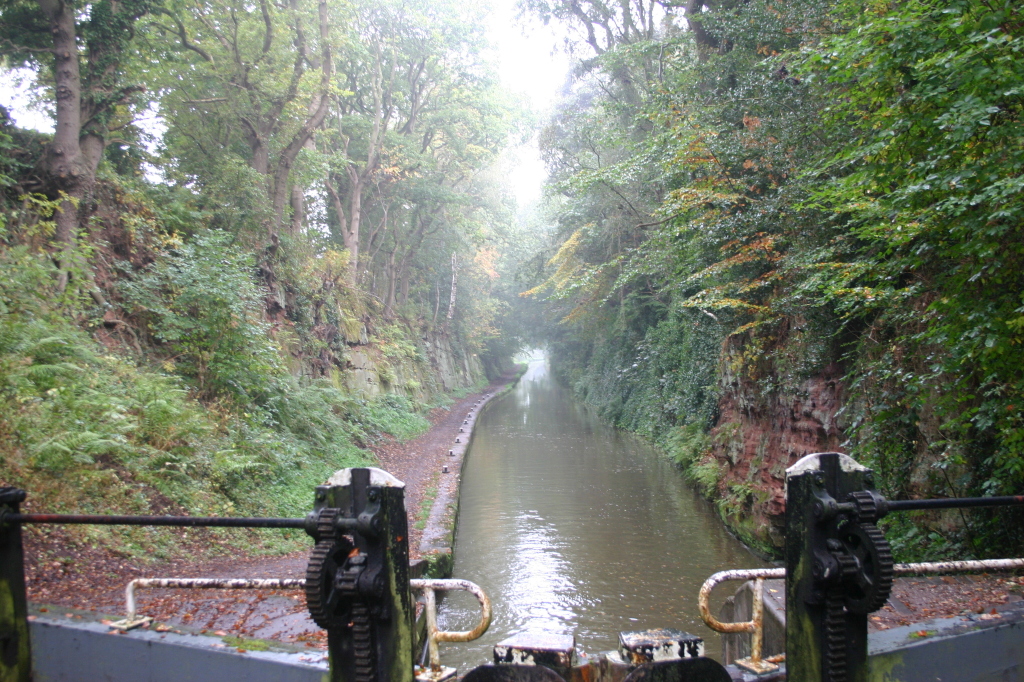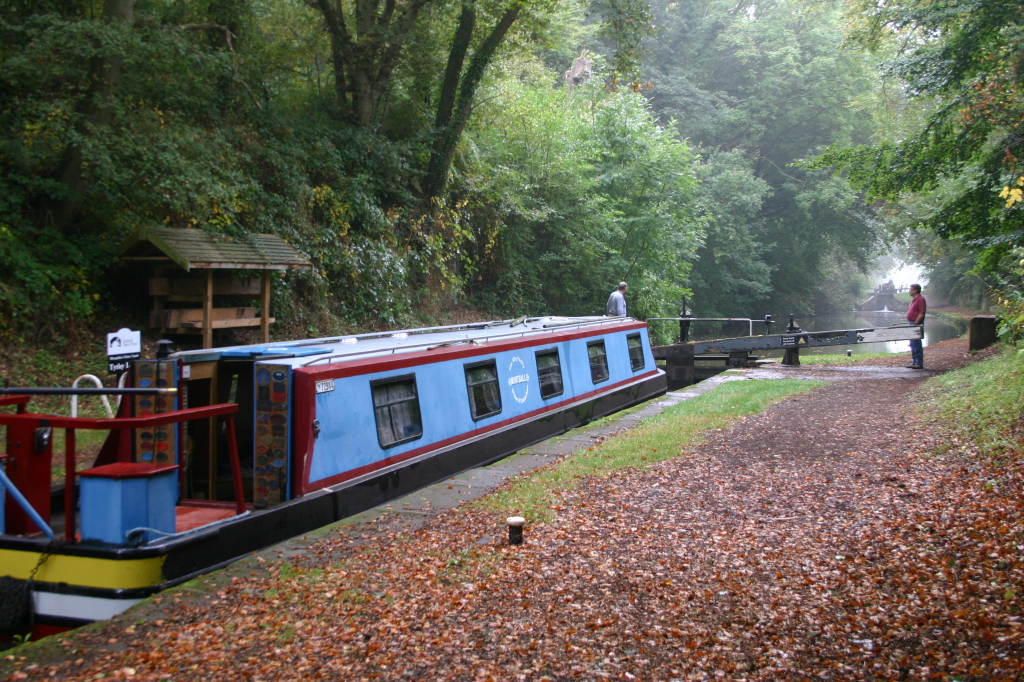 Autumn has definitely arrived on the Shroppie and the air had that cool dampness to it that you only get in Autumn and there was also that very distinctive smell of old leaves in the air, tinged with just a hint of frying sausages.
For a coolish weekend in late September there were a surprising number of boats on the move and as you'd expect we met most of them at awkward spots such as bridges, the narrow spots in the long cuttings and also at High Bridge No 39 of course.
A quick stop at Norbury Junction to top up the boat fuel and a pint for us was in order before continuing on down towards Gnosall. We'd decided by this time that there was no point in trying to push on beyond Brewood for the night so as there are two pubs in Gnosall, which are as to to the canal as you can be without falling in, it seemed only fair to stop in at at least one of them so we did.
There were quite a few boats on the move but there were also quite a few moored up and the canal seems to be slightly narrower through Gnosall but with some careful manoeuvring we made it through to Cowley Tunnel without incident.
The weather, which had been pretty nondescript all day started turning for the worse and the long drag down to Wheaton Aston Lock No 2 wasn't the most enjoyable trip especially as we had two boats in front of us who obviously didn't know that you can actually do more than tickover most of the time.
Luckily one pulled in onto the visitor moorings and the other seemed to get their act together slightly more and so we made it to the visitor moorings at Brewood in the last of the daylight.
After a extremely good curry on board we headed off into the town to have a few beers at The Swan which had been recommended to us.