From Tom's Moorings to Aqueduct over un-named stream, a distance of 23 miles, 5 flg and 6 locks.
The planned early start wasn't quite as early as we planned but it was still early enough, especially for a Saturday, and no-one else seemed to be on the move as we eased Mintball off the mud in the mooring and pointed her bow southwards.
Although the visitor moorings opposite us were empty, luckily as getting the boat in and out of its mooring with its 55 foot jetty alongside can be a bit of as pain, the rest of the moorings seemed quite full and when we met a boat coming north we foolishly thought that it would mean that Tyrley Locks would be set for us. And so they would have been if a boat being handled singled handed hadn't cast off in front of us.
The sun wasn't that bad and the first part of the lock flight is in a cutting so it was quite shady but it was extremely humid.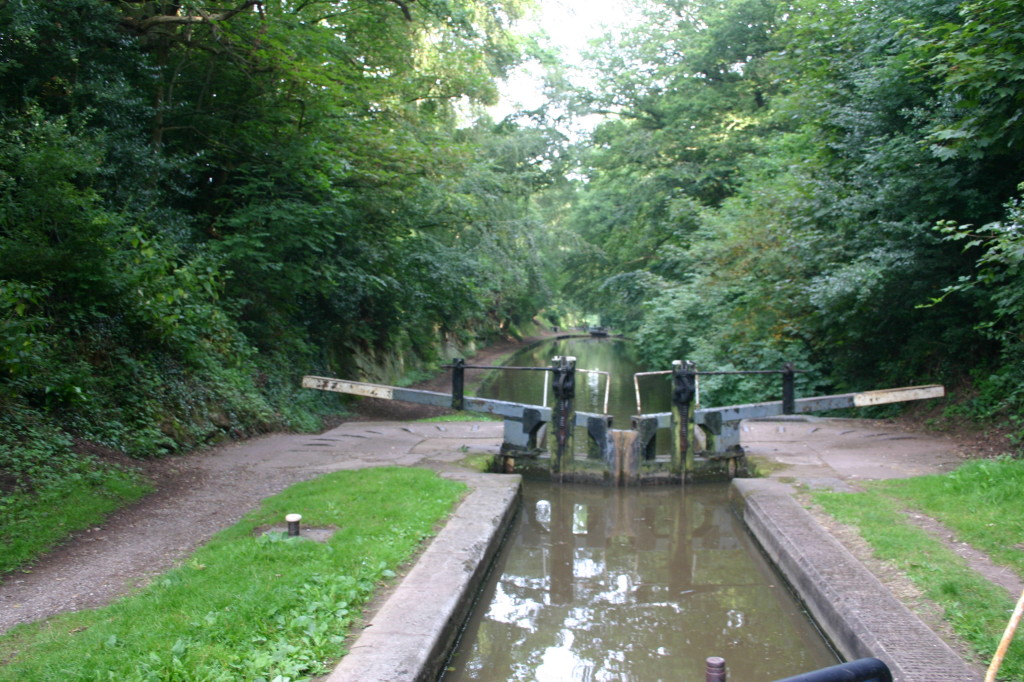 We didn't make quite as good time as we'd planned and we met our second northbound boat just below Tyrley Top Lock No 3 which made the last lock a little quicker and before long the lock was full and we left the rather picturesque wharf buildings behind: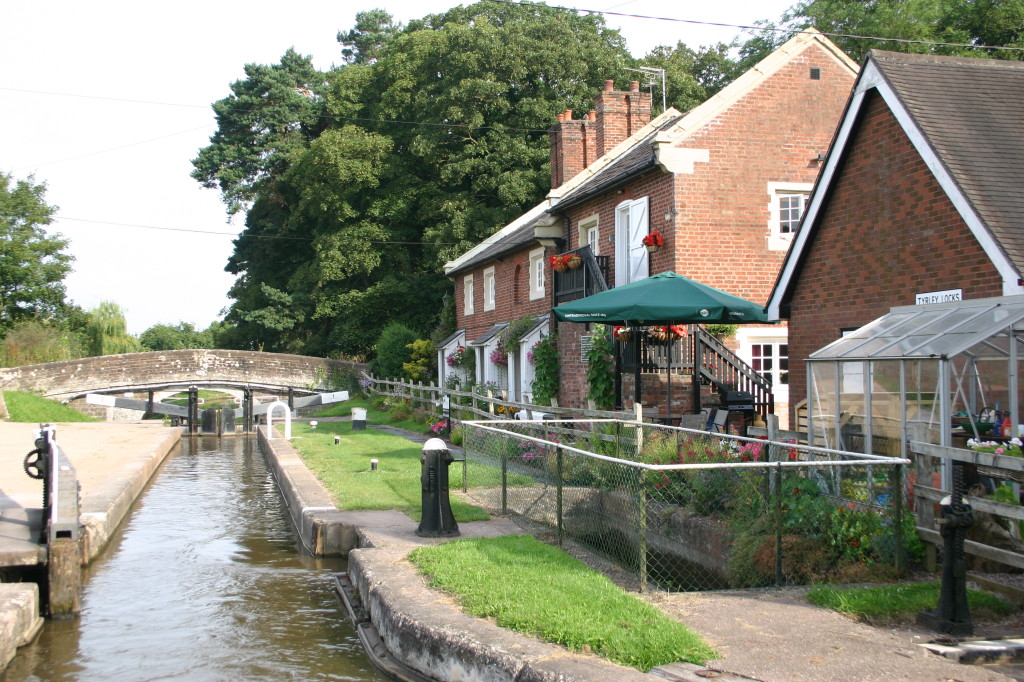 It's a short distance from the lock to Tyrley Farm Bridge No 59 where you are presented with this wonderful notice:
Which means you are almost at Woodseaves Cutting which is just under 1.5 miles long and in places it's nearly 100 feet deep with some pretty steep sides. The cutting sneaks up on you and only really starts at Hollings Bridge No 58 whose imposing engineering should give you some idea of what is to come: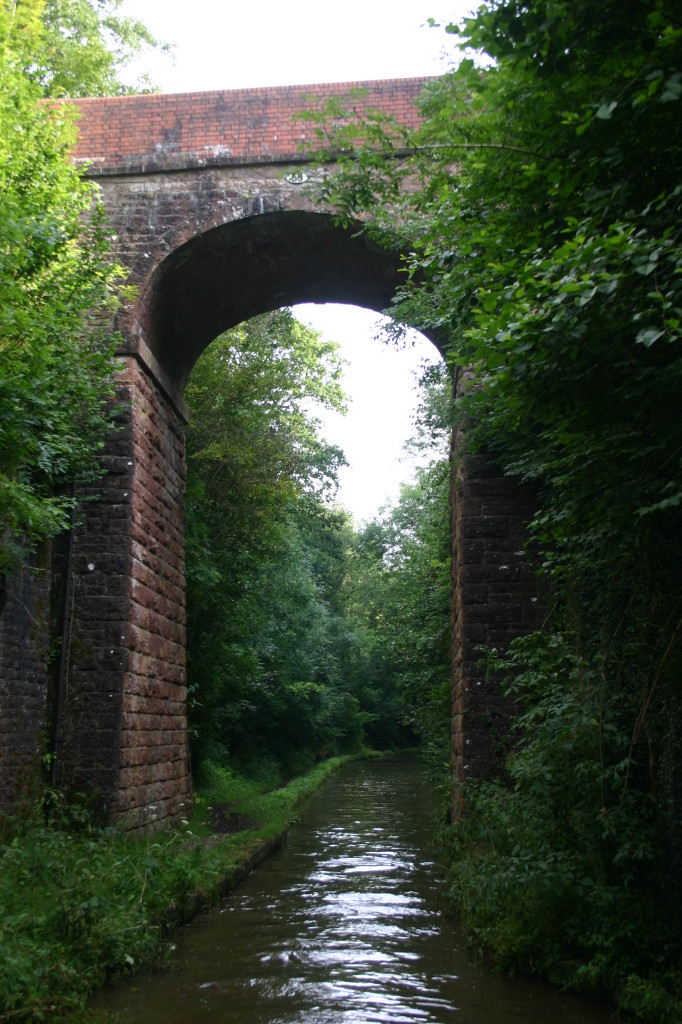 The canal is a lot narrower through the cutting, and in some places you start to wonder if you've taken a wrong turn somewhere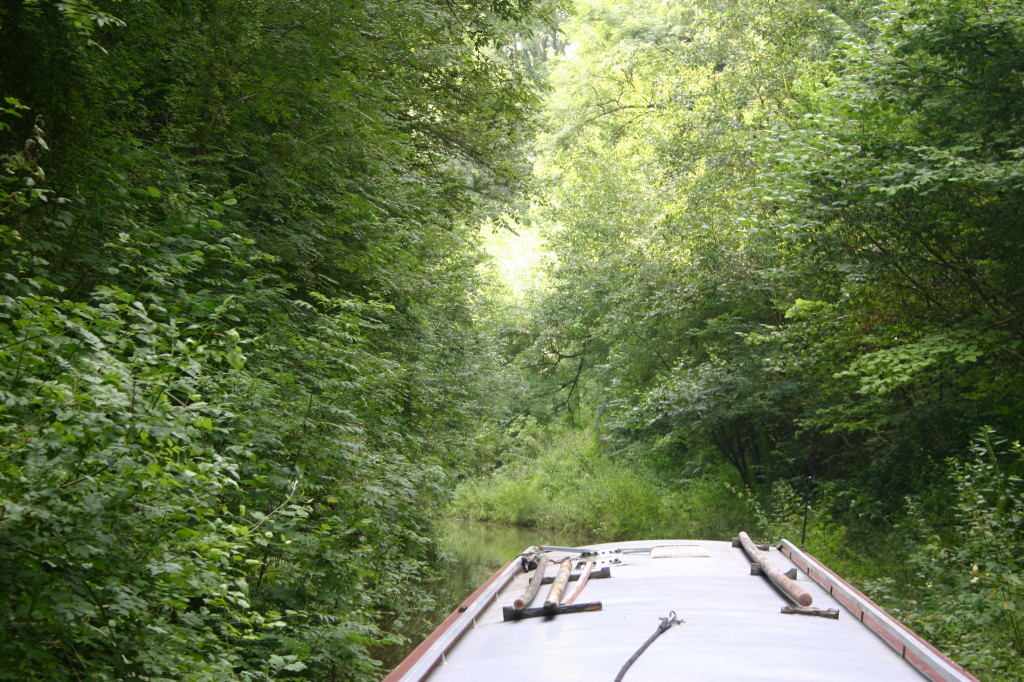 In fact in some places it is only just wide enough for two boats to pass at it's widest points, and the regular landslips mean that you really need to sit right in the middle of the channel to avoid running aground.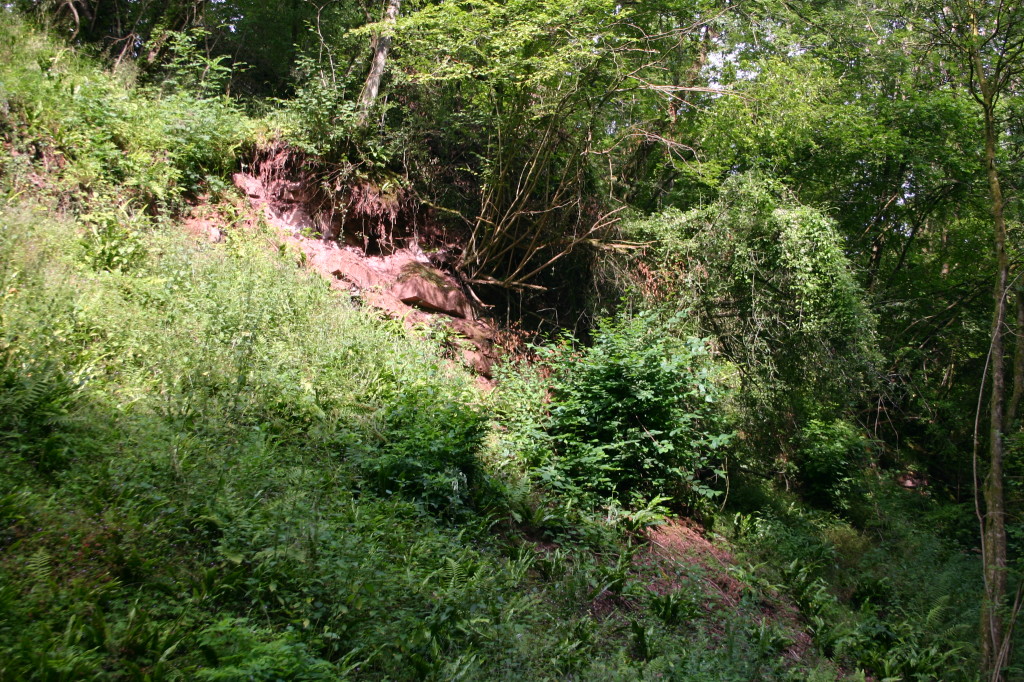 When you think that this was dug in 1832 you realise just what a massive undertaking it must have been, and even today it wouldn't be a simple job.
At the southern end of the cutting is Goldstone Wharf and the start of a couple of miles of open canal before you hit the next serious bit of engineering at Knighton Wharf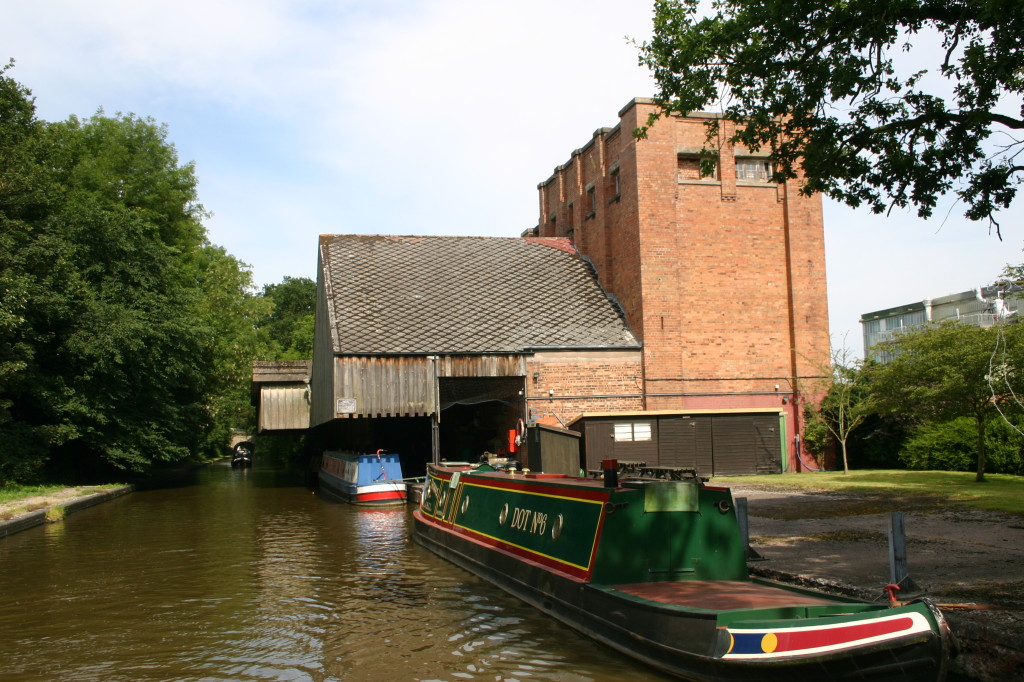 Shebdon Embankment is the first of the seriously big embankments but unlike the cuttings it's much less obvious that they're there when you're cruising along them, especially in summer when the leaves on the trees hide the spectacular views across the countryside.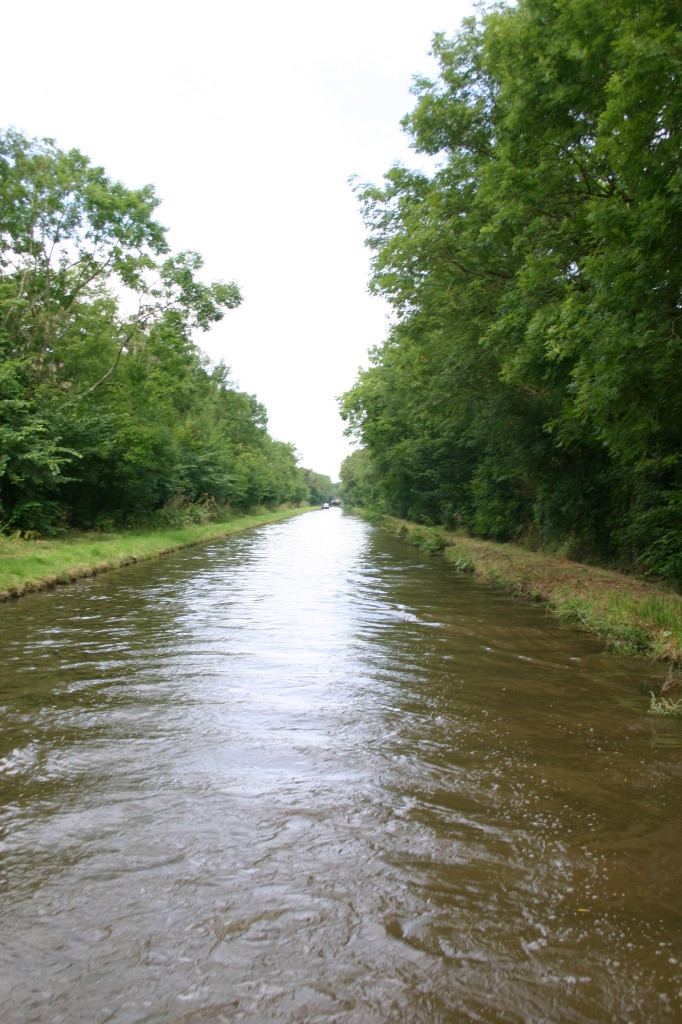 At the other end of the embankment is Wharf Inn (Shebdon) Winding Hole and the start of another stretch of open canal full of moored boats.
So what comes after that stretch of open canal? Another cuttting perchance? Ah! how astute of you – Grub Street Cutting is nowhere near as impressive as Woodseves but it's still pretty good and near Grub Street Winding Hole there is a collection of boats and a classic Daimler motor car.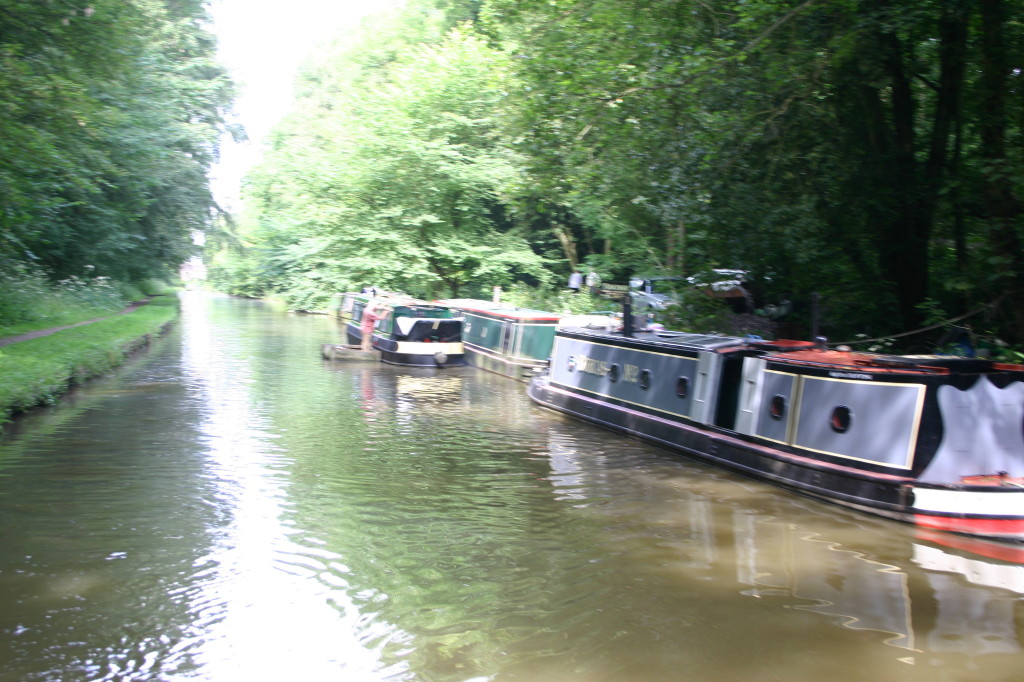 Years ago we made a joke about how we'd found Lord Lucan ( who was a canal enthusiast apparently) and its sort of stuck.
Tucked away between the southern end of Grub Street, which is marked by this amazing bridge,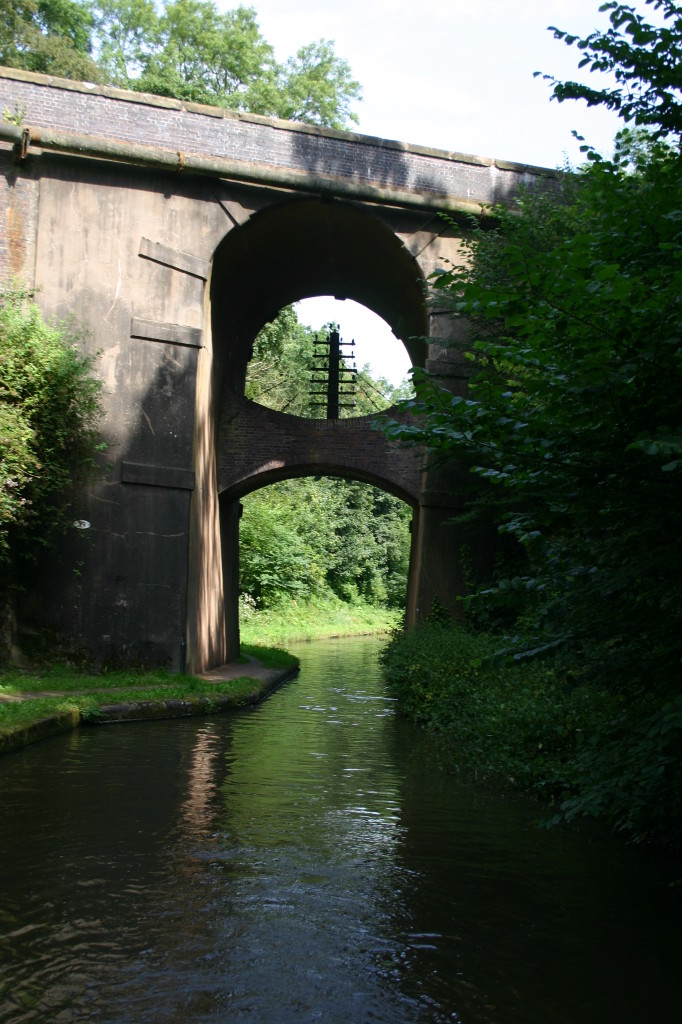 and the northern end of the Shelmore embankment is Norbury Junction home to The Junction Inn and also Norbury Wharf Boatyard and it was here that we topped up the fuel tanks with 60 litres of diesel.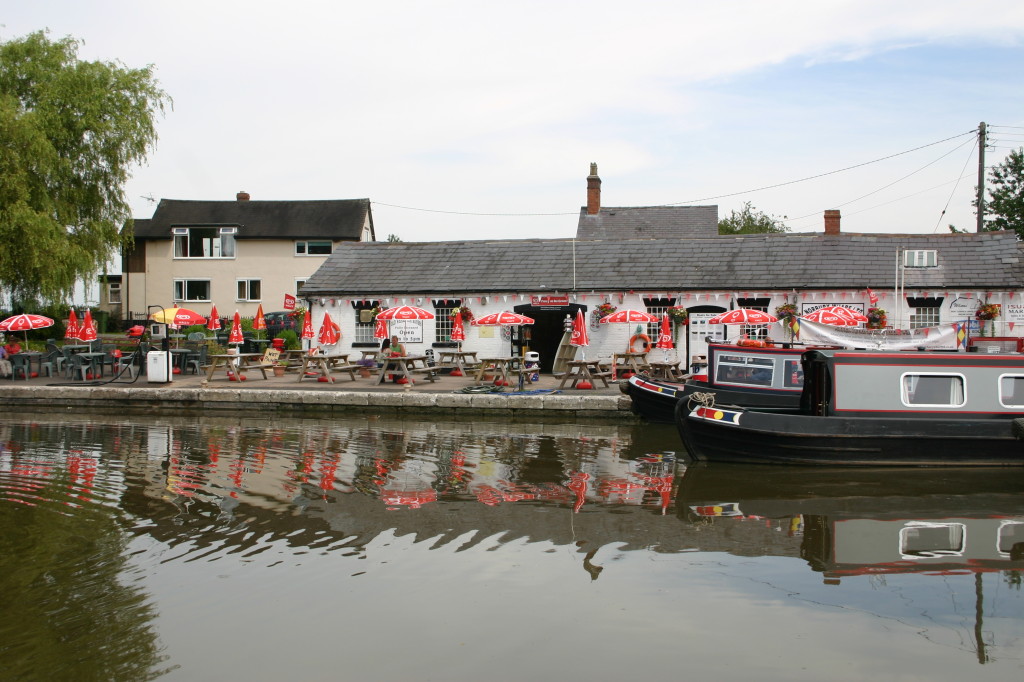 Up to a few years ago canal boats were allowed to use "Red" diesel – basically regular diesel marked with red dye which is used by farmers and carries a low level of tax. However for many reasons the government decided that boaters should be taxed at regular "road" rates for their fuel as it was being used to move the boats through the water.
But diesel used for heating / generation isn't taxed at road rates – it is taxed at a different rate – just like it is if you use it at home as fuel oil, and on a canal boat you use quite a bit of fuel to provide power and heat – for example on Mintball we run a 240 volt system off the engine via an inverter which can supply upto 700 Watts ( 60 amps at 12 volts) and we also have a 20 gallon calorifier to provide plenty of "domestic" hot water (and we can also circulate engine warmed water round the boat central heating) from the engine cooling water – heat which otherwise would be dumped into the canal water.
But we only have one 60+ gallon fuel tank (OK so actually its two 30 and a bit fuel tanks, one on each side of the boat), so how do you cope with the fact that we use fuel taxed at two different rates, especially when they both use the same engine?
The simple solution is that you pay two different rates of tax on your fuel. The "norm" is to declare a 60/40 split but its really up to each boater to decide and often in winter you change the split as you use more fuel for power/heat than you do in summer and we have in the past claimed a 100% heating rate – as I did this time so we only paid 79.9 pence per litre (well we've got to run the engine to run the fridge to keep the drinks cold you know!)
Shelmore Embankment is another one of the great bits of engineering on this canal – it is just over a mile long and carries the canal more than 60 feet above the surrounding countryside. It took over 6 years to build as it kept slipping which given that it was built out of the stuff they dug out of Woodseaves and Grub Street Cutting its hardly surprising.
But just like Shebdon its just about impossible in Summer to even realise you're on a huge embankment apart from the odd occasional glimpse of the surround countryside which is so obviously a long way below you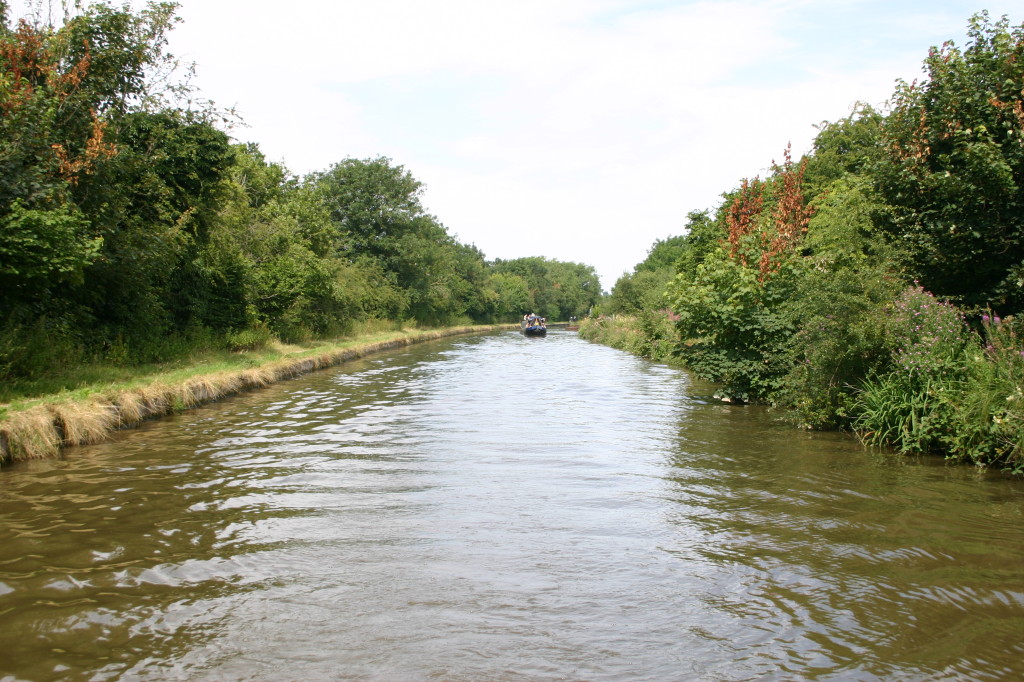 Once you're off the embankment its a pleasant chug down to Gnosall Heath and its two pubs before you head into the rather short (but should have been longer) Cowley tunnel which is just hacked right through the living rock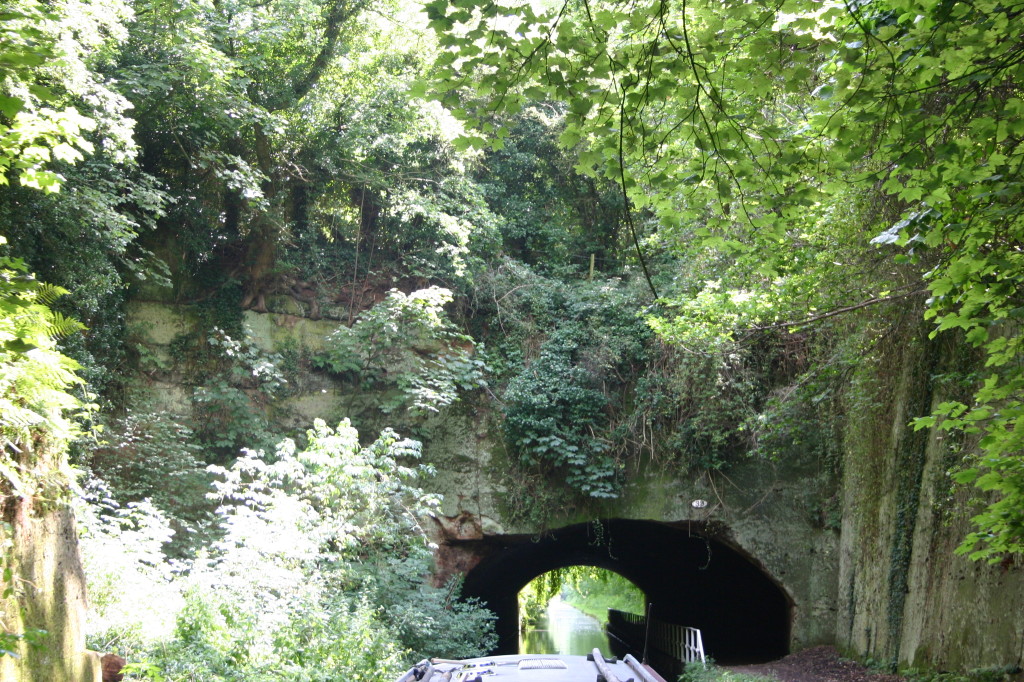 The weather today was a lot nicer than some other previous trips along this section and the long straight cutting south of the tunnel was quite pleasant and we saw a few boats on the move, along with a couple of mad canoeists, before arriving at Wheaton Aston Lock No 2 which was rather ominously quiet and we went straight through as there was a boat just coming out.
At Stretton Aqueduct Telford had to get his new canal over his upgraded version of Watling Street (A Roman Road) and you have to wonder how many people driving along the A5 even notice the canal above them.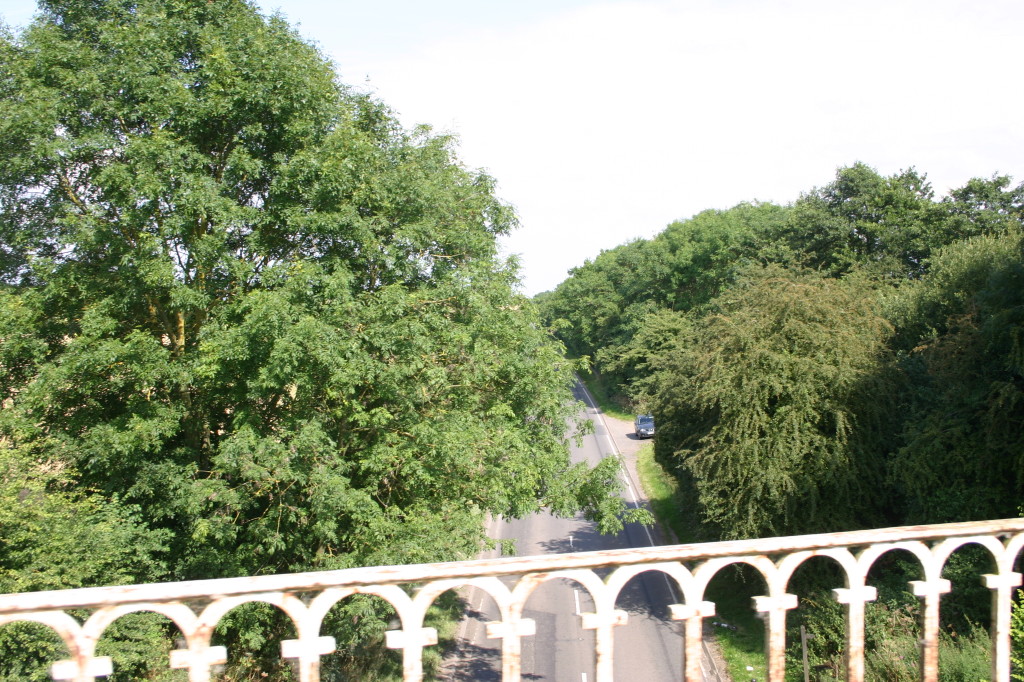 We pushed on through Brewood even though the moorings were half empty and stopped for the night out in the countryside. It's rained since we moored but if we get a thunderstorm we should have some great views