From Saxilby Village Wharf Moorings to Torksey Visitor Moorings, a distance of 17 miles, 3¾ flg.
Setting off from Saxilby towards Lincoln in the early morning means you are basically looking directly at the sun and the Fossdyke is one of those canals that likes it's straight sections.
There is very little to see between Saxilby and Lincoln… no seriously…. the canal is accompanied by a road for a while then that goes off on its own way and the railway line comes along to keep you company.
Lincoln sort of just turns up… you are cruising through open countryside and then you hit the Lincoln Long Term moorings which present the usual mish-mash of good boats and floating junk heaps that all C&RT long term moorings seem to breed and you have to wonder what people on the Brayford Belle trip boat make of it all when it cruises past.
It's been a long time since Mintball was in Lincoln and things have changed a lot round the Brayford Pool since we were last there. It used to be a pretty grim area and was fairly run down but now its all been redeveloped – the university occupies one side along with the marina and the other side is hotels and big name cafes and restaurants.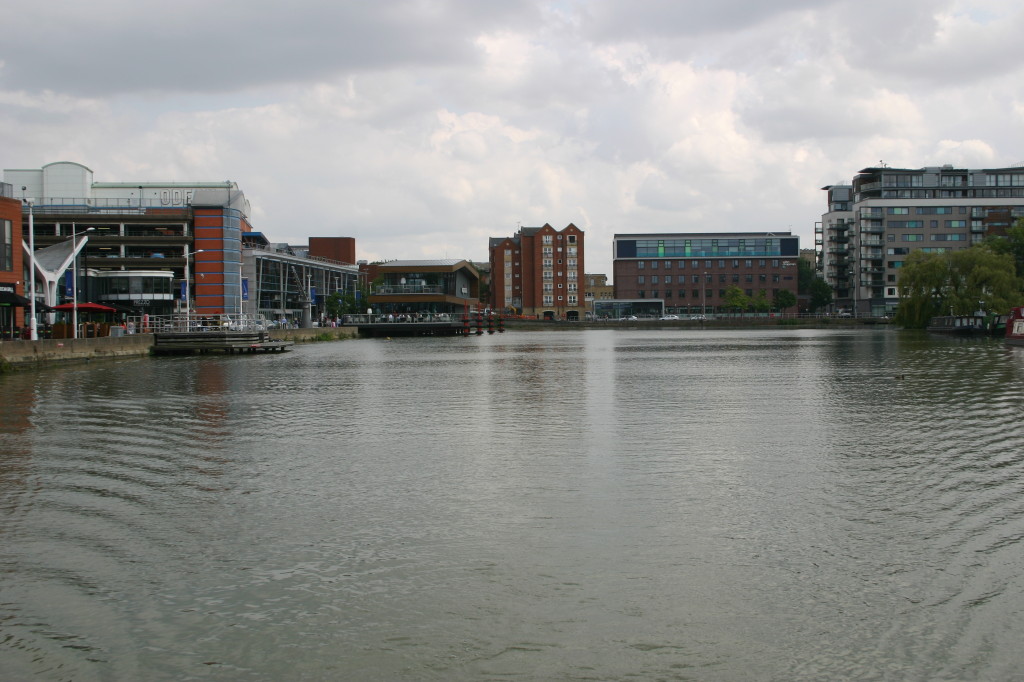 The official visitor moorings which are located between Lincoln Sanitary Station andthe Brayford pool are, as you'd expect, pretty feeble and of course they were full.
However the lockie back at Torksey had told us that there were lots of good moorings by the Waterside Centre. So we went through the pool and onto the River Witham
One of the "sights" of the waterways is High Bridge Lincoln (the Glory Hole)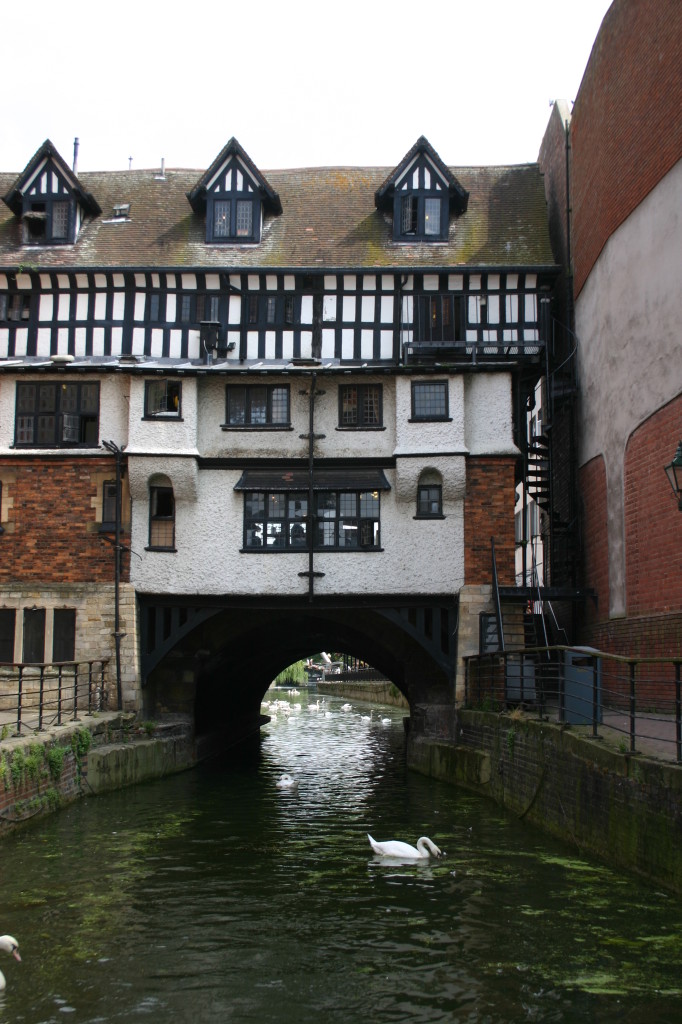 But I suspect a lot of visitors to Lincoln never actually go through it as there is officially no winding hole between the bridge and Stamp End Lock No 1 but it is actually on this section that most of the moorings can be found. There are plenty of rings and you are behind a low ornamental fence (there I suspect to stop the public falling into the canal) but there is space to walk and there are regular gates which you can open with your "watermate' key.
So we stopped there and went for a look at the Cathedral. We were also going to go into the castle to look at the Magna Carta but for some unexplained reason that part of the castle was closed leaving just a bit of the battlements and the dungeon open – So we skipped that and went and had a nice breakfast in a tiny little cafe on Steep Street.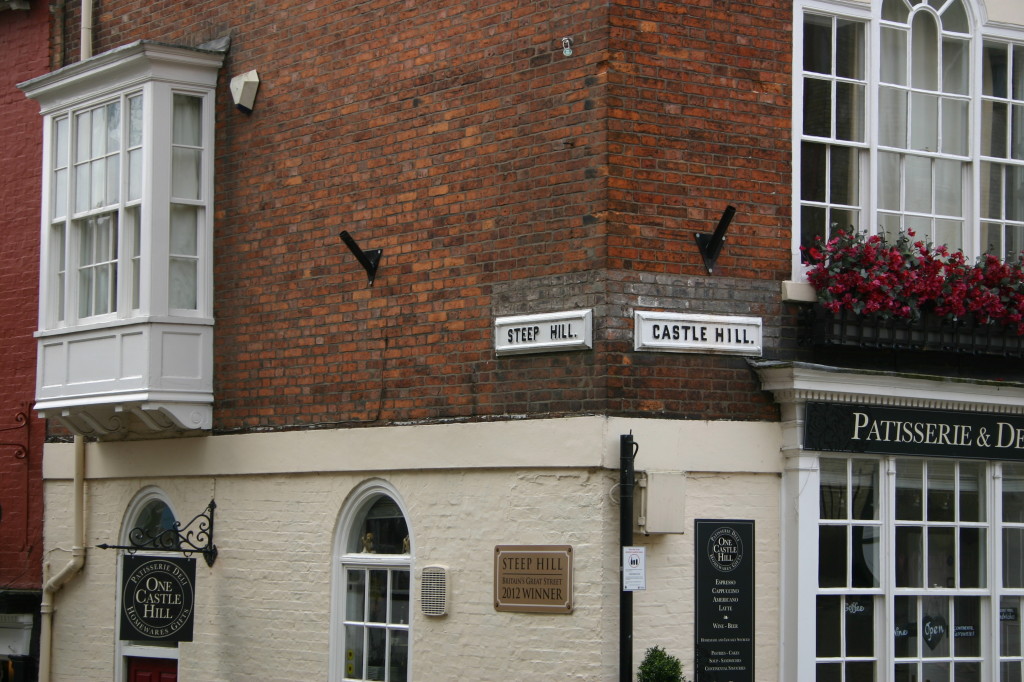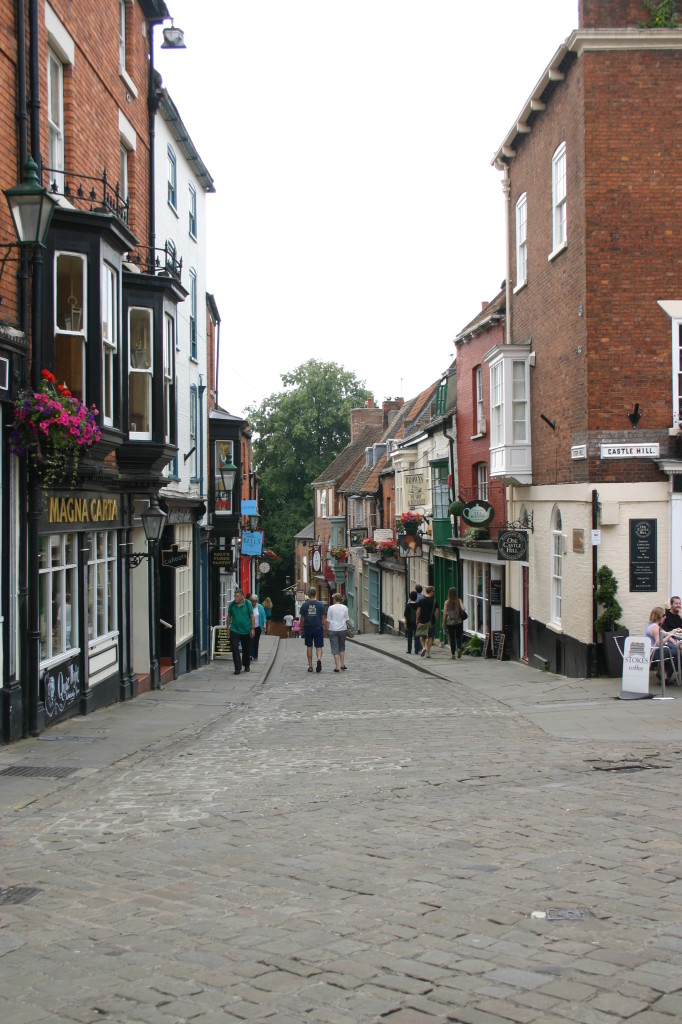 .
Lincoln Cathedral is quite impressive with its own claim to fame being the "Lincoln Imp" who caused "mischief" and was "tuned to stone by one of the angels"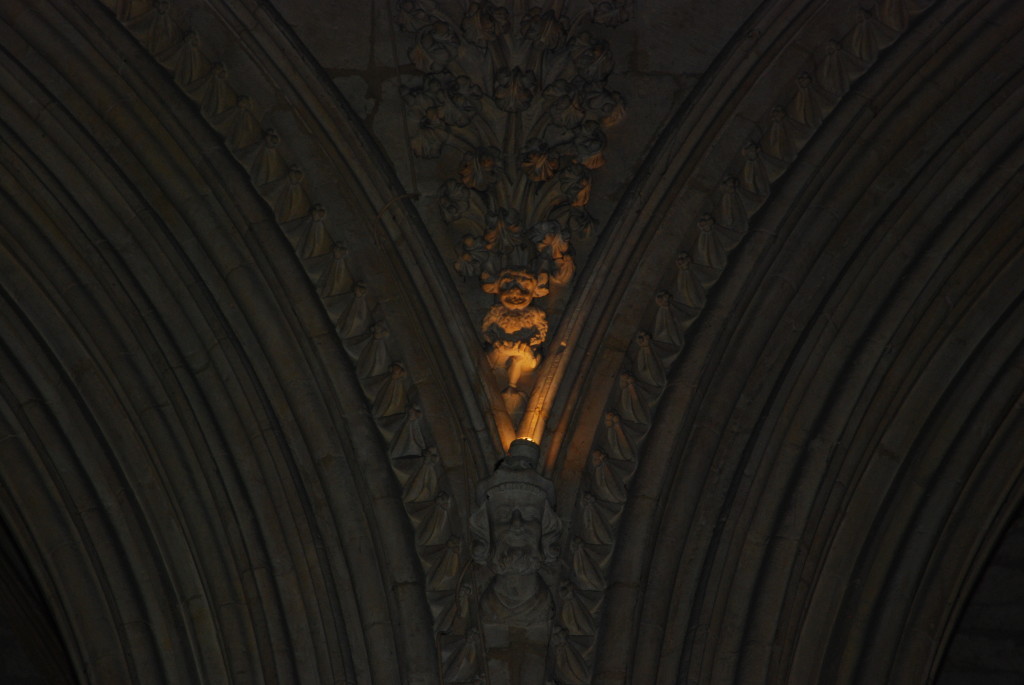 We turned the boat just before Waterside House Pedestrian Bridge No 4 where you probably can turn, if you pick your spot right, a 57 foot boat (well one of the locals said he turns his boat there) and headed back towards Saxilby.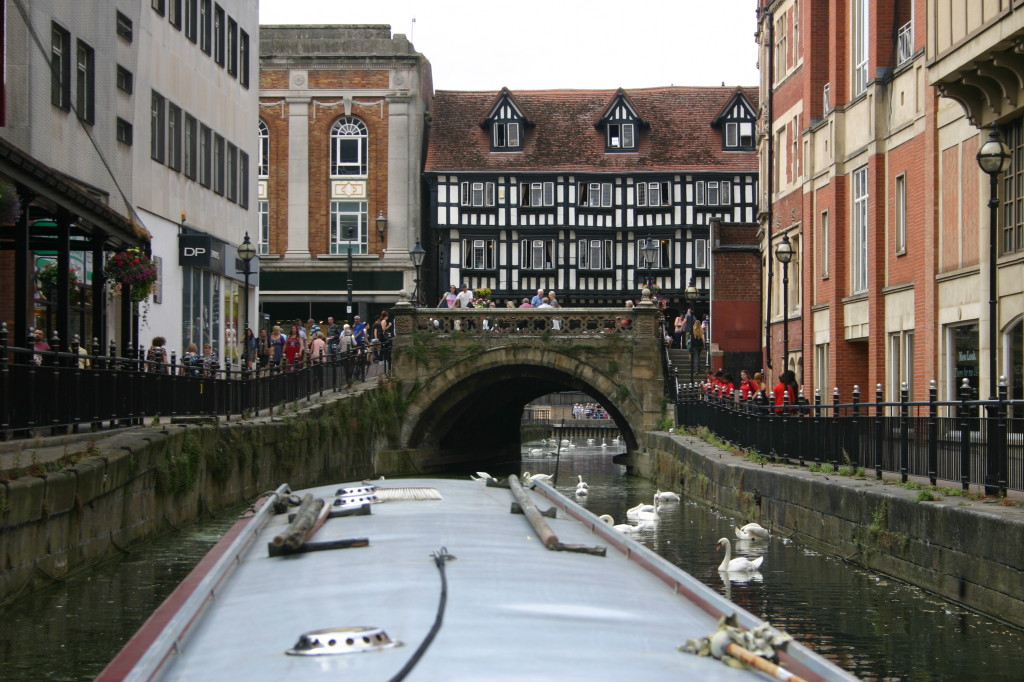 The self service pumpout at the Lincoln Services is, at the time of writing, a very good one – it seems to have a lot of suction and a very long timer setting and we were able to do a couple of tank flushes as well as the initial pump out.
We thought about stopping in Saxilby for the for the night and having fish and chips but "selfish" mooring by people (not sharing rings/bollards and sometimes leaving one ring/bollard empty) meant that there were about 4 boats less moored there than there could have been. So we decided to head back to Torksey for the night.
One thing they do well in Lincolnshire is the rain – it was torrential and those 5 miles back to Torksey seemed to take forever and I was rather cold and damp by the time we arrived at Torksey Visitor Moorings and moored up for the night.
We got round in Lincoln using the Walk and Ride bus which does a circular route round the town – the nearest stop to the river is near the junction of High Street and Silver Street. An all day ticket is £3 per person and it makes getting up to the cathedral (the stop is right outside the door) very easy.