From Tom's Moorings to Hoolgrave Bridge No 11, a distance of 19 miles, 4 flg and 24 locks.
We travelled up to the boat on Thursday night and, after doing a shop at the ASDA, spent a pleasant couple of hours in The Salopian Star drinking beers from the New Brew Brewery before wandering back to the boat. The landlord of the Star is really enthusiastic about his beers, so if you are passing then don't forget to stop in for a pint or two, and you'll probably get tasters of what's lined up in the cellar if you are lucky.
We woke early on Friday morning to a frost, the back deck boards were a little slippery and the engine exhaust steamed for a few minutes until the engine warmed up enough. Surprisingly no-one else was on the move, or even starting to get ready to move, when we cast off and headed north towards Adderley Top Lock No 8. We, obviously, made good time and when we got there we had no problems getting through the locks. The little stall for Adderley Farm Shop by the top lock was totally empty and most of the farm animals were hiding.
We got to Audlem Top Lock No 13 and that's where it all started to go wrong… again. We've not had much luck going down Audlem the past few times which is annoying because it's really quite an easy flight if you take it steadily and don't let the by-washes intimidate you. There was a boat going down… very slowly, very slowly indeed with only two people – one steering and one working the locks. Help was offered not only by our crew but also by another boat however they made it quite clear that they did not want any help at all … not even someone going ahead and getting the locks ready. They were quite abrasive and even basically told the Volunteer Lockies where to go! I've noticed over the past few years that there seem to be more "selfish" people on the canals – I think we can all agree that there are some people who don't want to slow down at all when they're on the canals which sort of negates the reason for going on them in the first place but the number of people who seem to be taking the "We're doing this our way and at out speed and damn anyone else" attitude is increasing.
So we made our way slowly down to the Audlem Vistor Moorings (Above Wharf) where we pulled in and went for a quick couple of pints in The Lord Combermere which is sort of becoming a bit of a tradition for us on this flight, and given that the next place for a beer close to the canal is Barbridge it seems quite a reasonable thing to do.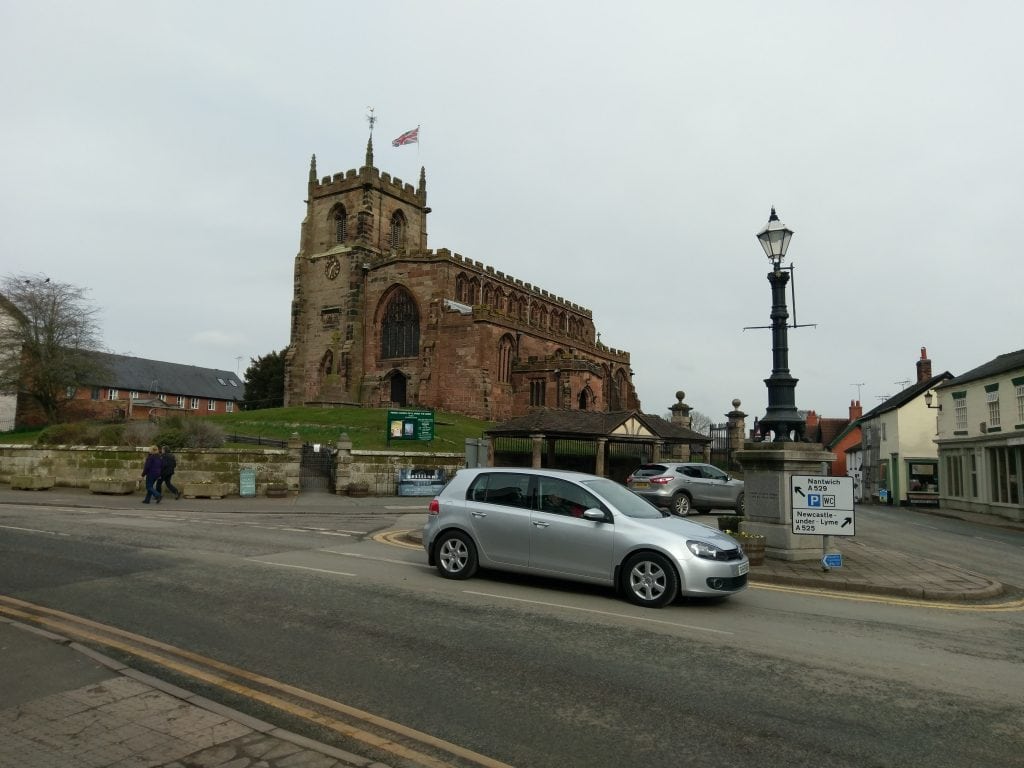 We took the path across the fields to Chuch Minshull and made ourselves comfortable in the little bar in the Badger and had several pints of very good beer before making our way back across the fields to the boat.