From Halsall Warehouse Bridge No 25 to Parbold Bridge No 37D, a distance of 9 miles, 1½ flg.
We woke up and it was raining, and it rained for pretty much most of the day. So we changed our plans for the day. Rather than doing the Rufford Branch again we decided to take it easy and just visit some pubs along the way.
Scarisbrick Marina has diesel, calor and pump out facilities and it has a good looking cafe (who also handle the payments for anything you've bought from the marina ). You might need to wait for a while for the marina staff if they are not there as they also run another marina down at Rufford, but we didn't mind as we weren't in a hurry.
We made steady progress to Burscough Bridge where we pulled up just on the Parbold side of the services moorings and walked down to The Hop Vine for a couple of pints. The pub was doing a roaring trade in what looked, and smelled, like very good lunches and, considering the weather, was quite busy.
Wandering back from the pub we saw a fisherman loosing control of his rods – he had about 4 out and whilst he was scrambling for the one that was beeping he failed to notice the one that was whirring away as the line got dragged down the canal by a passing boat.
We cast off, with our next stop, The Ship, only a short distance away. We moored just beyond Glover's Swing Bridge No 33 and walked down the road to the pub. The pub had changed some of its beers since we stopped there just a few days earlier and the ones they had were in good form.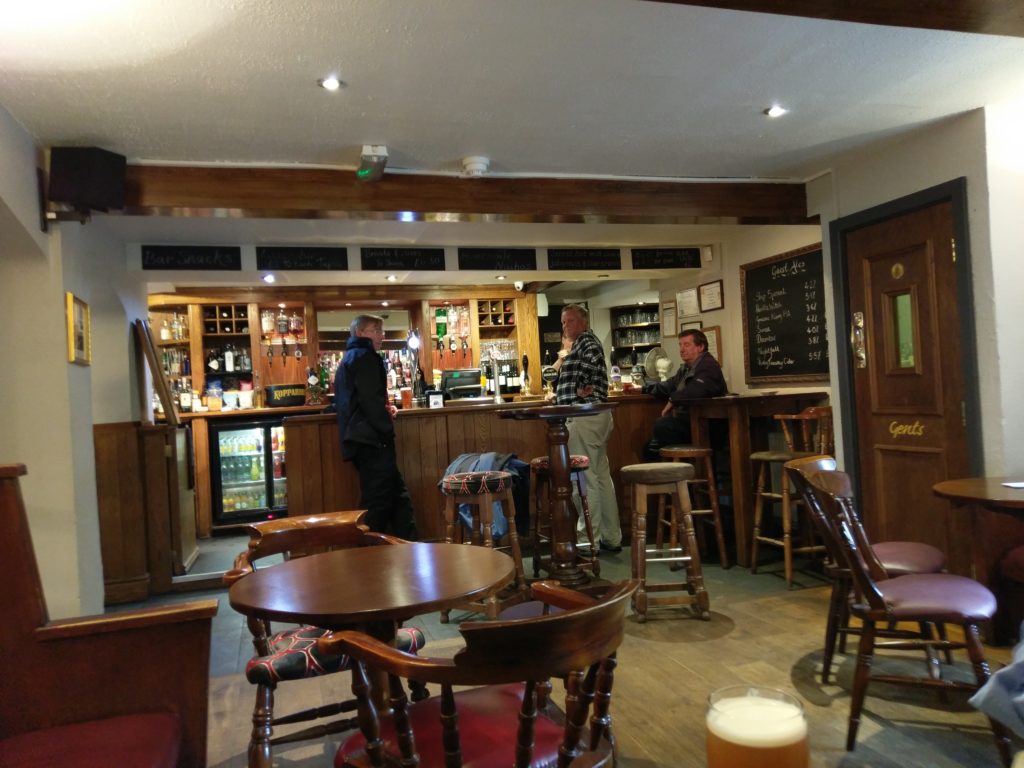 It had actually almost stopped raining by the time we left the pub and so we made our way in the gloomy twilight to Parbold where we visited The Windmill and The Railway.