From Lydiate Winding Hole to Salthouse Dock, a distance of 14 miles, 5 flg and 6 locks.
We made an early-ish start, not because we were behind schedule but because we had to be at certain places at certain times and with 5 swing bridges in a few miles of canal it's better to be safe than sorry.
The swing  bridges that you have to operate are a complete mix – from a completely manual one held shut with an anti-vandal key, through one which has barriers and hydraulics but has to be swung manually (Bell's Swing Bridge No 16 ) to fully automatic (Maghull Hall Swing Bridge No 12 ).
We arrived at Hancock's Swing Bridge No 9 at about 9:00am leaving us plenty of time before the bridge was swung for us at 09:30. Sitting there watching the traffic you could understand why they don't let the bridge to be swung at any old time.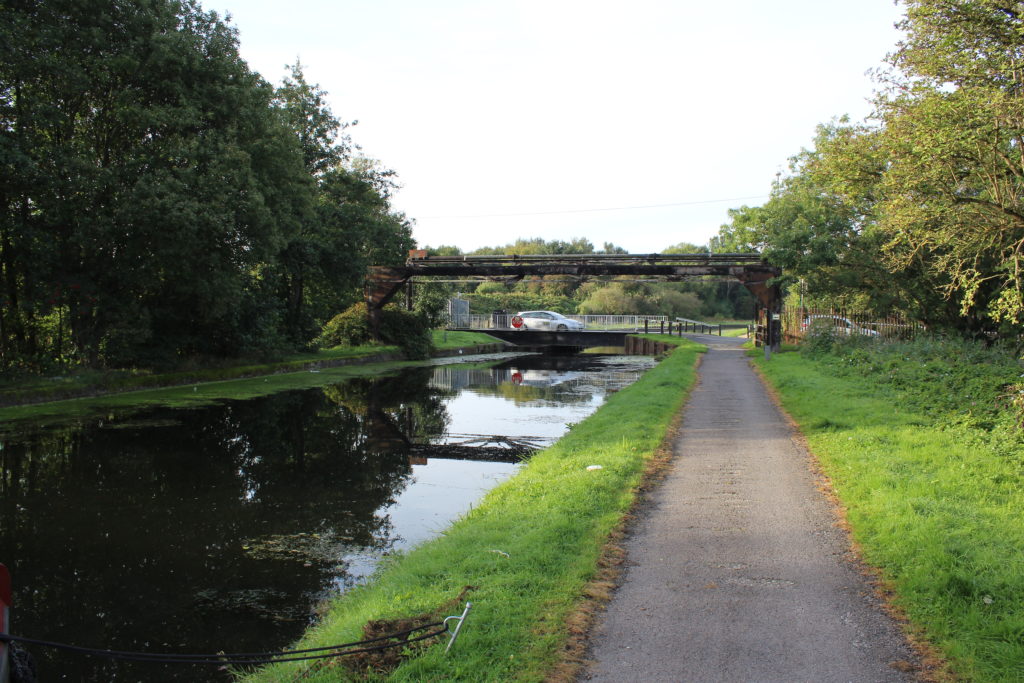 It used to be that the offside bank along side Aintree Racecourse was pretty open and we did moor of the offside once to watch the Grand National – however you'd not be able to do that now.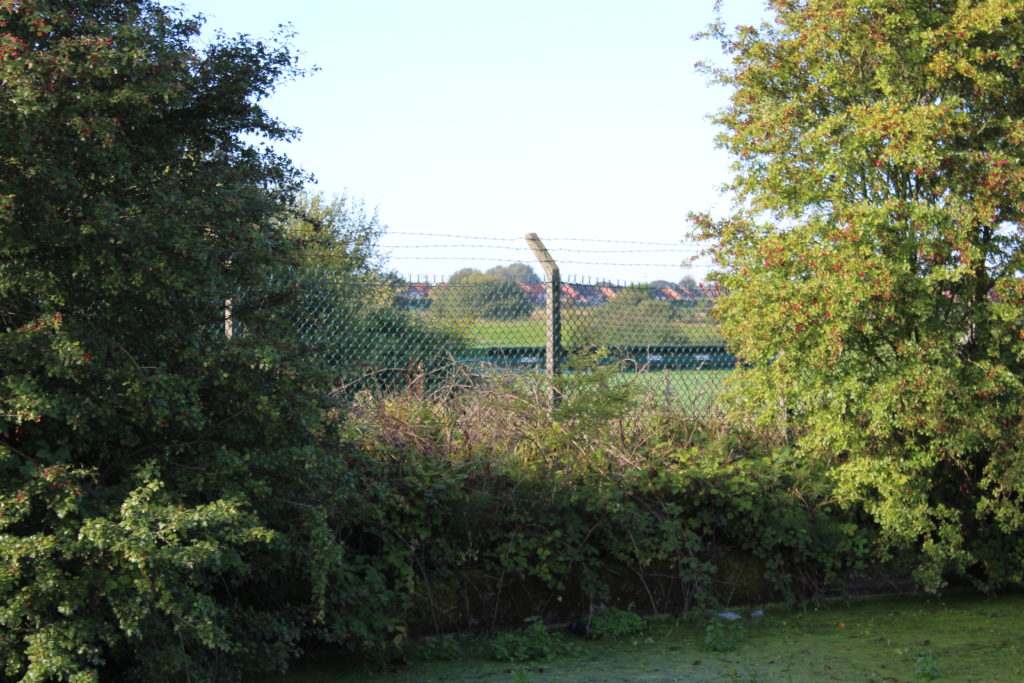 The water was remarkably clear and although there was some surface weed it didn't cause problems with the prop and there was just about no floating rubbish.  There was, however, a lot of wildlife.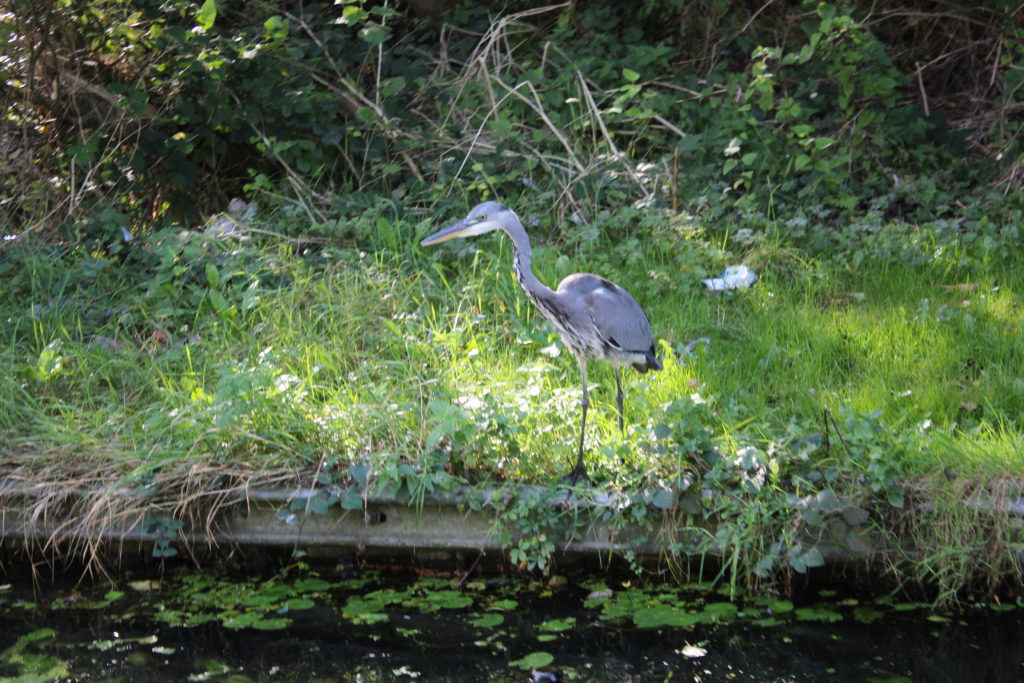 We made pretty good time to Netherton Swing Bridge No 6 where the same C&RT crew were there to let us through. The canal continued to be surprisingly rural and it was hard to believe that you were only a few miles from the centre of Liverpool.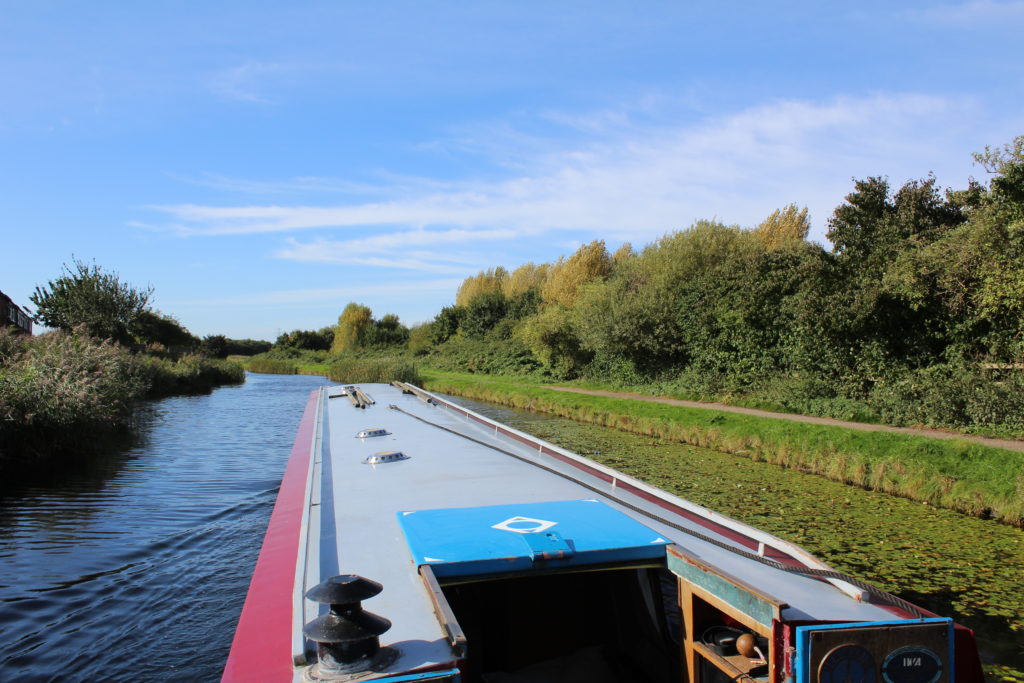 In fact in some places it felt more like the open countryside.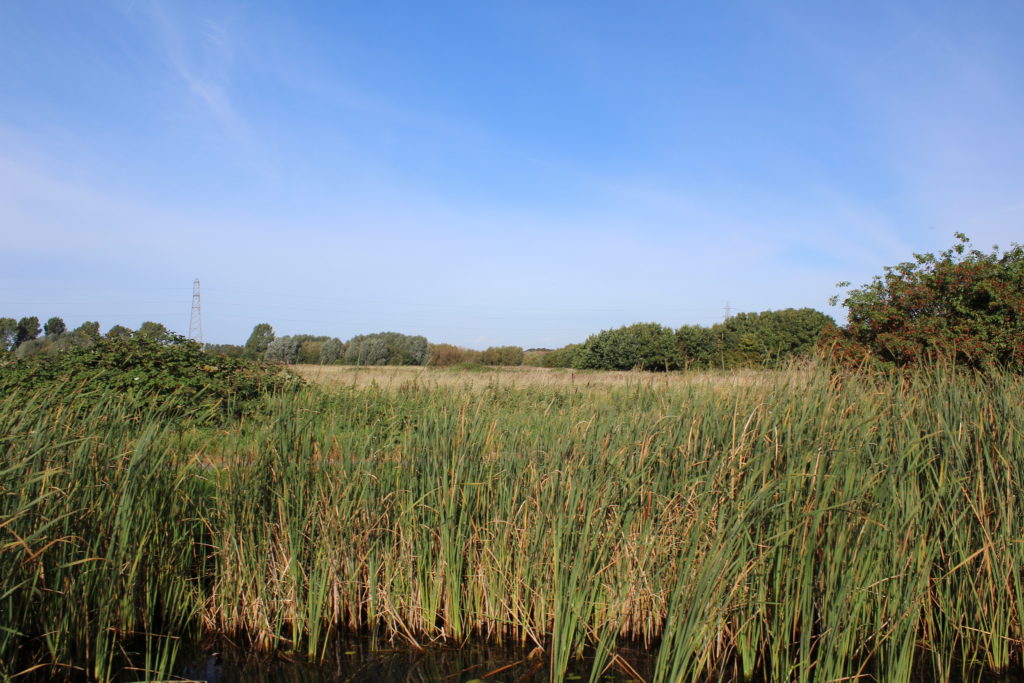 It stayed quite rural right up to Litherland Footbridge where there is a C&RT yard with water, the usual services (including pump out) and access to a large Tesco. We stopped here until just before noon before doing the run down to Stanley Dock Cut Junction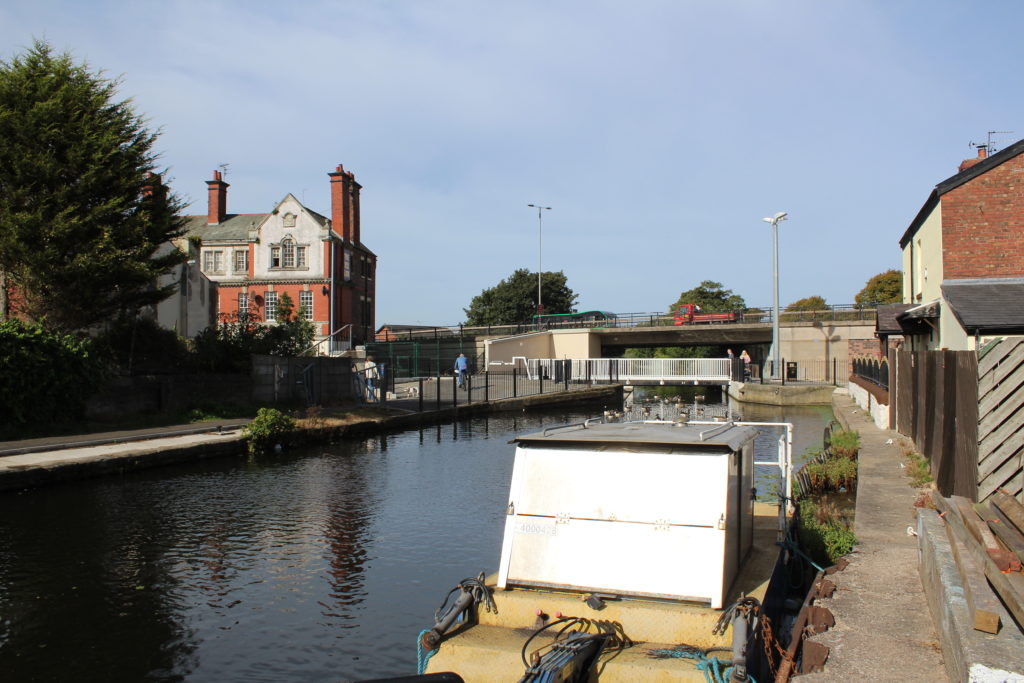 Just by Sandhills Station Bridge No F there are some quite high cast iron platforms which we assume is all that is left of some sort of loading bay where something (coal?) was either dropped into shortboats or was scooped out.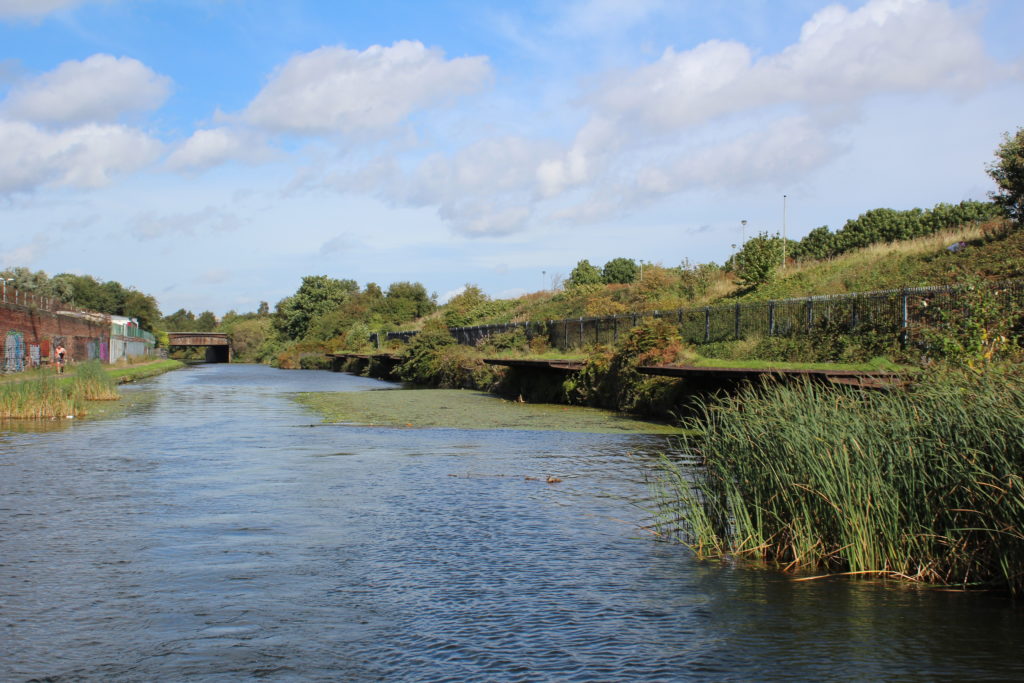 We got to Stanley locks and found "The Pride of Sefton II" sitting in the top lock waiting to go down. There were several C&RT people there and they worked us through the flight with us following their lead – they explained the route through the docks and told us about Sid's cut (Sid was one of the team working the locks). It all sounded a bit complicated and involved keeping buoys to the right and then keeping them to the left but they told us that they hadn't lost anyone yet and it wasn't going to happen on their watch.
Below the bottom lock is Great Howard Street Bridge which could almost be described as a short tunnel – and passing through it is like passing into a different world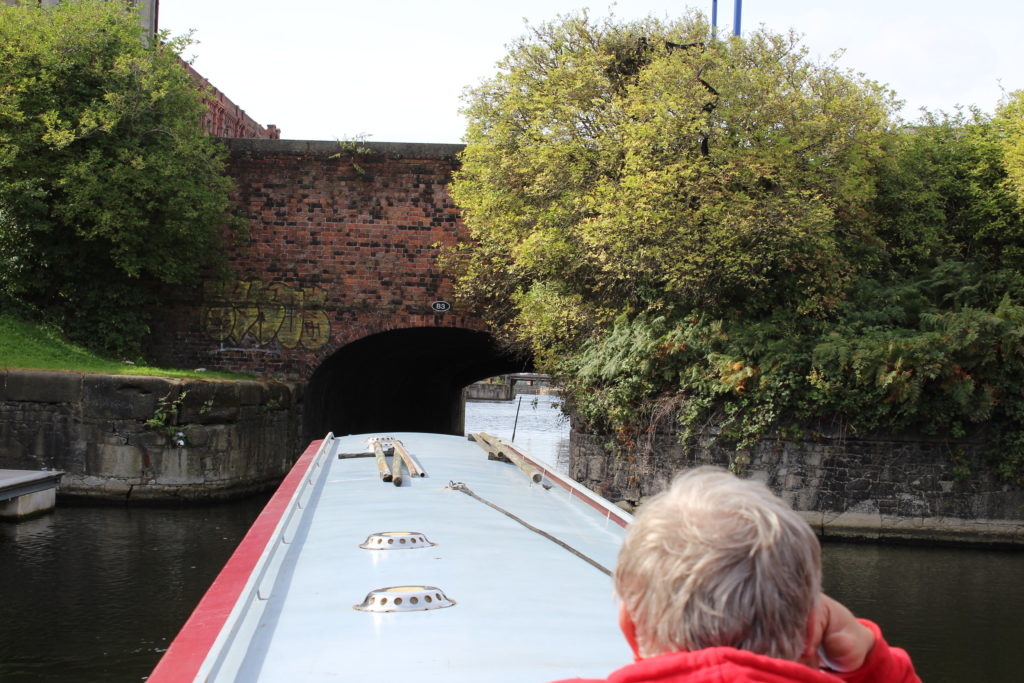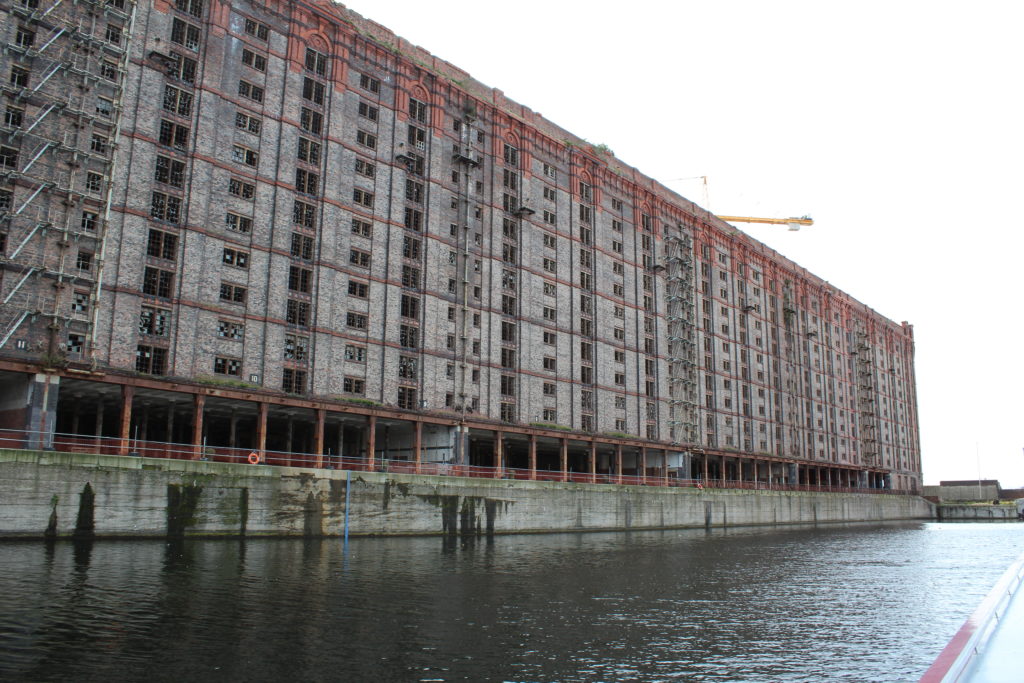 Stanley Dock is quite big – the Tobacco warehouse on one side of the dock was the largest free-standing brick building in the world when it was built (or so they told us when we were last here in 1986). The warehouse on the other side which was also derelict back then has now been converted into The Titanic Hotel.
You go straight through the dock and under Regent Road Bascule Bridge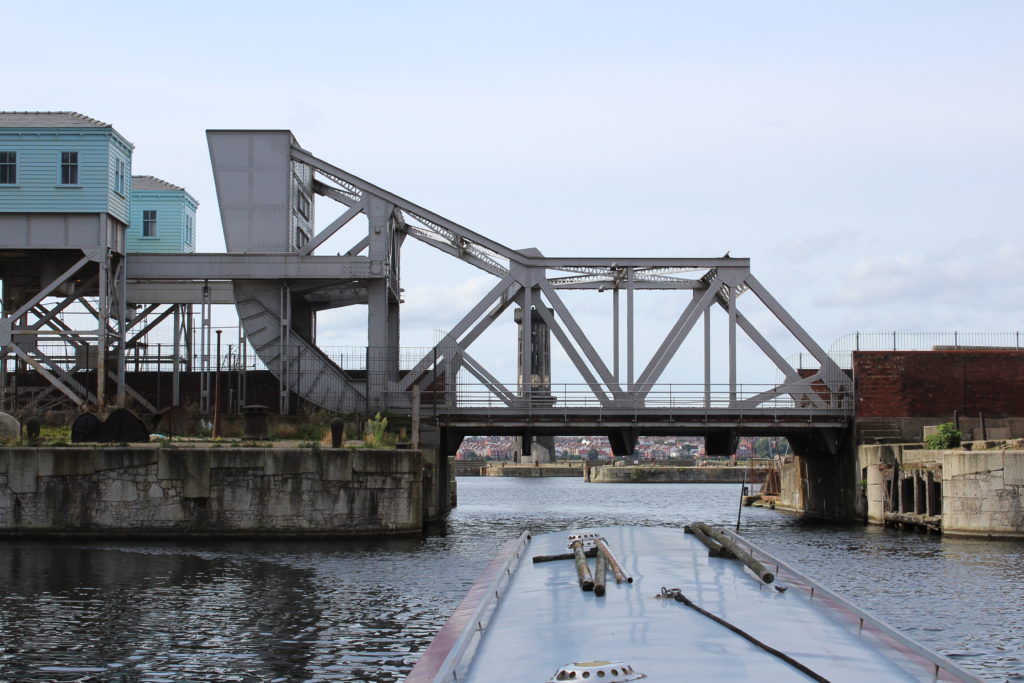 and straight through Collingwood Dock and into  Salisbury Dock with its distinctive clock tower (The Docker's Clock)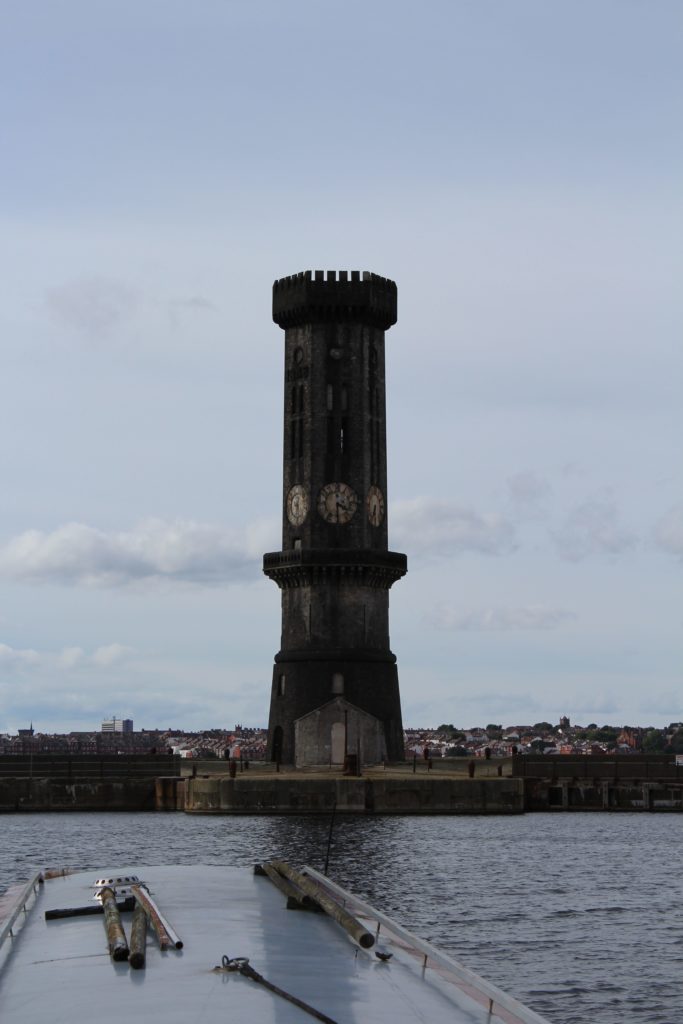 A sharp turn to the left brings you to Trafalgar Dock and "Sids Ditch" which is a channel cut through the dock which had been filled in with rubble.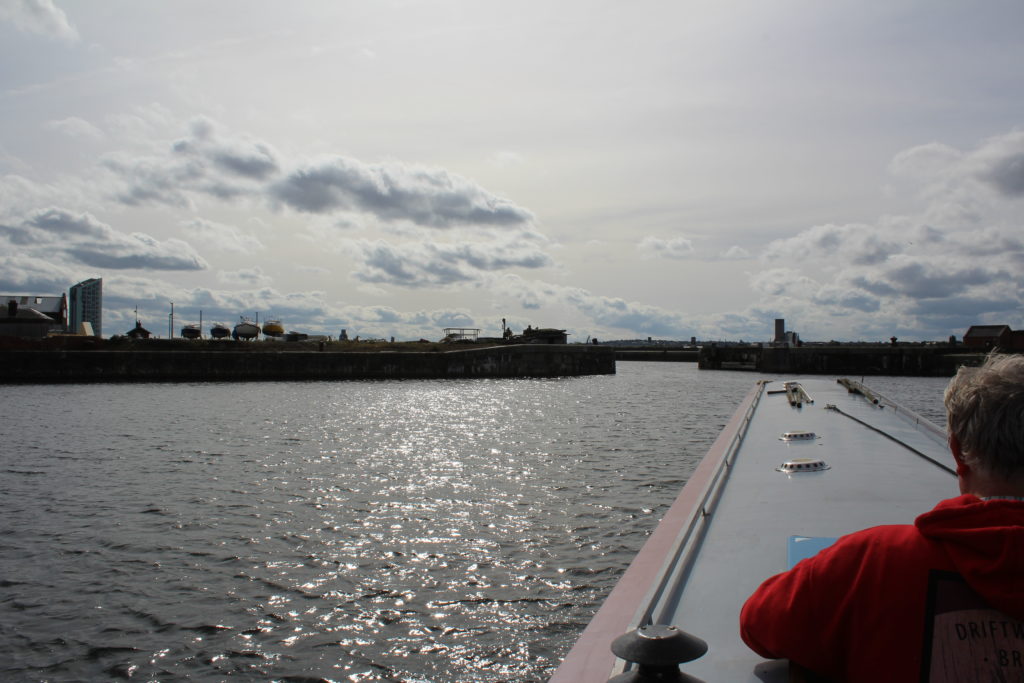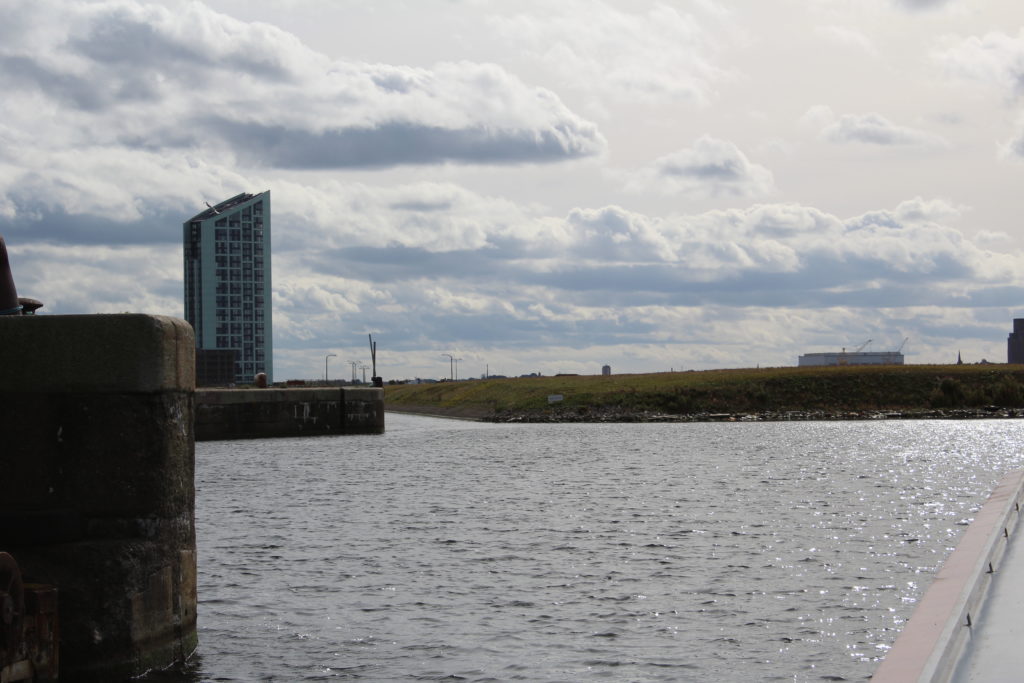 To the left you can see the ventilation system for the Liverpool end of the Kingsway Tunnel which links Liverpool to Wallasey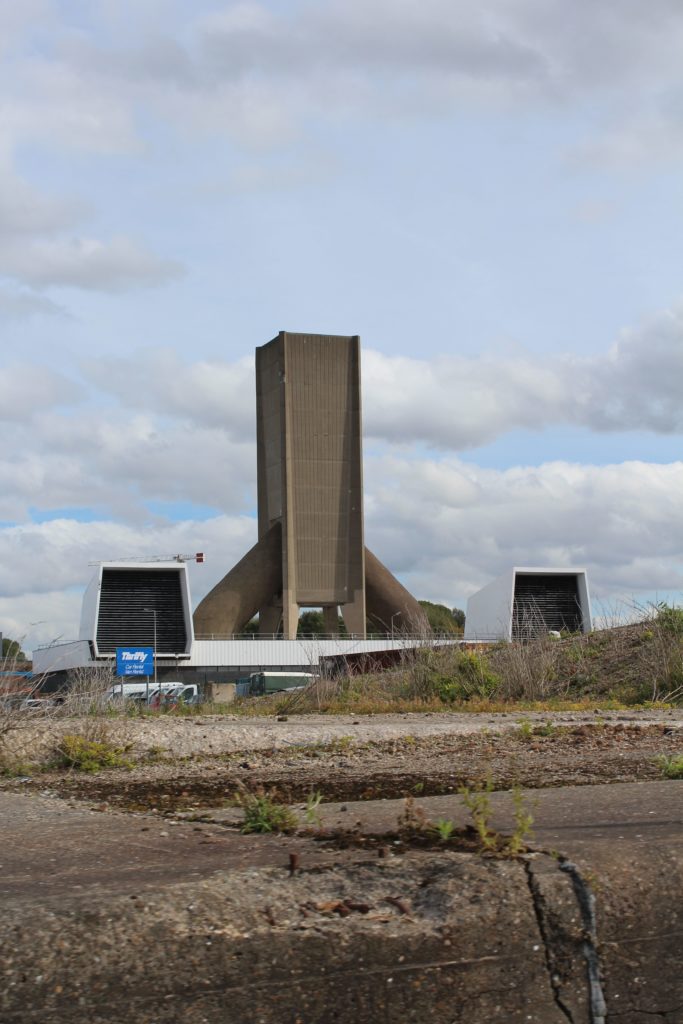 Exiting Sid's ditch you keep the orange buoys to the right of you as you pass through Prince's Half Tide Dock and under Prince's Dock Causeway Bridge… then you have to keep the buoys to the left of you as you make your way through Prince's Dock to Prince's Dock Lock which is built into the end of the dock.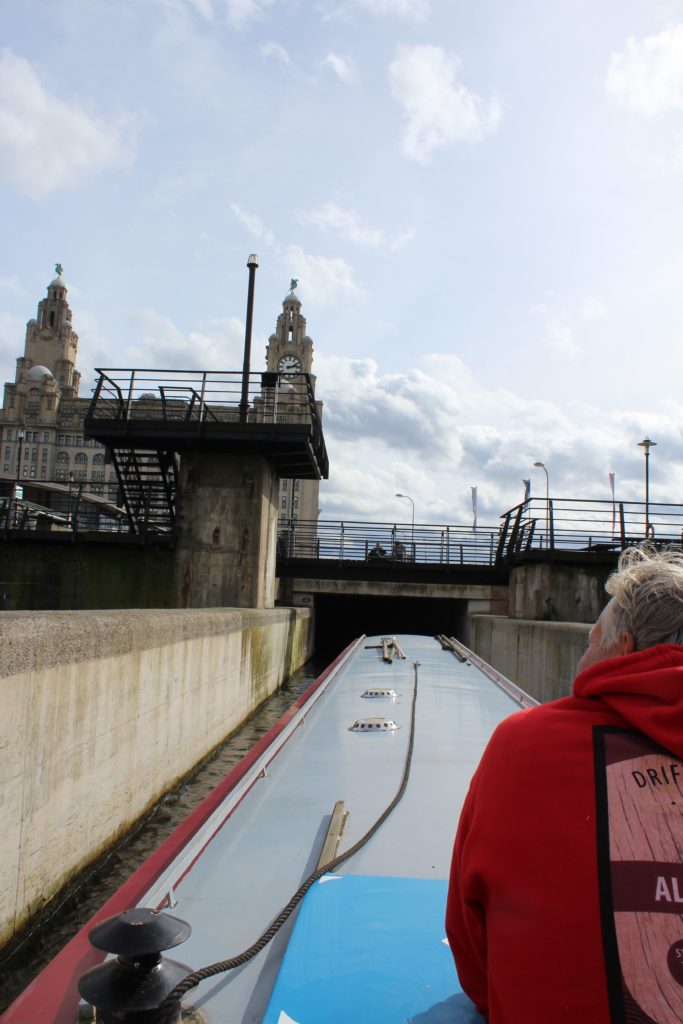 This is the end of the northern docks and the new lock takes you down into the new cut which was made from here down to the southern docks. The new cut is primarily three "tunnels" with open spaces between them and it runs between the Pier Head and the water front buildings.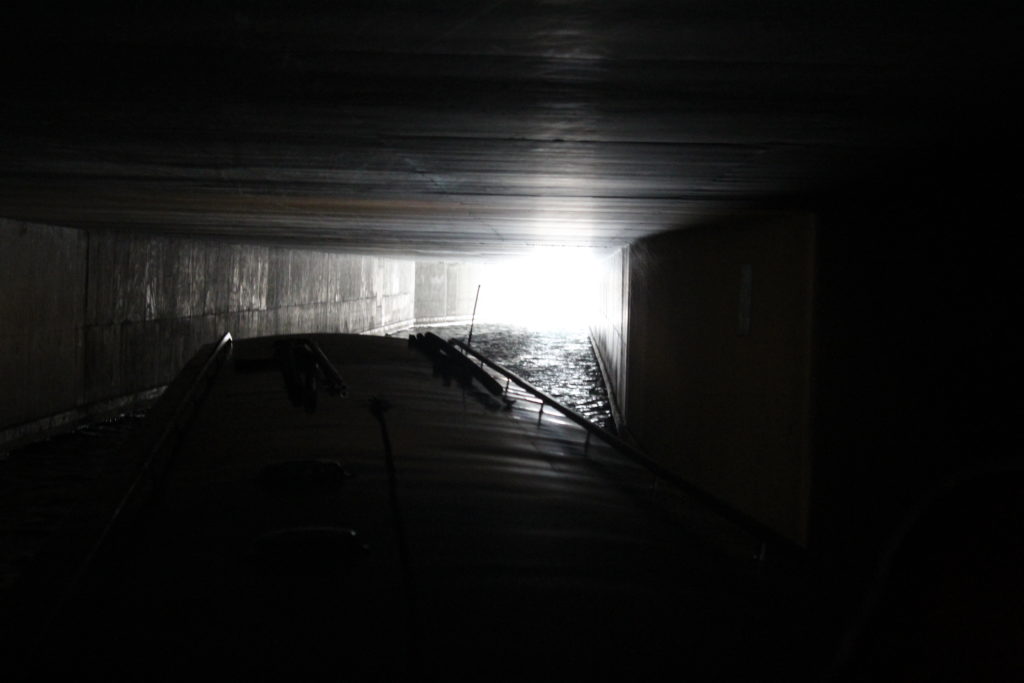 You exit the first tunnel into Liver Basin which is, as the name suggests, right in front of The Liver Building.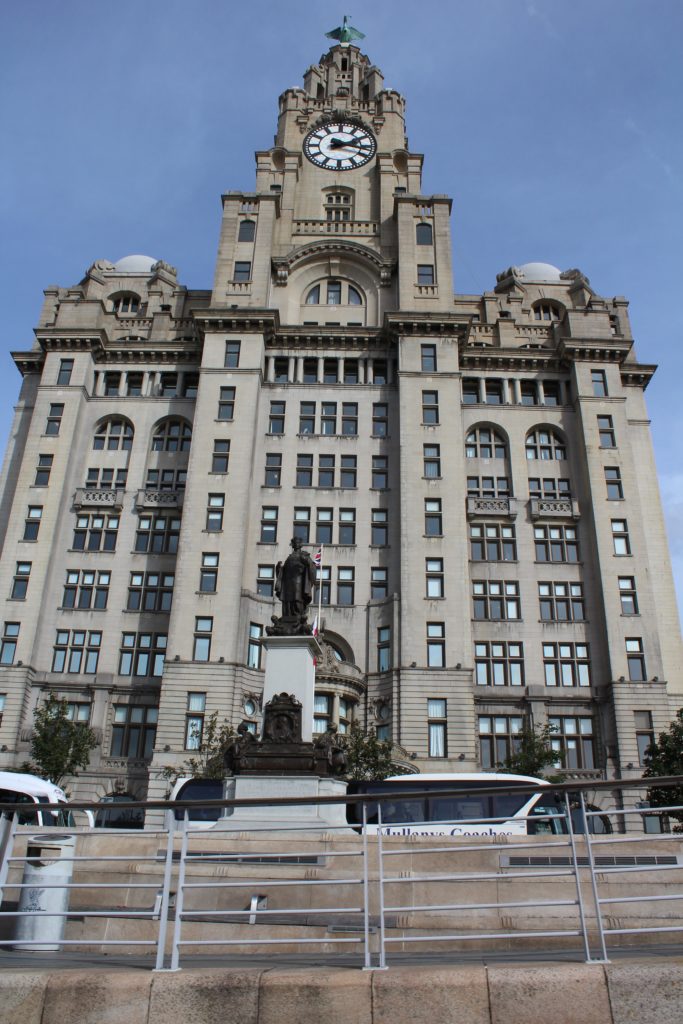 Then its into the second tunnel – the Cunard Tunnel which takes you past the Cunard Building and into Museum Basin which is right in front of the Port of Liverpool Building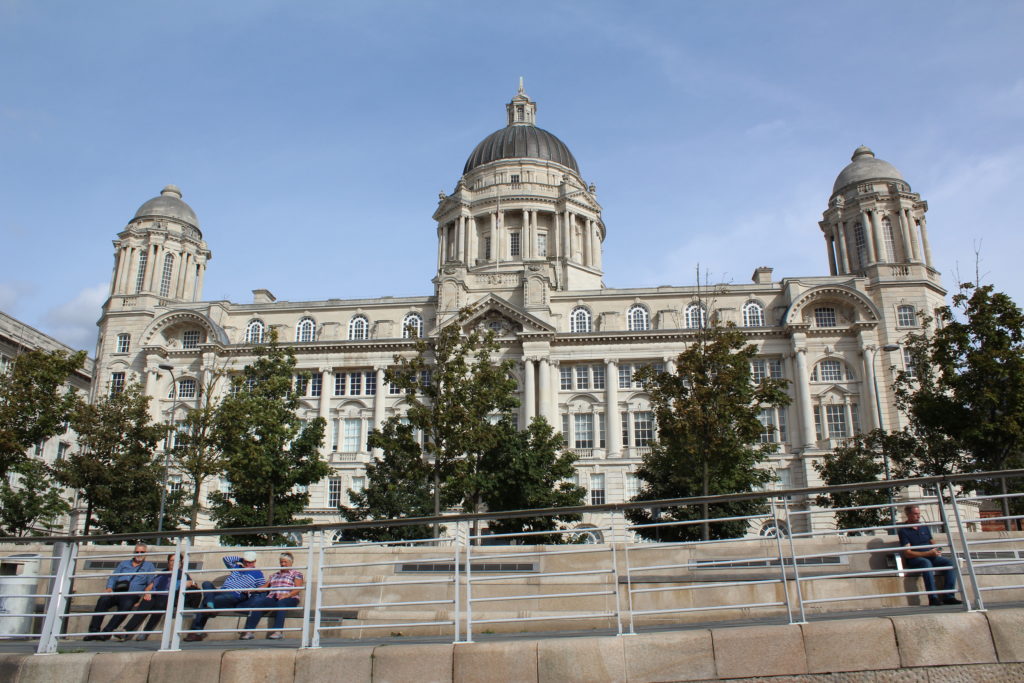 The Third tunnel takes you right under the new Museum of Liverpool and takes you into the last basin (Mann Island Basin ) by the new Mann Island Lock No 6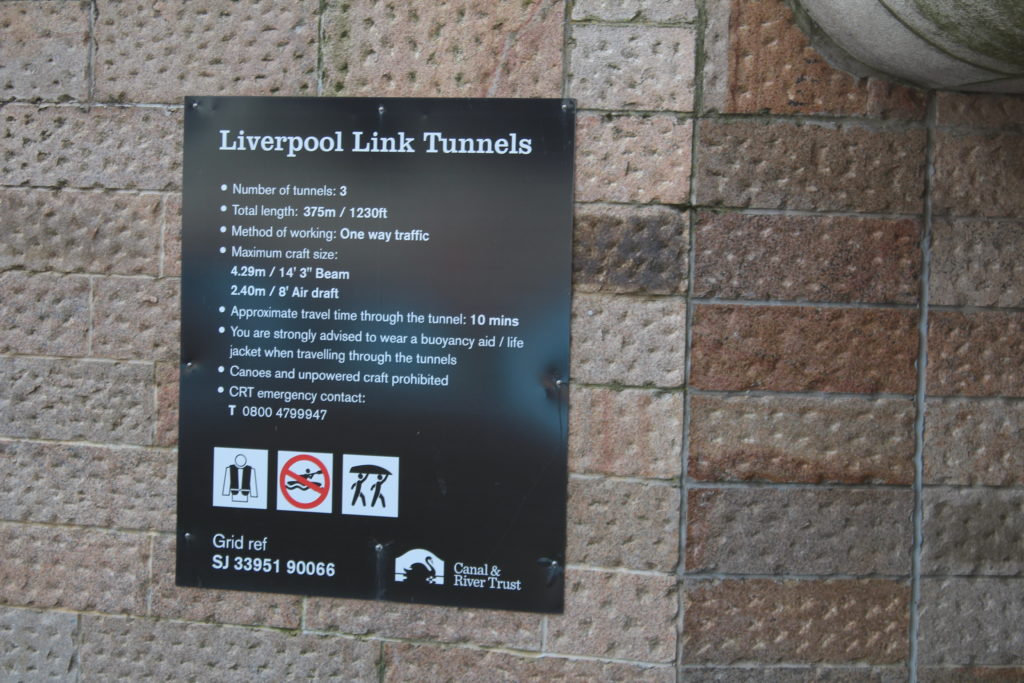 Mann Island lock drops you down into Canning Dock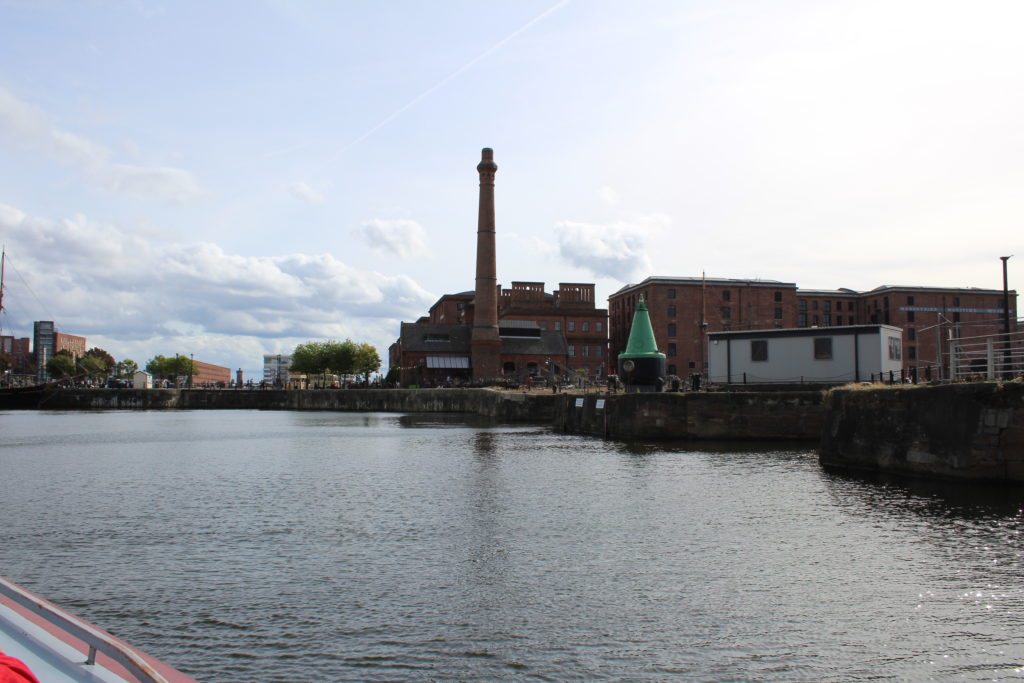 where you have turn right and go past two graving docks before making a sharp right turn past the Pump House PH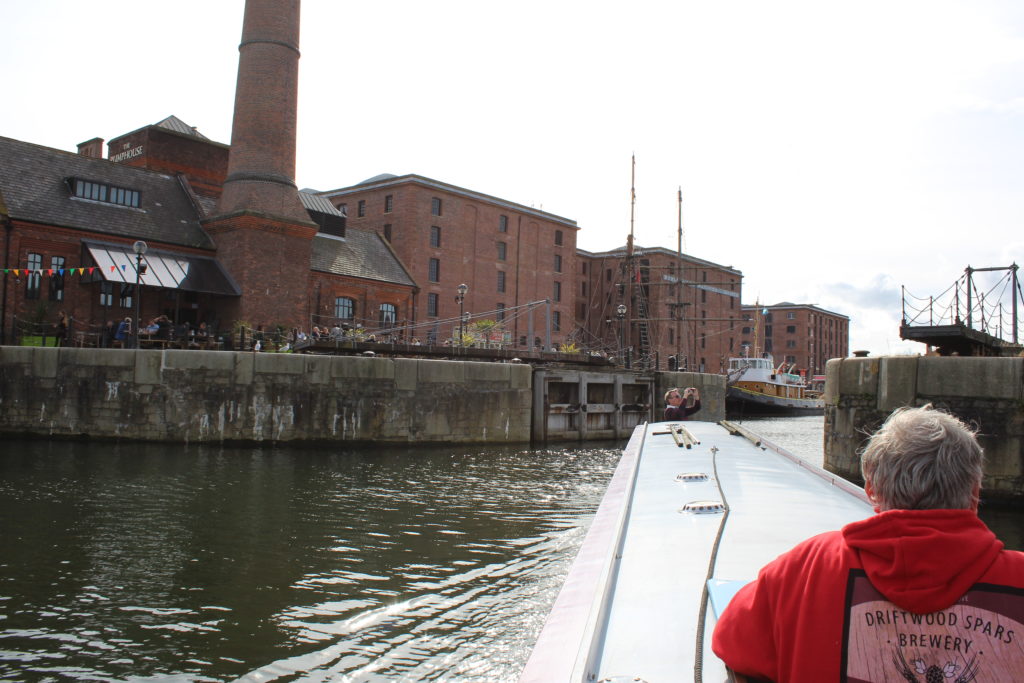 and into Canning Half Tide Dock .
Then its another left turn under Hartley Bridge having made sure that the green light is on and the gate is down.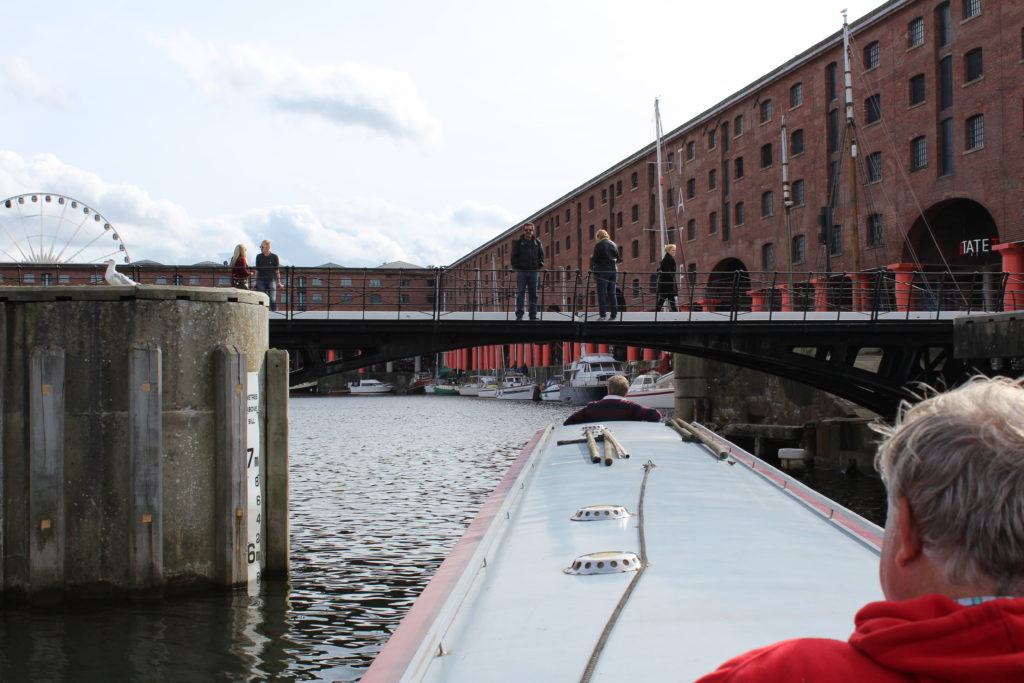 This brings you into Albert Dock  with its distinctive warehouses and Tate Liverpool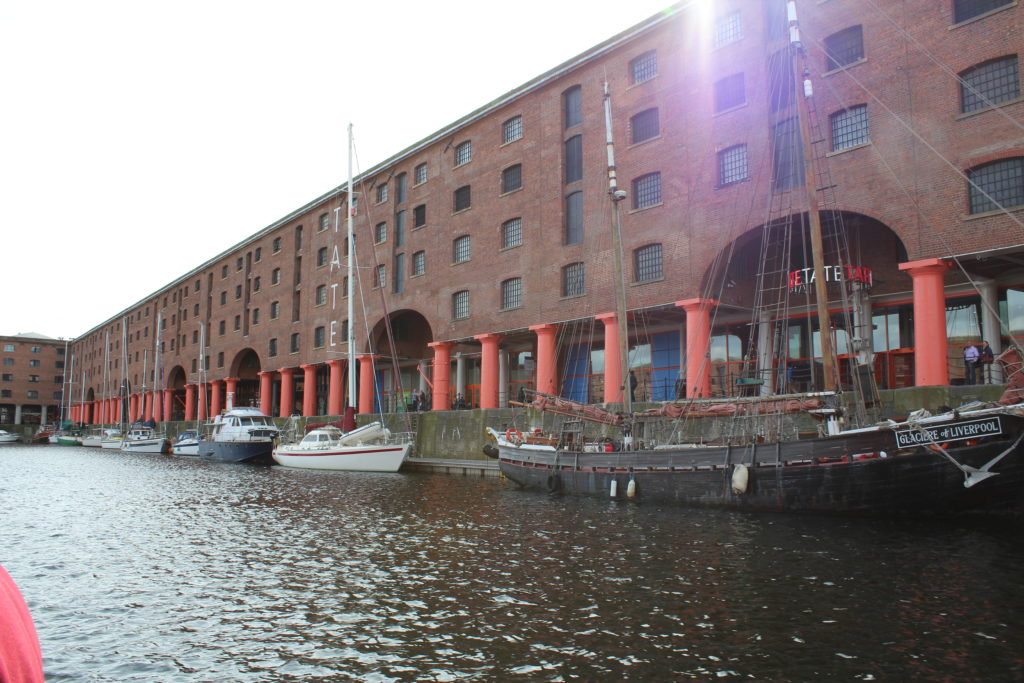 Another sharp left under Salthouse Quay Bridge takes you through into Salthouse Dock where you have to find your mooring.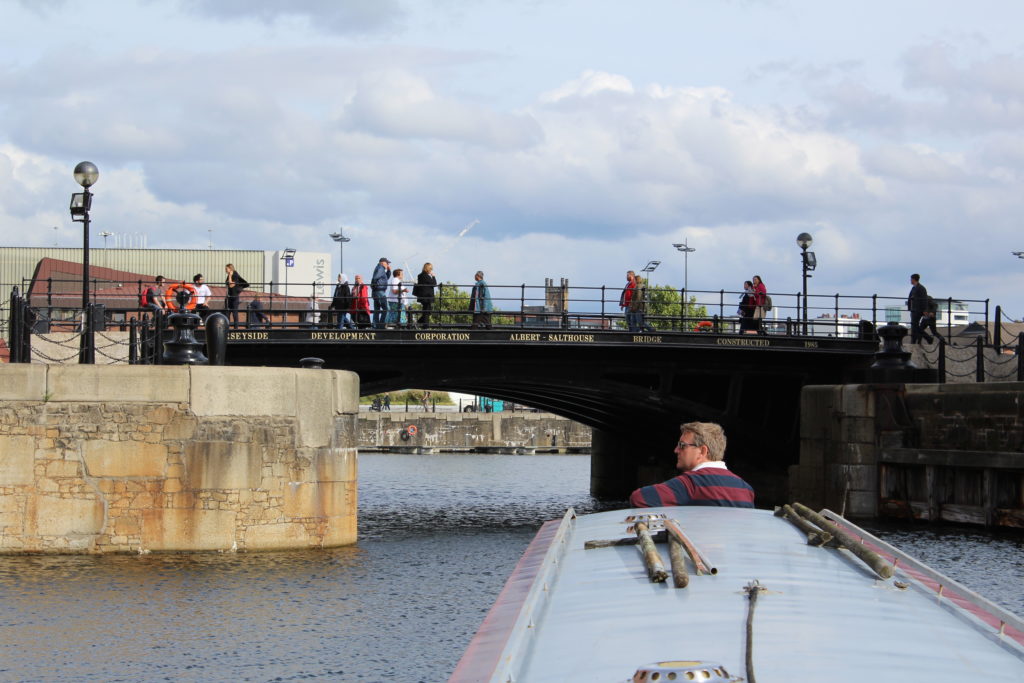 The moorings are all pontoons and have power points so you don't need to worry about keeping your batteries topped up whilst you are there.
We found ours and moored up for the day.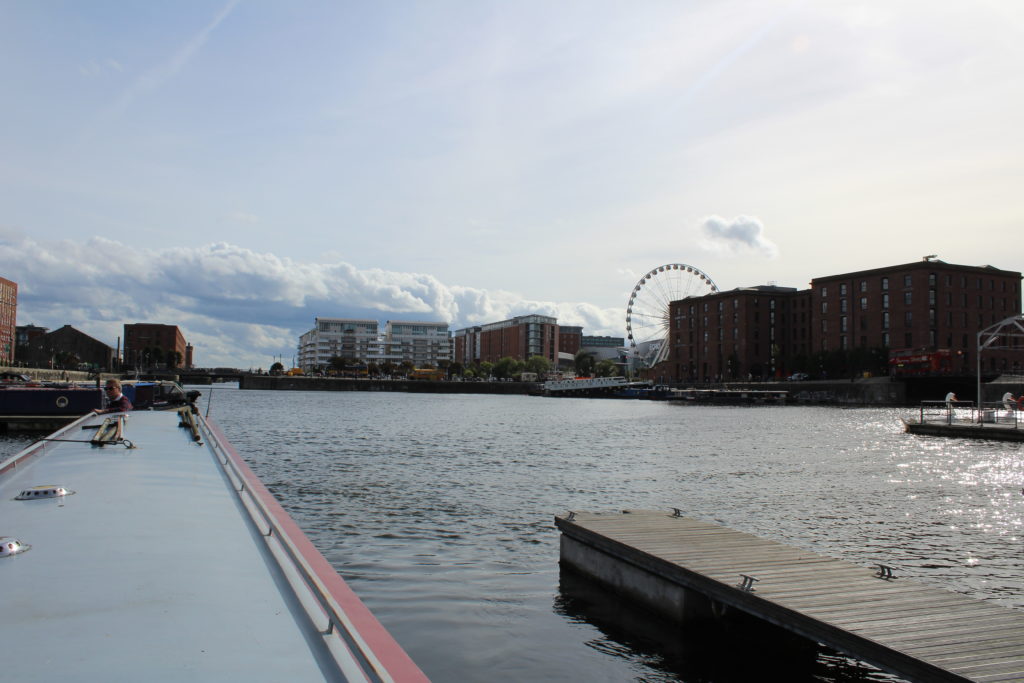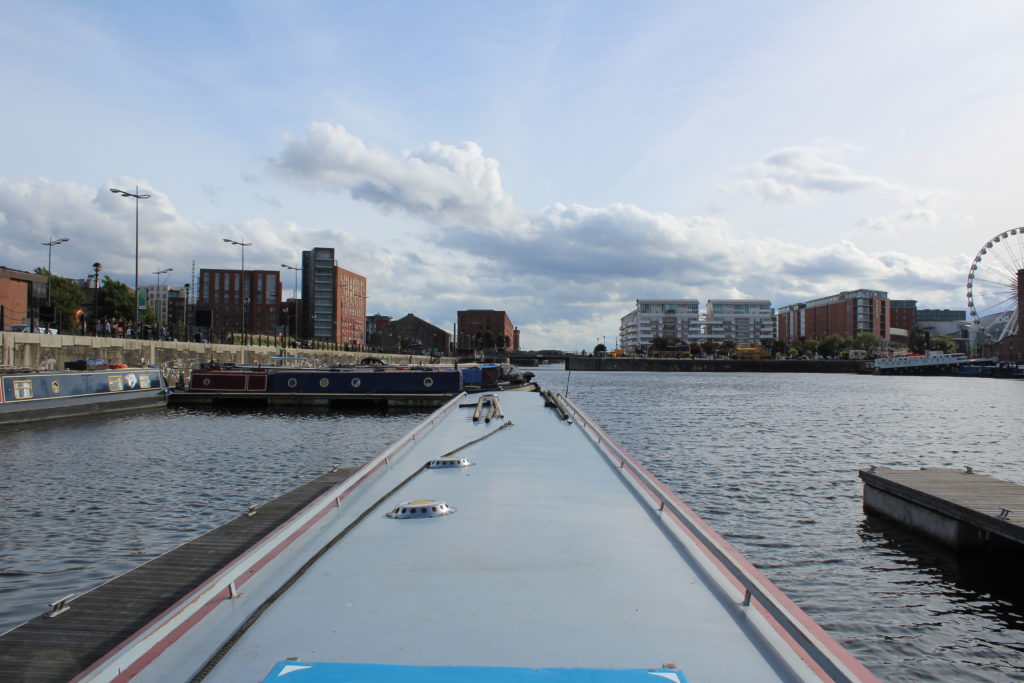 One thing we did notice – it's salt water, or at least salty enough for jellyfish to thrive.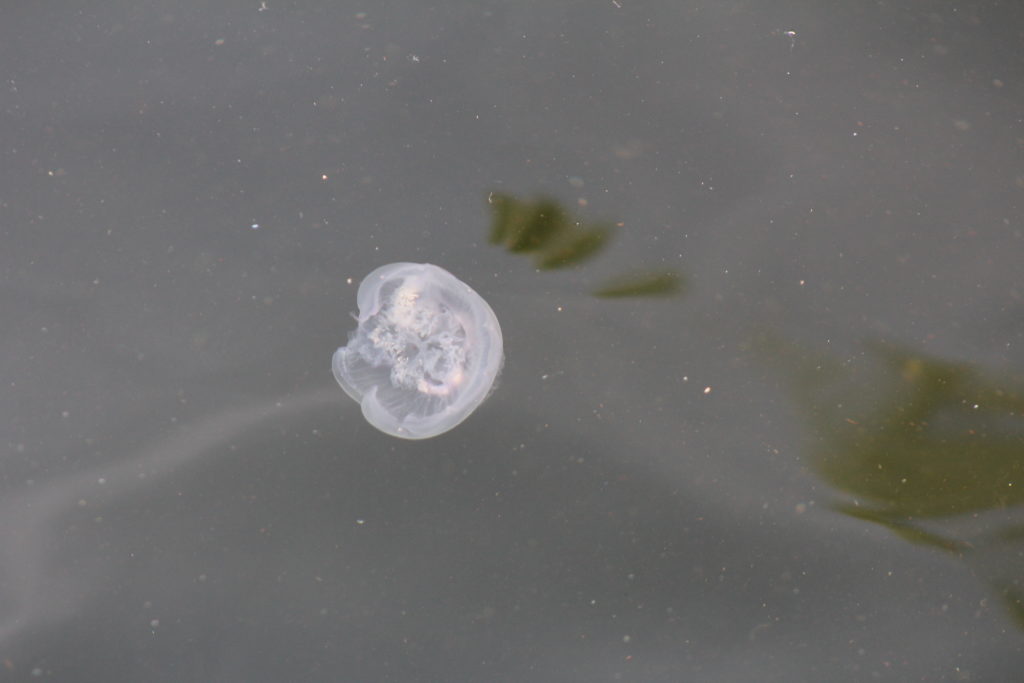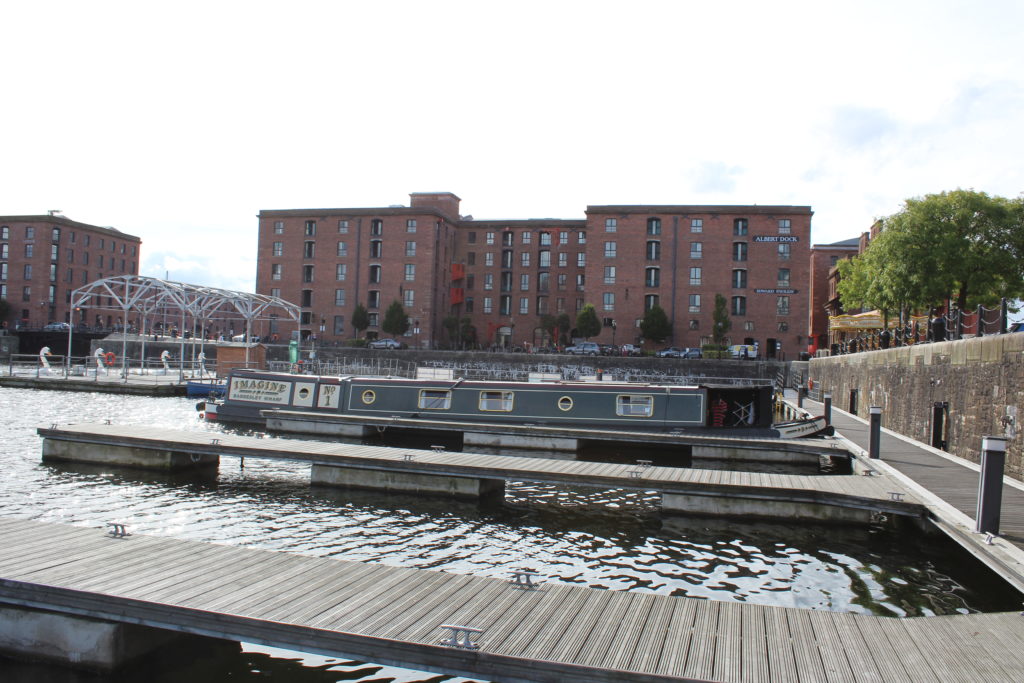 After mooring we wandered round the docks a bit – we went to the Maritime museum which is well worth a visit.
I'd been wondering what they meant about the gate at the entrance to the dock… well I found out just what they were talking about.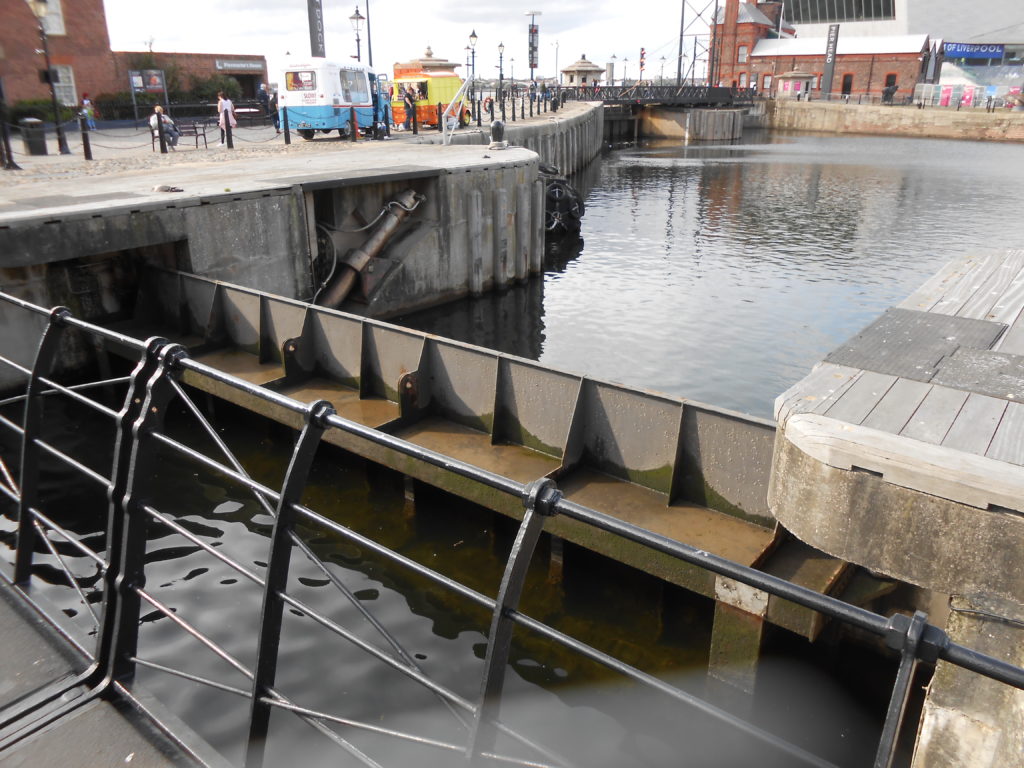 We headed off into the city for a few beers and a bite to eat before coming back down to the docks and visiting The Baltic Fleet for the last couple of pints of the evening.  We then wandered back to the boat.